As part of our endorsement process at The Urbanist, we ask candidates to complete a standard questionnaire to better understand and evaluate their positions on housing, land use, transportation, and other important issues. We then share this information with our readers to help inform their own voting decisions.
This year we are considering selected candidates running for US Congress, Washington State Legislature, and King County Prosecuting Attorney. Starting this week, we are publishing the questionnaires in full, concluding with our official general election endorsements in mid-October.
The following questionnaire was submitted by Victoria Mena, running for Legislative District 31A. Mena's opponent, incumbent Drew Stokesbary (Republican-Auburn) did not submit a questionnaire.
***
Rapid Fire
Do you consider yourself an urbanist?
Yes.
Do you support an income tax?
Yes.
Short Answer
How do we keep Sound Transit 3 (ST3) timelines on track given that the Trump administration is slow-walking or eliminating grants for transit projects and construction costs are skyrocketing?
We cannot be afraid to raise the revenue ourselves. Washington is a wealthy state with a clear, demonstrated desire for ST3 light rail in the Puget Sound Region. Additional revenue for ST3 could be raised through carbon pricing, capital gains taxes, or a progressive income tax. It's important we keep these critical projects on schedule.

What is your position on the Sound Transit car-tab tax? Would you support a plan that cuts Sound Transit's budget?
I support the car tab fees for funding light rail. I do not support cuts to them without guaranteed replacement of revenue from more progressive sources. For example, if we slightly cut car tab fees for low-income folks but implemented a progressive income tax on wealthy Washingtonians–then I might consider a that certain cut to car tabs. But ultimately, we still must have folks pay the true cost of owning a car and internalize the external societal costs to a degree.
How will you leverage state resources to increase affordable housing?

We must massively increase the funding for the State Housing Trust Fund. I support increasing REET [real estate excise tax], implementing capital gains taxes, and other progressive revenue sources to fund huge new investments in social housing across our state. Fixing the affordable housing crisis is going to take money and I have no illusions about that.
Washington is ranked as having the most regressive tax code in the nation. Rich households pay a much lower effective tax rate than poor households. What, if anything, do you propose to do about that? *

Like I've previously stated: progressive income tax, equitable carbon pricing, capital gains tax, increase the REET, vacancy tax on empty homes and vacation properties, and looking at a progressive income tax. I also would support looking at the feasibility of a land value capture tax around new light rail stations that could be used to fund ST3 and other housing/transit services. This type of tax is under utilized in North America and there are examples of it working very well in China.

How should our state address climate change and would you back a carbon tax bill similar to what Governor Inslee has proposed? 
I personally support I-1631 and believe our state must go further. No polluting industry should be exempted from the tax, and communities impacted first and worst should be first in line for financial reinvestments in their communities. I think that statewide passivhaus standards on all new residential construction should be considered.

Would you vote to permit local transit agencies and police departments to implement camera enforcement of transit lanes in order to keep buses moving through traffic bottlenecks? Why or why not?
That certainly sounds like something I would support. I would like to learn more about this. However, any technology that keeps our buses moving in heavy traffic is something I'll likely vote for. The more we improve bus service and riders' experiences, the more people want to ride. If we build it, they will ride. The efficacy and quality of the transit services we provide are huge influencers for if people become habitual transit riders. I'm a huge proponent of safe, reliable, fast, and frequent buses and this sounds like a good idea!

How can we protect and preserve the open spaces in Washington State?
Open spaces improve people's quality of life and keep our environments healthy. I believe we need to fully fund parks services, invest in public spaces that are well-designed, and preserve our precious natural spaces and wilderness. We must also encourage urban density and gentle density in developed regions. The more neighbors we welcome into our cities and towns where we already have development, the more wilderness, open space, and nature we can preserve for us all to enjoy.
What is your favorite mode of transportation and why?
I love the Sounder! Being from the South End, I love the commuter services it provides for folks. I also love the bus! Buses are relatively inexpensive, reliable, and great investments. They get people out of their cars and on to public transit. We need more BRT [bus rapid transit] lines and funding for these great modes of transit.
The next time the state legislature crafts a major transportation funding package, what do you want to see in it?
I would love to see lots more spending on bike lane infrastructure and greenways across King and Pierce counties. Right now, there are too many hazardous places around the counties where folks who might want to ride their bikes don't because they don't feel safe. I also would like to see some of the wide, high-speed roads reduce their speeds and implement road diets with protected bike lanes. All these things can be accomplished with willingness from local governments and capital money from the state. If elected to Olympia, I will fight for a robust capital budget with money for projects that encourage public transit, alternate transit, and safe roads.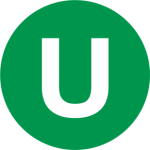 The Urbanist was founded in 2014 to examine and influence urban policies. We believe cities provide unique opportunities for addressing many of the most challenging social, environmental, and economic problems. We serve as a resource for promoting urbanism, increasing political participation, and improving the places we live. The Elections Committee consists of community volunteers and staff members of The Urbanist and is a standing body representing the political values of our organization.