As part of our endorsement process at The Urbanist, we ask candidates to complete a standard questionnaire to better understand and evaluate their positions. We then share this information with our readers to help inform their own voting decisions, supplementing the endorsements we'll publish next week.
The following endorsement questionnaire was submitted by Dan Satterberg, running for King County Prosecuting Attorney, a post he's held for 11 years without facing an electoral challenger. Though the office has been nonpartisan since a 2016 ballot initiative, Satterberg announced in 2018 he was switching his party registration to Democrat, breaking from a lifelong Republican affiliation.
Satterberg's opponent, public defender Daron Morris, also submitted a questionnaire, but he suspended his campaign for medical reasons in September.
***
Do you consider yourself an urbanist? What defines your urbanism?
Cities were originally conceived for the protection and prosperity of the people. I still believe that is why we live in urban environments. I consider myself an urbanist, working for the safety of this community and for fair and just outcomes. A fundamental role of the Prosecuting Attorney is to protect and welcome all our neighbors regardless of race, gender, sexual orientation, religion, wealth, or immigration status. My office has built community partnerships to develop alternatives to the courtroom that are addressing racial disproportionality, promoting mental health, offering help to people addicted to drugs, and supporting veterans. I have publicly championed the importance of prosecuting attorneys looking at immigration consequences when making filing and disposition decisions. In an early case under the current federal administration where a young DACA recipient faced the realistic prospect of being stripped of DACA protections and removed from the country after a high blood alcohol content DUI, I not only ensured she received an immigration-safe disposition, but spoke about the importance of doing so in national press.
What is your position on I-940 De-escalate Washington (a ballot initiative that makes it easier to hold police officers accountable for use of deadly force) and why?
I take police misconduct extraordinarily seriously, and my office has prosecuted instances of police violence and misconduct. I support I-940 and the need to remove "malice" as an element to be proven in order to hold police officers accountable. I am proud that, through the Washington Association of Prosecuting Attorneys, I was able to play a role in working to rectify Washington's longstanding outlier statute on deadly force, which has made it virtually impossible to prosecute officers who unreasonably and unlawfully used deadly force. I spoke out about this last year.
The new King County Children and Justice Center (which includes a new 112-bed juvenile detention center) is under construction and projected to cost $225 million or more. Do you believe this is the best use of that money and why?
The people voted for a new Children and Family Justice Center. The Center is not just a detention facility; it also houses the services and programs that provide alternatives to sentencing, like restorative justice and family mediation.
We have decreased juvenile detention in King County by 70% over the last two decades, and we will continue to work with community-based programs to keep youth out of the criminal justice system.
In the Choose 180 program, 400 youths per year engage with community leaders to recognize the causes of their behavior and chart a more productive future. The Family Intervention and Restorative Services (FIRS) program provides juveniles who are suspected of domestic violence the option to cool down at a proper facility, then enroll in a national program to teach teens and their families constructive skills to avoid violence in the future.
These programs are helping to keep juveniles out of detention. Nevertheless, the reality is that sometimes people under the age of 18 commit violent crimes and are at risk to do further harm to the community. We need to have a way to safely house them without putting them into adult prisons.
Would you support vacating marijuana possession convictions given that marijuana has been legal in Washington state since 2012?
In partnership with the King County Department of Public Defense, we have put forward a proposal which will be in the Executive's budget to establish a post-conviction relief project that will go far beyond marijuana cases and assist all eligible people with the vacation of their prior convictions.
More broadly, I have proposed to our county leaders that we build a public-health-based response for all individuals caught possessing 1 gram or less of any drug. I was an original sponsor of the Law Enforcement Assisted Diversion (LEAD) program. LEAD is a community-based diversion program that has allowed law enforcement to direct low-level drug and prostitution offenders into rehabilitation programs rather than straight into the criminal justice system. This has become a nationwide model for addressing the root problems associated with drug addiction. Congresswoman Pramila Jayapal has proposed a national version of the LEAD program in the US House of Representatives.
I have spoken out publicly about the effect addiction has had on my family and argued for treating it with a public health response.
How should the County address the disproportionate impact of policing on people of color?
I have been actively working to build a staff that reflects the diversity of the community we serve. I have intentionally recruited diverse talent and implemented policies to retain and promote employees from underrepresented groups. All applicants seeking employment must answer questions directly related to our office's commitment to equity and social justice. Currently about 6% of our attorneys are African American, and overall 22% are people of color. More than half are women. Our office has mandatory training for all employees on Introduction to Cultural Competency, Microaggressions and Stereotype Threat, and Implicit Bias.
We work closely with communities of color and law enforcement to decrease disproportionality. For example, together with civil rights leaders, public defenders, law enforcement, and elected officials, I helped build the LEAD program (mentioned above) The War on Drugs mentality didn't work. LEAD gives people an option to access mental health services and treatment for addictions. It's a way to divert people into evidence-based, intensive wrap-around services. Where before, about 50% of arrests for drug-related crimes were of African Americans, now about 50% of the people whom LEAD is helping to stay out of the traditional justice system are African American.
Should mandatory minimum sentencing guidelines be relaxed?
We don't have mandatory minimum sentences per se in Washington. I do support returning discretion to the court to fashion just sentences, including the ability to consolidate firearm and deadly weapon enhancements.
How should the County handle the prosecution of the sex trade?
My office focuses on protecting sex workers who are exploited through violence and coercion. Studies show that the great majority of prostituted people are coerced and end up physically assaulted by the men who buy their services. We have been making progress toward implementing the "Nordic model," which has proven successful at decreasing prostitution and sex trafficking by putting efforts into prosecuting the buyers, who are the ones causing the harm, while connecting prostituted people with services that can help them. While there are undoubtedly people who are fully and consensually involved in prostitution, this is largely not the population we see in the criminal justice system.
What role does the prosecutors office have in making our streets safer?
All that we do is motivated by my commitment to make King County a safe place to live, work, and raise a family. We prosecute those who commit violent crimes, and we obtain sentences that ensure public safety while respecting constitutional rights. We support victims by removing firearms from homes where domestic violence is present. And we provide access to civil legal aid and legal advocates to help victims through the court process.
We have led the nation in criminal justice reforms that tackle the roots of racial disproportionality. By focusing on rehabilitation and connecting people to services, we help people address problems in their lives through proactive, community-supported programs. We've significantly reduced juvenile incarceration by diverting youth to community-led accountability programs to keep kids in school. I also co-chair the Statewide Reentry Council, helping people build productive lives after serving their sentence.
Throughout my career serving the people of King County, I've led the Prosecuting Attorney's Office to work in partnership with all stakeholders to build sustainable, community-based programs that address our society's ills in a holistic and productive way. The criminal justice system alone cannot address the issues we face, only a community working together can.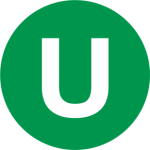 The Urbanist was founded in 2014 to examine and influence urban policies. We believe cities provide unique opportunities for addressing many of the most challenging social, environmental, and economic problems. We serve as a resource for promoting urbanism, increasing political participation, and improving the places we live. The Elections Committee consists of various staff members of The Urbanist and is a standing body representing the political values of our organization.