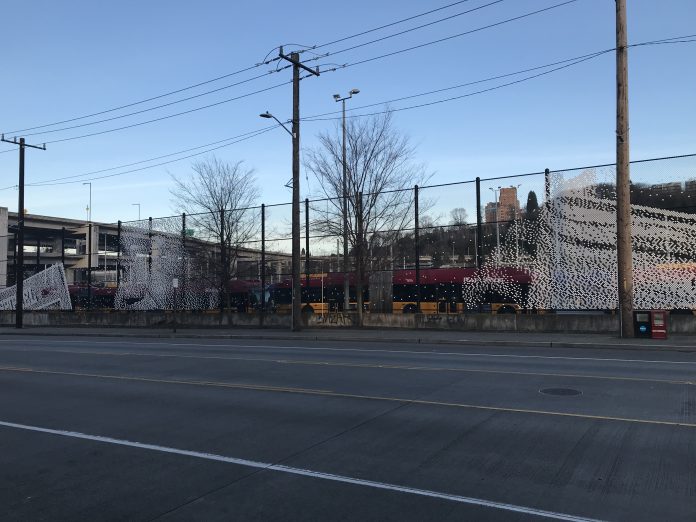 King County Metro recently received approval of its annual system evaluation. The 2018 report highlights where Metro needs to make investments to meet the Service Guidelines. There are three levels of priority that the Service Guidelines establish for investment:
Crowding (Priority 1);
Reliability (Priority 2); and
Service growth (Priority 3).
Metro cannot always meet the Service Guidelines due to various factors, such as available funding and equipment. The latter issue is increasingly becoming a challenge for the transit agency as bus bases become full. Last year, Metro had to turn down about 100,000 annual services hours that Seattle had requested due to lack of available buses and operators.
Priority 1: Crowding
On the overcrowding list, Metro has identified 18 routes that need investment. This is 14 more than the previous year. Seven routes were pushed off the list due to investments implemented last year.
To identify routes meeting this standard, Metro has two criteria:
The average maximum load of a bus is more than the crowding threshold for the type of bus; and
The average passenger load is more than the number of seats for 20 consecutive minutes.
The following routes need investment to reduce crowding:
A total of 15,300 annual service hours were invested last year to address crowding. Metro still needs to invest another 7,800 annual service hours to deal with the current demands of overcrowding, but it is not clear how much capacity there is to knock off the full amount crowding demands given equipment constraints.
Priority 2: Reliability
Many routes suffer from reliability. A total of 61 routes are experiencing issues with reliability, including 36 new routes. Metro invested 50,200 annual service hours last year to try and mitigate delays and missed trips due to traffic problems. Some of these additional service hours were added to address new delay that closure of the SR-99 viaduct and construction at Convention Place Station are having on buses. Looking ahead, Metro will also provide 34,000 additional service hours to address buses moving out of the Downtown Seattle Transit Tunnel.
Most of the reliability investments are needed in Seattle, but other problem corridors include I-90 and I-5 for buses.
Metro also hopes the off-board payment coming to Third Avenue will help reduce delays to passengers. This will be launched in March.
Priority 3: Service Growth
Metro has identified a need to grow service on 54 corridors. That is fewer than the year prior when 58 corridors topped the list. The need translates to 452,600 annual service hours. Most of the demand for new service growth will not be possible due to capacity constraints at bus bases. Metro is largely tapped out for space to store additional bus equipment. Service growth may be best suited to non-peak periods when bus equipment is available.
To provide a bit of context, Metro was able to add 95,700 annual service hours last year. Of this, 22,000 was funded by partner agencies like Seattle buying extra service. Growth this year will be considerably slower.
Additional trips needed by time of day are as follows:
During peak periods, Routes 50, 60, and 125 top the list with the biggest service growth needs of four trips per hour. Those three routes provide service between several West Seattle and Southeast Seattle neighborhoods like Westwood, South Park, Georgetown, Beacon Hill, and Rainier Beach. Interestingly, this could suggest crosstown transit needs are growing, particularly to SoDo and Duwamish Industrial Area. Other minor growth service growth needs persist throughout much of the countywide bus network.
Service growth needs for the off-peak hours tend to be smaller in scope, though interesting pockets for demand exist, such as rural and very suburban routes like Routes 143 and 907 to Black Diamond, Routes 186 and 915 to Enumclaw, and local buses in Federal Way like Routes 182, 187, and 903. Routes 74, 155, 373 have the biggest off-peak service needs of four extra trips per hour. Two of those routes provide connections to the University District and North Seattle neighborhoods.
Finally, demand for extra night service is primarily focused on North Seattle routes, though several routes in South King County and the Eastside could use additional service, according the Service Guidelines.
The need for extra investments, however, clearly outstrips the ability of Metro to respond. Expect to see very few added trips to meet service growth in the next year.
Expanding Microtransit Programs
As Metro grapples with constraints to deploy additional bus service, service planners have turned to other transportation partnerships to provide alternative services. Several programs–some as pilots–like Ride2, Community Shuttle On-Demand Ride, and Community Ride have become an increasing focus in the past year. Ride2, for instance, is an on-demand van service that allows passengers to request rides through an app. Passengers can then be picked up and dropped off within the service area for the cost of a standard bus fare.

So far Metro has seen various levels of success and failure of the microtransit programs. The system evaluation report captured vastly different metrics of productivity, ridership, and costs by service type and area. For instance, the Mercer Island TripPool had a very low cost per boarding, but ridership and vehicular utilization was abysmal, leading to termination of the program. Meanwhile, the Snoqualmie Vally Community Shuttle (Route 630) boasted 100% customer satisfaction with modest vehicle utilization and relatively high cost per boarding.
Metro plans to continue expanding partnerships with communities across the county to implement other microtransit programs in the year ahead.

Stephen is an urban planner with a passion for sustainable, livable, and diverse cities. He is especially interested in how policies, regulations, and programs can promote positive outcomes for communities. With long stints in great cities like Bellingham, Cork, and Seattle, Stephen currently lives in Kenmore and primarily covers land use and transportation issues for The Urbanist.