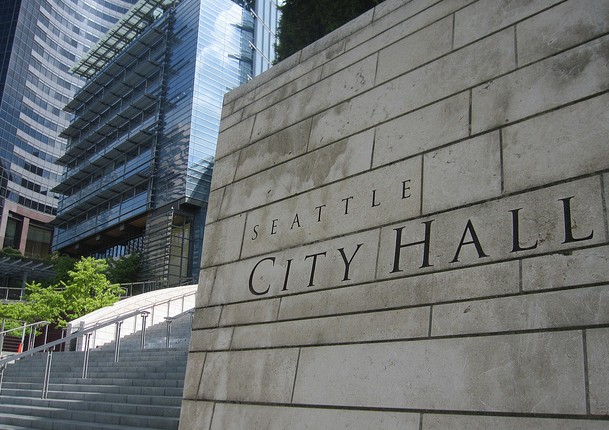 As of 8pm this evening, the early returns for the 2019 August Primary have been posted. Counting will continue over the coming weeks, usually with daily counts being released after 4pm. The Urbanist Elections Board made endorsements in several Seattle and King County races last month, but some of our preferred candidates look headed for defeat in the Top 2 primary.
On the plus side, Seattle City Council candidates Tammy Morales, Kshama Sawant, and Shaun Scott all appear headed to the General Election in their respective races. Scott will have a showdown with car activist Alex Pedersen, who leads handily in Council District 4. Also note that Urbanist-endorsed Abigail Doerr automatically advances to the General because she is the only challenger against incumbent King Council Councilmember Jeanne Kohl-Welles.
Below is a roundup of the early results, including non-endorsed races across King County and Snohomish County.
Key: Bold Text = leading, I = Incumbent, * = Endorsed Candidate/Measure
King County
Proposition No. 1 – Parks, Recreation, Trails and Open Space Levy: Yes* 67%, No 33%
Council District No. 2: Girmay Zahilay 52%, Larry Gossett (I) 39%, Stan Lippmann 8%
Council District No. 8: Joe McDermott (I) 82%, Michael Neher 12%, Goodspaceguy 5%
Snohomish County
County Executive: Dave Somers (I) 93%
Council District No. 2: Anna Rohrbough 36%, Jennifer Gregerson 13%, Megan Dunn 12%
Council District No. 3: Stephanie Wright (I) 78%, Willie Russell 11%, Meier Lowenthal 10%
Port of Seattle

Commissioner Position No. 2: Sam Cho 28%, Grant Degginger 26%, Preeti Shridhar* 17%
Commissioner Position No. 5: Fred Felleman (I) 70%, Garth Jacobson 22%, Jordan Lemmon 8%
City of Seattle
Proposition No. 1 – Property Tax Levy Renewal for The Seattle Public Library: Yes* 73%, No 27%
Council District No. 1: Lisa Herbold (I) 48%, Phil Tavel 34%, Brendan Kolding 18%
Council District No. 2: Tammy Morales* 45%, Mark Solomon 25%, Ari Hoffman 14%
Council District No. 3: Kshama Sawant* (I) 33%, Egan Orion 24%, Pat Murakami 14%, Zachary DeWolf 13%
Council District No. 4: Alex Pedersen 45%, Shaun Scott* 19%, Cathy Tuttle* 13%, Emily Myers 11%
Council District No. 5: Debora Juarez (I) 42%, Ann Davison Sattler 28%, John Lombard 14%
Council District No. 6: Dan Strauss 31%, Heidi Wills 23%, Sergio García 15%, Jay Fathi 14%
Council District No. 7: Andrew Lewis 29%, Jim Pugel 27%, Daniela Lipscomb-Eng 10%, Michael George* 9%
Seattle Public Schools
Director District No. 1: Eric Blumhagen 40%, Liza Rankin 37%, Michael Christophersen 12%
Director District No. 3: Chandra Hampson 55%, Rebeca Muniz 24%, Benjamin Leis 20%
Director District No. 6: Leslie Harris (I) 53%, Molly Mitchell 33%, Crystal Liston 11%
City of Bellevue
Council Position No. 1: John Stokes (I) 61%, Holly Zhang 20%, Martin Acevedo 18%
Council Position No. 3: Jeremy Barksdale 58%, Stephanie Walter 38%, Kya Michael Aatai 4%
Council Position No. 5: Janice Zahn (I) 57%, Mark Wilson 17%, JD Yu 16%
Council Position No. 7: Jennifer Robertson (I) 58%, James Bible 22%, Marguerite Ye 14%
City of Redmond
Mayor: Angela Birney 54%, Steve Fields 35%, Andrew Koeppen 11%
Council Position No. 7: David Carson (I) 41%, Carlos Jimenez 29%, Osama Hamdan 17%
City of Renton
Mayor: Armondo Pavone 28%, Marciee Maxwell 27%, Ruth Perez 23%
Council Position No. 3: Valerie O'Halloran 34%, James Alberson 32%, Linda Smith 24%
City of Shoreline
Council Position No. 4: David Chen 50%, Doris McConnell (I) 31%, Ginny Scantlebury 18%
Public Hospital District No. 2 (EvergreenHealth)
Proposition No. 1 – Bonds for the EvergreenHealth Hospital and Medical Campus: Approved 58% (needs 60% or more to pass), Rejected 42%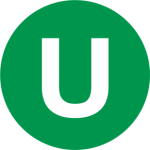 The Urbanist was founded in 2014 to examine and influence urban policies. We believe cities provide unique opportunities for addressing many of the most challenging social, environmental, and economic problems. We serve as a resource for promoting urbanism, increasing political participation, and improving the places we live. The Elections Committee consists of community volunteers and staff members of The Urbanist and is a standing body representing the political values of our organization.