Keeping an Equity Focus for SEPA Reform in Seattle

This year's legislative session saw the passage of a major bill, House Bill 1923 that aims to transform zoning and density in communities across Washington state. HB 1923 encourages cities to adopt new development regulations to increase density and to adopt housing action plans by offering up to $100,000 in planning funds. (For a full list of eligible options, check out this explainer.) At the same time, HB 1923 included a "safe harbor" provision from State Environmental Policy Act (SEPA) appeals for actions taken under HB 1923. 

As previously reported in The Urbanist, Seattle is now looking to enact new legislation that will align the local environmental review process with the SEPA safe harbor provisions in HB 1923. If the legislation passes in the fall as expected, Seattle will then have the opportunity to make a variety of zoning changes to be eligible for planning funds from the state.

These zoning changes (which could include but are not limited to authorizing duplexes, triplexes and courtyard apartments in single-family zones) could add thousands of housing units of development capacity to the city. But where and how we make those changes could have major racial equity impacts. That's why Futurewise teamed up with Transportation Choices Coalition, Climate Solutions, and Sightline to submit a letter asking the City of Seattle to focus zoning changes in areas of the city with high access to opportunity and low risk of displacement. 

Why? Looking at the Seattle 2035 Equity Analysis, we can see that neighborhoods with high displacement risk are generally concentrated in Rainier Valley and West Seattle, as well as far north Seattle. Several South Seattle neighborhoods, especially those along the existing Link light rail line, are already facing the pressures of displacement and rising housing costs. While adding new development capacity through zoning changes can increase the housing stock overall, in low-cost of living neighborhoods new development needs to be carefully managed to reduce the potential for displacement and to help maintain affordability for long-term residents. SEPA review is a potential tool to review plans and manage development to minimize or prevent displacement.

Futurewise supports City efforts to take advantage of HB 1923's incentives to increase housing capacity in Seattle as long as these policies take an explicit racial equity lens to determining where and how these changes will be made. They should also include requirements to prevent displacement of long-term residents from the neighborhoods.

GreenLink Launches in Port Angeles

GreenLink is a new approach to watershed planning in Port Angeles, led in partnership by the City of Port Angeles and Futurewise, with consultation from Herrera Environmental. Additional government partners include Clallam County, the Lower Elwha Klallam Tribe, and the Washington State Department of Ecology. 

Building on previous success in Bellingham, the goal of GreenLink Port Angeles is to plan and begin implementing an integrated network of green stormwater infrastructure that will improve the city's water quality, habitat, and community assets. The GreenLink method emphasizes collaboration between government agencies, between professional disciplines, and amongst community stakeholders. While also prioritizing projects with multiple benefits in addition to water quality (e.g., habitat, mobility, community health, etc.), it takes a holistic view of watershed planning that promotes inclusion, coordination, and a broad definition of the watershed.

Phase 1 of the GreenLink project is underway. The GreenLink Advisory Committee (GLAC) is made up of local stakeholders and technical advisors who are deeply integrated throughout the process. The GLAC members provide local expertise concerning the watersheds' conditions, opportunities for public engagement, and potential projects and/or policies that should be evaluated. The GLAC first met in November 2018 and meets quarterly throughout the project.

Herrera, the project technical consultant, will create a watershed conditions analysis of the Port Angeles watershed. This will involve data collection within the project's three evaluation categories (water quality, wildlife habitat, and community assets) and the creation of a catalog of maps of the existing Port Angeles watershed conditions using these evaluation categories. Herrera will analyze GIS data to develop "heat maps" that can help identify areas within the watershed that would benefit from green infrastructure projects.

Futurewise will engage in broad community engagement to inform Port Angeles and Clallam County residents about GreenLink as well as to collect community knowledge local definitions of community assets, creek conditions and uses, and preferences for potential projects.

Phase 1 will end with the development of a list of priority projects. Based on the "heat map" analysis and community feedback, Futurewise, Herrera, and the GLAC will develop a set of potential green infrastructure projects that meet the project's goals. Potential projects will be sourced from the City's existing plans (e.g., capital improvement plans) as well as from feedback provided by project stakeholders and members of the Port Angeles general public. From this list, the GLAC will narrow down to a "short list" of projects that community members and decision-makers can use to apply for implementation funding. GreenLink's second phase, which begins in Spring 2020, will advance at least one of the prioritized projects into a design and implementation process.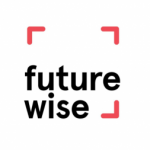 Futurewise works throughout Washington State to encourage healthy, equitable, and opportunity-rich communities and to protect our most valuable farmlands, forests and water resources through wise land use policies and practices. Founded to help support implementation of the first-in-the-nation Growth Management Act, we focus on directing equitable growth into our urbanized areas and preventing the conversion of wildlife habitat, open space, farmland, and working forests to subdivisions and development.