Saturday, Oct. 12, 2019, 7 – 9 p.m.
Seattle Central Library, Level 1: Microsoft Auditorium
Free
The title kind of says it all. It's like the Oscars, except, of course, for all the ways it isn't: you don't have to pay, it's not long, and there aren't any commercial breaks.
I'm inviting you (and all your friends! And family!) for two reasons: one, out of the sheer excitement it gives me to share in what we've made together—yes, you, the reader and urban enthusiast, and myself. I would never have gotten this far without such an incredible and wide-reaching boost of support. Who could've guessed this would be on the local bestseller list of Seattle's largest independent bookstore… for an entire year???
This finalist status speaks as much to your unwavering enthusiasm as to my contributions. I'll be at the ceremony out of gratitude for you.
The other reason for the invitation is because it's an opportunity to revel in the quality of all the other finalists and their books. You might hear about something you like, whether the probing and honest delicacy of fellow Californian Ana Maria Spagna, or the unironic pleasure of Rubin Pfeffer's alliterative acrobatics in his children's picture book Summer Supper.
It's a lofty lineup—Ken Armstrong is a two-time Pulitzer winner, Angela Garbes' new book is an NYT bestseller… and that's just in my category of Non-Fiction. To be rubbing shoulders with these giants (almost all are published by the big houses in New York) is beyond an honor, not because they're established but because they're passionate. I'm still in shock at even being included. We don't have contracts with HarperCollins or Crown or FSG or Houghton Mifflin Harcourt but simply the humble Tome Press, a Seattle-based venture and collaboration with friends that I couldn't be prouder to see listed among the finalists. We're the little engine—or maybe that's the little bus!– that could. Tom, Jacqueline, Paul, Charles, and so many more…
Thank you. And thank you to you the reader, who keep books alive in our digital age decades after their doom was first forecasted. Come out this fine October 12 if you like and celebrate local authors. Here's the list of finalists again– all titles, including my own, will be available for sale. Details on the event here.
See you there!
​
—
My initial reaction to the nomination.
More on the book.
Link to buy the book (Elliott Bay Books)!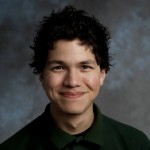 Nathan Vass is an artist, filmmaker, photographer, and author by day, and a Metro bus driver by night, where his community-building work has been showcased on TED, NPR, The Seattle Times, KING 5 and landed him a spot on Seattle Magazine's 2018 list of the 35 Most Influential People in Seattle. He has shown in over forty photography shows is also the director of nine films, six of which have shown at festivals, and one of which premiered at Henry Art Gallery. His book, The Lines That Make Us, is a Seattle bestseller and 2019 WA State Book Awards finalist.