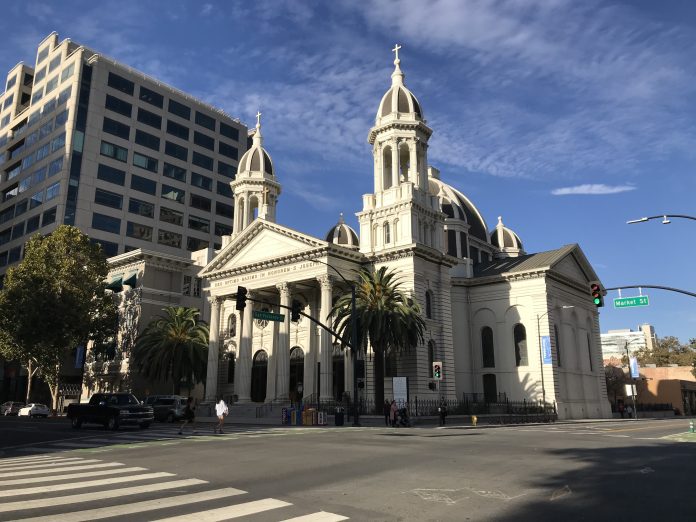 Upgrading the flagship: Uwajimaya plans to make a major update ($) to its flagship store in Seattle.
Planning congestion: Massachusetts plans to convert a high occupancy vehicle lane to a general purpose lane, which has advocates fighting the move.
Blocked again, for now: A federal judge has blocked a racially-motivated change to immigration laws for use of public service.
Hospitals for housing: Why are hospitals getting into the housing business? ($)
No jail: Advocates are pressuring the Tacoma City Council to revoke the business license of a private detention center that is mistreating immigrants on behalf of the federal administration.
Housing market fluxes: Sales of pricey homes are slowing in Seattle, but some submarkets are hot ($).
Entice them back: Why did the bus become so bad in America and what can cities do to bring riders back?
Planning America: What cities in America are most popular for urban planners?
Unhealthier option: A report indicates that drivers inhale more pollution than people who bike.
Focus on cars: The federal government says colorful crosswalks could be unsafe ($), but cities disagree.
Green gentrification: Richard Florida explains why certain types of urban parks and open space can create gentrification.
Market Street renaissance: A $604 million remake of Market Street in San Francisco is nearing completion and it will come with no cars and safer biking facilities.
Bus lane bonanza: Portland has gotten the green light from the federal government to move forward with its ambitious plan for bus lanes.
Restoring history: The University of Washington is seeking $13 million to renovate its landmarked boat shell house.
Pigovian prospects: In Portland, a new taskforce will look at how to make people driving pay the true cost of using the road.
Ballard fire: A prominent block on Market Street in Ballard went ablaze last week leaving many businesses closed for now ($).
Tighten landlord regulations: Washington landlords are actively circumventing new anti-eviction laws.
Reduce emissions: Streetblog explains why Californians need to drive less.
Corrupt leadership: Federal transportation secretary Elaine Chao, wife of Senator Mitch McConnell (R-KY), spends 25% of her scheduled meetings with Kentucky officials.
Copter nonsense: The Uber helicopter idea is a bad one.
Bringing the action: Because Oregon failed to enact a carbon fee, environmental advocates are seeking to pass climate initiatives.
Wildfire response: California's major utility company cut power to thousands of consumers to reduce wildfire risk. Meanwhile, Washington is taking a proactive forest management approach to reduce wildfire risk.

Tunnel saga: The court battles over who is at fault for the failed tunnel boring effort and cost overruns of SR-99 are getting heated ($).
Biggest wind farm: The world's largest offshore wind farm is set to launch in 2020.
Accessible subway plan: A $5.5 billion plan is moving ahead to fund more accessibility ($) for the New York City Subway.
Fate of IZ: Could the United States Supreme Court strike down inclusionary zoning?
Controversial plan: New York City is planning to close Rikers Island, the city's chief jail, and disperse its functions to new jails across the five boroughs.
Polluted administration: New federal environmental regulations proposed could lead to more water pollution.
Climate action leadership: In 30 major cities around the world, carbon emissions are dropping.
Shoreline filling: San Francisco may allow landfilling of shorelines to address climate change.
Map of the Week: The New York Times has a very detailed map of automobile emissions ($) across America.

Stephen is a professional urban planner in Puget Sound with a passion for sustainable, livable, and diverse cities. He is especially interested in how policies, regulations, and programs can promote positive outcomes for communities. With stints in great cities like Bellingham and Cork, Stephen currently lives in Seattle. He primarily covers land use and transportation issues and has been with The Urbanist since 2014.