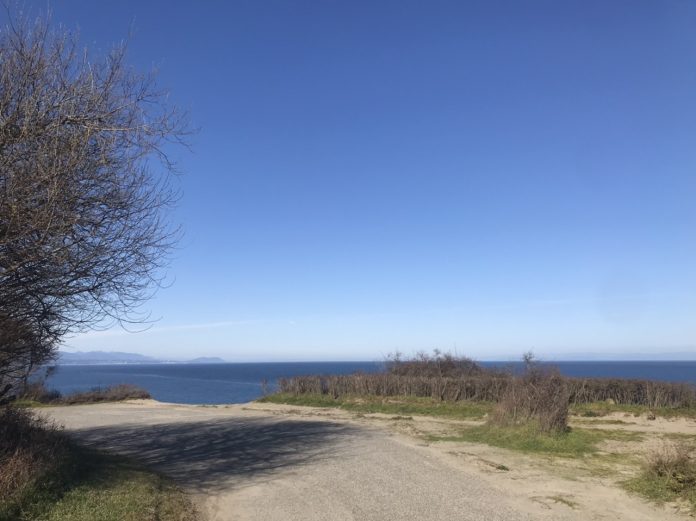 Hunker down: Washington Governor Jay Inslee has issued a mandatory order that residents stay home to slow the spread of COVID-19. Meanwhile, local businesses have tried to adapt by moving to a to-go model.
Victory gardening: The coronavirus epidemic is bringing back World War II-era "victory gardens".
Failure to test: How did the Trump administration squander a month of slowing and detecting the spread of COVID-19 ($)?
Transportation funding continues: Car tabs will continue to be collected under an order by a King County judge ($) while I-976 continues to be fought in higher courts.
Death cult: Using the coronavirus epidemic as a policy excuse, the Trump administration has had the United States Environmental Protection Agency take the reckless action to suspend vital environmental protections and regulations.
Tougher fight: With the pandemic in full swing, it could make fighting fires in Washington much more challenging.
Pandemic forecast: How could the pandemic unfold in the Puget Sound Region and affect healthcare systems?
Field hospital: CenturyLink Field Events Center will become a field hospital for COVID-19 patients. Medical staff from the United States Army have arrived to operate the facility.
Greater Eastside transit: Transit cartographer Oran Viriyincy has created a new Greater Eastside transit map.
Tragedy struck: A Community Transit bus operator has died of COVID-19.
Falling ridership: Washington State Ferries will stay on a winter schedule through April 25th while Amtrak Cascades will further cut back service due to the coronavirus epidemic. Meanwhile, King County Metro's ridership is cratering.
High-speed hospitals: France is using the high-speed rail network to move patients across the country to reduce local pressure on healthcare systems.
Falling traffic: How much has traffic fallen in the United States in the past week due to the coronavirus epidemic?
Condemnation proceedings: Sound Transit is suing Microsoft in order to advance elements of the East Link light rail project ($).
Will history repeat?: What is the history of the housing market and the effects of a major epidemic?
Economic shock: More than 3.3 million Americans have filed for unemployment ($) due to the coronavirus epidemic and economic shutdown.
Green stimulus: What would a Green stimulus recovery plan look like in a post-coronavirus era?
Financial jolt: A $2 trillion bill to maintain social security and economic energy has passed Congress in the midst of the coronavirus epidemic. $25 billion will go to public transit agencies, much of which will cover operational expenditures as revenues fall.
Not essential: Governor Jay Inslee has clarified that most construction work is not essential while his stay at home order is in force.

Stephen is a professional urban planner in Puget Sound with a passion for sustainable, livable, and diverse cities. He is especially interested in how policies, regulations, and programs can promote positive outcomes for communities. With stints in great cities like Bellingham and Cork, Stephen currently lives in Seattle. He primarily covers land use and transportation issues and has been with The Urbanist since 2014.