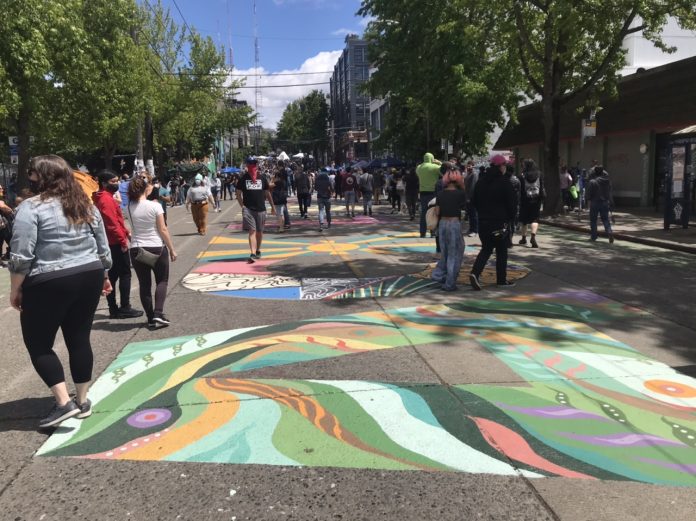 Unemployment extremes: Why is Japan's unemployment rate only 2.6% while America's is off the charts ($)?
Phase 2: Now that King County is in Safe Start Washington Phase 2, what can you do?
CAHSR: Rail advocates are fighting back against the latest self-defeating effort to cut California's high-speed rail program.
Check soils: A Sound Transit audit shows that the agency could greatly benefit from better soil surveys and analyses earlier to reduce project costs and risks ($).
Painful reductions: The pandemic economic impacts are likely to hit Pierce Transit. What does that mean for the future of service ($)?
Deadly designers: A new study shows that autonomous vehicle boosters continue to fail at designing cars to properly recognize pedestrians, specifically people with black or brown skin at notably higher rates than white skin.
Redistributing funding: Greater Greater Washington looks at how defunding the police in Baltimore could help transit.
National moratorium continued: Mortgage holders backed by Fannie Mae and Freddie Mac will benefit from an extended foreclosure moratorium through August, which will also prevent renters from eviction.
Open air recovery: Portland's open air pandemic recovery program, dubbed the "Healthy Business" program, has begun to roll out on city streets.
NYC bike plan: A third-party planning organization in the New York area has released an ambitious five-borough bikeway plan for New York City.
Not dying: The death of urban living in the post-pandemic world is greatly exaggerated.
Varied rates: The annual property tax report by the Lincoln Institute of Land Policy is out showing the effective tax rate variation across cities in America.
Left behind: Amtrak is making massive cutbacks to Empire Builder and Coast Starlight service from Seattle this fall ($) to reduce costs during the pandemic.
Damaging pipeline: A controversial pipeline project through the Appalachian Trail has been greenlit by the Supreme Court of the United States.
Cincy streetcar: Actor and director Emilio Estevez is a Cincinnati streetcar booster, urging a restart of the system for pandemic recovery ($).
Community Roots Housing: Capitol Hill Housing has a new name and is launching a new community program.
Protected class: In a national ruling, the Supreme Court says that gay and transgender workers are a protected class from discrimination ($).
DC slow streets: At the end of May, 20 mph streets became a standard in Washington, D.C. Now the city is moving to reduce speeds on some streets to 15 mph.
Access denied: The American/Canadian border will remain closed for at least another month due to America's failure to control the pandemic domestically ($).
Land banking: Could land bank programs prevent some of the economic and social pain in cities from the pandemic?
Declining Black population: Seattle's Black population is at its lowest in 50 years data shows ($).
Four days: A four-day workweek may be just what America needs for economic recovery.
Delayed completion: The KeyArena renovation project is now going to be completed a few month later than originally planned ($).
Off-site affordable housing: Shelterforce explains why in lieu fee payments for affordable housing can be better than requiring developers to build on-site affordable units.
Bike Bellevue: A short bike and pedestrian tunnel was constructed in Factoria this weekend ($).

Stephen is a professional urban planner in Puget Sound with a passion for sustainable, livable, and diverse cities. He is especially interested in how policies, regulations, and programs can promote positive outcomes for communities. With stints in great cities like Bellingham and Cork, Stephen currently lives in Seattle. He primarily covers land use and transportation issues and has been with The Urbanist since 2014.