Today Lime Bikes announced it had relaunched bikeshare with about 500 bikes, making Seattle the second city where Lime has relaunched bikes. The bikes are available only through the Uber app currently, but Lime plans to relaunch its own app down the road to provide another rental option.
The fleet consists of red electric-assist bikes formerly of its competitor, Jump, which is generally considered a superior model to Lime's green bikes. Lime got access to some of Jump's fleet as part of an investment deal in which Uber abandoned its own bikeshare program, sold its assets to Lime, and invested in Lime instead. Lime had been the early champion of Seattle's dockless bikeshare battle, but Jump catapulted ahead with zippier bikes at cheaper rates only to see its Uber corporate overlords pull the plug.
Jonathan Hopkins, Lime Government Affairs for Pacific Northwest and Canada, said Lime aimed to offer a safe and socially distant transportation option amid a pandemic that has seen transit ridership plummet, triggering service cuts.
"Bikeshare is going to be critical to mobility in our city as Covid has reduced the capacity of our transit system," Hopkins said. "Over the coming weeks, we will continue to work with the City of Seattle to ensure bikeshare is a critical part of our recovery and key part of our City's efforts to create safer streets and reduce emissions."
$1 to unlock, 36 cents per minute
One change users will notice is that bikeshare fares have increased. Lime's new rates are $1 to unlock and 36 cents per minute. That means a 15-minute ride would cost $6.40. Jump had previously charged no unlock fee and 27.5 cents per minute (including tax) for the same bikes. However, neither company had been making money with the fares and ridership they were getting, which is what precipitated the merger.
Lime has argued that operating a combined fleet with mostly scooters (which they say turn a profit) and some bikes (which don't) could make bikeshare sustainable. But if some companies are allowed to operate scooters only, that could disrupt the model and potentially preclude a lasting bikeshare program. With a scootershare pilot still expected this year but delayed by the pandemic, we will find out how the Seattle Department of Transportation (SDOT) seeks to thread that needle and prevent the loss of bikeshare.
The bikeshare demand is there, if not an easy economic model. One in four Seattle residents took at least one bikeshare trip in 2019 according to SDOT statistics.
Safety precautions and guidelines
Lime said it would be cleaning its vehicles more frequently to reduce Covid-19 transmission risk.
"While the most recent guidance from the CDC is that 'the primary mode of transmission for Covid-19 is through close contact from person-to-person,' and that surface transmission is 'not thought to be the main way the virus spreads,' enhanced our cleaning methods and increased the frequency of cleaning and disinfecting our scooters," Lime said in its press release. "We are cleaning all parts of the scooter that are touched by people and we are only using products recommended by the Centers for Disease Control and Prevention (CDC) on the Center for Biocide Chemistries list that have been approved by the EPA for use against the coronavirus."
"Lime will be disinfecting handlebars, seats, seat adjustment levers, and screens every time the bikes are rebalanced, serviced, or battery swapped," SDOT said in a blogpost. "We ask that all users help keep our community healthy by washing their hands before and after each use and disinfecting the handlebar if possible. Remember to stay six feet away from others and always wear a helmet while riding a bike."
The company also said it was distributing "hand sanitizer, masks, gloves and other personal protective equipment (PPE)" in its warehouses and offices. "All of our mechanics and operators in the field are required to wear gloves and wash their hands regularly," Lime added.
Lime said it will provide in-app reminders of health and safety best practices using the pneumatic device THRIVE. Lime's THRIVE guidelines are:
Take precautions — inspect the bike to make sure the wheels, brakes, throttle, lights, and frame are all in good working condition.  
Hands — wash your hands or use hand sanitizer which is at least 60% alcohol-based when you arrive at your final destination.  Wear gloves when you can.
Ride Solo for safety and social distancing; maintain a distance of at least six feet from others.
Identify bike lanes and be aware of traffic lights and signs.
Vigilance — remain alert of your surroundings and potential road and safety hazards.  
Enjoy Responsibly — be respectful of other road users, including pedestrians, cyclists and fellow scooter riders, and always wear a helmet.
When Lime launches scooters after Mayor Jenny Durkan greenlights the long-anticipated pilot, we will see how the fleet changes. For now, it's nice to have a bikeshare option again, even if it's at greatly reduced numbers compared to bikeshare's peak in Seattle before the cuts began.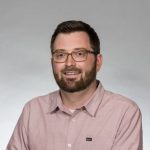 Doug Trumm is the executive director of The Urbanist. An Urbanist writer since 2015, he dreams of pedestrianizing streets, blanketing the city in bus lanes, and unleashing a mass timber building spree to end the affordable housing shortage and avert our coming climate catastrophe. He graduated from the Evans School of Public Policy and Governance at the University of Washington. He lives in East Fremont and loves to explore the city on his bike.