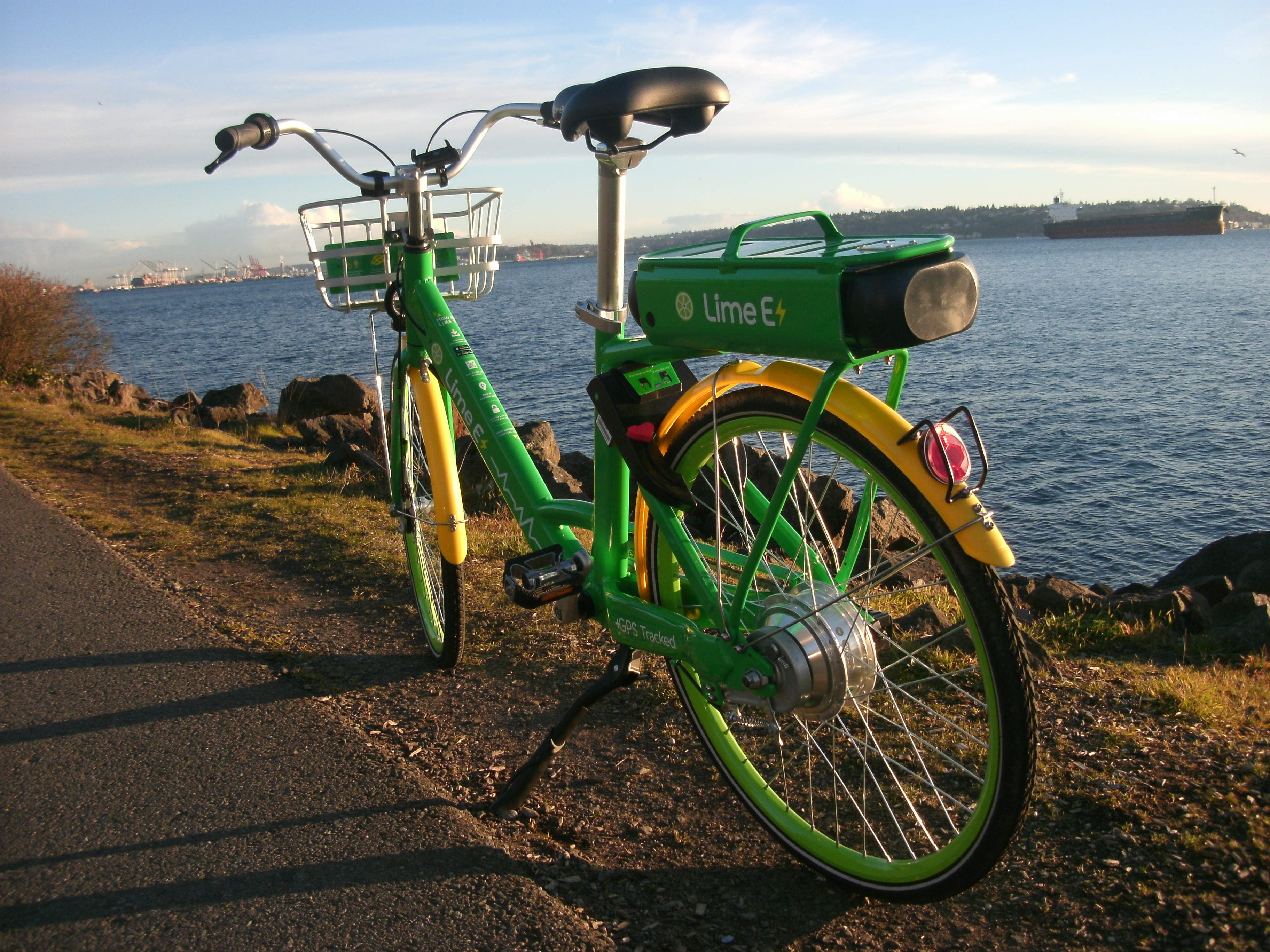 Seattle's dockless bikeshare program–with three privately-run operators so far–recently celebrated its first anniversary. One year in, Lime is clearly leading the pack. With buzz building and largely rave reviews, users had taken 1.4 million bikeshare rides across the three companies by July 1st. One million were on Lime Bikes according to the company's July 3rd press release announcing its millionth ride. That suggests that more than 70% of Seattle's total bikeshare trips have been on bikes owned by Lime.
Lime's market share is likely even higher than that because it also offers a higher-cost service with e-assist bikes, also known as Lime Juices. The battery-powered motors on e-assist bikes help riders overcome hills, but that service doesn't come cheap. Juices are $1 to unlock and $0.15 per minute, which works out to $5.50 for 30 minutes or $10 for an hour. Since non-juiced bikes have been going for just $1 per 30 minutes, Lime Juices can pull in revenue much faster.
Lime's competitors haven't been as forthright about their ride totals. Spin did not return my request for comment. We do know Spin and ofo are jointly responsible for the remaining 400,000 rides tallied.
Reading the tea leaves, ofo appears to be trailing in third place. The company boasts of more than 330,000 miles traveled through May, but since the systemwide average is 2.6-mile trips, that would seem to suggest roughly 150,000 rides (padding some rides for June and the possibility the average ofo trip length is less.) Like Lime, ofo has 4,000 bikes permitted, but those bikes must be getting used less frequently.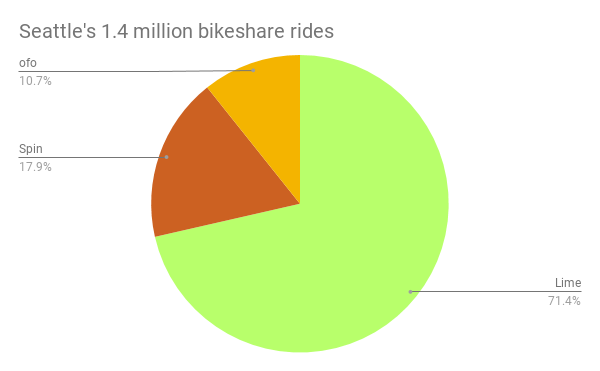 Spin has signaled it's getting out of the bikeshare business to go all in on electric scooters–which aren't yet permitted in Seattle. Nonetheless, as the first company out of the gates, it appears to have the second-most total rides at my rough estimate of 250,000.
Permanent Program Could Change Competitive Landscape
With the Seattle City Council set to approve a permanent program within weeks, the battle for riders and market share will continue under different terms. The biggest structural change will be the addition of a slot for a fourth operator and raising the cap to 5,000 bikes per operator.
"Seattle's been a great fit for Lime: we operate 4,000 bikes across the city today and intend to add another thousand in the near future," said Isaac Gross, Lime's general manager for Seattle.  "We welcome the opportunity to continue working with city leadership to refine and find efficiencies in the program moving forward."
Lina Feng, General Manager for ofo Seattle, was more pointed in her comments about the draft regulations for the permanent bikeshare program.
"Seattle's goal to achieve carbon neutrality by 2050 is commendable and we're excited to help the city get there, but these excessive bike fees, the highest in the country, would be a step backward in reducing carbon emissions by severely limiting access to greener, more affordable transportation," Feng said. With ofo relying on its lower price point and abundant bike count, a fee hike could hurt them in one of the best bikeshare markets in the country right now.
It's not clear three (or more) companies can each operate large fleets of 3,000 plus bikes in Seattle and all be successful. In December 2017, Lime spokesperson Jack Song predicted attrition among bikeshare operators would be kicking in by now.
"This is a competitive but exciting landscape," Song said. "What you will likely see in Q1 and Q2 of 2018 will be some companies will not be able to make it."
Technically that hasn't come to pass yet with all three companies still operating. However, some belt-tightening and re-positioning appears to be underway. In June, ofo has announced extensive layoffs in North America. Although ofo said it was going into "sleep mode" in the United States, Seattle is one of the markets it's pledged to continue serving. Even so, it's likely going to be less growth-focused considering more limited staff. Spin, meanwhile, is saying its focus is on scooters now, and raised $125 million via a block-chain-based security token offering. It's a brave new world.
JUMP Plots Its E-Bikeshare Opening
Seattle's raising the limit to four operators will make room for JUMP, which already operates in six cities. JUMP would bring some competition to the e-assist game since their model relies entirely on them. Purchased earlier this year by Uber, JUMP will have the benefit of a built-in user base since its bikes will show up in the Uber app (and vice versa for Uber cars in the Jump app). Uber said its partnership with JUMP is decreasing traffic congestion and lowering carbon emissions. Andrew Salzberg, Uber's head of transportation policy, made the pitch for loosening restriction on e-bikes and scooters in a CNN article.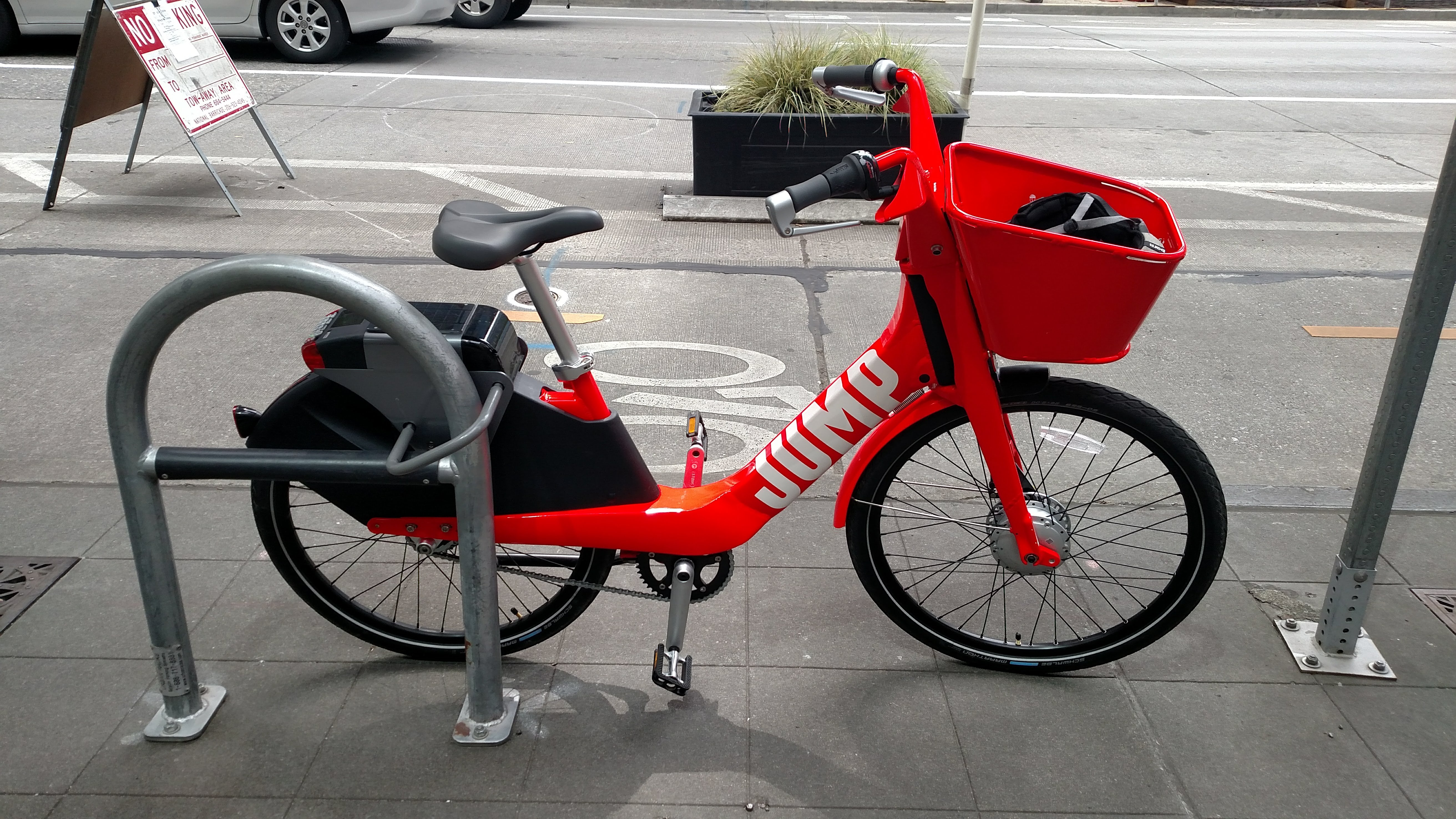 "People who are serious about moving people more efficiently and fighting congestion should be leaning into the idea of allowing modes like bikes and scooters to be prevalent," Salzburg said. "This is having a positive impact on the things cities care about, notably congestion and reducing carbon."
From February to July 1st, overall trips by new Jump riders on the Uber platform climbed 15%, even as their trips in cars and SUVs declined 10%, Uber reported. How serious is Uber about carbon reduction? Well the company's investments in flying taxis (which consume tons of energy even if battery-powered) would suggest not very serious–ditto its focus on cannibalizing riders from transit. Luckily, e-assist bikes offer a better way to do shared mobility in cities, and JUMP's pricing will put pressure on Lime to lower its e-assist prices. $5.50 for 30 minutes is nearly triple JUMP's $2 price tag for the first 30 minutes.
For now, JUMP's entry into Seattle is hypothetical and Lime is mum about its pricing plans.
"It wouldn't be appropriate to speculate on consumer cost structures at this stage as the legislation is still in a preparatory phase, but we believe strongly that Lime has and will continue to prove its value in the Seattle market," Gross said.
Uber Wins Either Way
Uber's connection to JUMP is obvious, but the company has a stake in Lime, too. Specifically, Uber invested in Lime's electric scooter venture and agreed to rent Lime scooters within its app. If Seattle legalizes electric scooters, another battle could play out. Spin and Lime are anxious to get in the scooter game, as is Bird, an e-scooter startup that is somehow valued at $1 billion. If scooters turn out to be as big of a deal as venture capitalists are gambling they will be, Lime is well-positioned in that market. Within the e-bikeshare space, JUMP appears to be its biggest threat to Lime's dominance. Thus, Uber may win either way. At least if it doesn't go broke first.
Bikeshare Ridership is Up after a Weak Winter, Council Set to Approve Permanent Program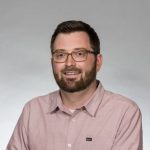 Doug Trumm is publisher of The Urbanist. An Urbanist writer since 2015, he dreams of pedestrianizing streets, blanketing the city in bus lanes, and unleashing a mass timber building spree to end the affordable housing shortage and avert our coming climate catastrophe. He graduated from the Evans School of Public Policy and Governance at the University of Washington in 2019. He lives in East Fremont and loves to explore the city on his bike.