Excitement over Mayor Durkan's change of heart on scooter sharing created a festive atmosphere at a recent Seattle City Council event; however, details remain to be worked out before a scooter share pilot can be rolled out across Seattle.
Just one day after Mayor Jenny Durkan announced her plans to launch a Seattle scooter-share pilot in an op-ed on Geekwire, the plaza in front of Seattle's City Council building was packed with scooters and people eager to ride them. Representatives from scooter companies Bird and Lime processed liability forms, encouraged participants to download their apps, and handed out free helmets while people waited in line to zip around in a small circle marked by chalk arrows.
The scooter demo was the first part of a Scooter Share Lunch and Learn hosted by City Council. Because of the Mayor's surprise announcement, media coverage was intense. "You're all reporters," sighed a Bird staff member as he finished setting me up on my test scooter and then rushed off to outfit another rider with a microphone to audio record his ride.
It was pretty hilarious to be among a crowd of adults watching other adults ride scooters around in circle. In a nod to the safety concerns cited by Mayor Durkan as a source of her reluctance to allow scooter shares on Seattle's streets, every aspect of the test ride, from the free helmets, to the pep talk tutorial, to the flat, traffic-free riding area, was carefully controlled.
But the moment still managed to feel genuinely exciting, partly because of the energy brought by the enthusiastic spokespeople, Paul White, Director of Policy and Advocacy at Bird, and and Jonathan Hopkins, Director of Strategic Development Northwest at Lime. Both spoke passionately about need for climate action, and the novel last mile solution offered by scooters, particularly for people who don't bike.
And I have to admit that my own test ride was short, but fun. Although, I used a Lime scooter briefly to get around the Pearl District in Portland several months ago, the concept still felt pretty unfamiliar to me when I set out on my test ride. But after an initially slow and wobbly start, muscle memory from my childhood push scooter riding days kicked in, and I began zipping around the plaza, genuinely enjoying the e-scooter's maneuverability.
A major aspect of Bird and Lime's scooter pitch is that they offer another form of mobility to add into today's Seattle transportation mix.
"Part of the reason I don't have a car is because of all the options that exist," said Abel Pacheco, who was selected to fill Councilmember Rob Johnson's District 4 seat after Johnson resigned from the post in April. Pacheco said that he is definitely supportive of scooters and can see how scooter sharing would fit into his commute, which can include include bike share, transit, walking, car share etc. "I'm multimodal in the truest sense," Pacheco said.
Another attendee Kari Nathan recently moved back to Seattle from Tacoma where she used scooters regularly. Nathan, who served on Tacoma's transportation committee, said the rollout of scooters there was pretty smooth in part because of involvement early on from pedestrian and biking advisory groups.
As someone who both uses scooters and occasionally relies on a cane or wheelchair for mobility assistance, Nathan has a holistic perspective on some of the concerns that have been raised around scooter shares. While acknowledging people from the disability community's concerns about blocked access, Nathan stated that she had not witnessed many of these problems arise in Tacoma.
Nathan said accountability in the form of company enforcement of parking rules, such as Tacoma's requirement that users submit a photo of the parked scooter, but also cultural norms promoting respectful behavior, go a long way toward preventing problems associated with scooter sharing.
Learning from Portland
The scooter test run was followed by a Lunch and Learn presentation in which representatives from the Portland Bureau of Transportation (PBOT) shared insights from their 2018 scooter pilot.
Among the many takeaways from their presentation was the generally positive response by Portlanders toward scooters. Seventy-one percent of users surveyed explained that they had used a scooter during the 120-day pilot period, which ran from July to November, and 62% of all people surveyed had a positive impression of scooters.
Tracking of the scooters revealed where people traveled on them and at what times of day. Because of equity concerns, PBOT staff were pleased to note that over 44,000 trips occurred in East Portland, where there is currently less bike infrastructure than other parts of the city. The number of trips was attributed in part of requirements that the scooter companies move scooters to neighborhoods that risked being underserved on a daily basis.
In terms of injuries, a couple of trends emerged. Firstly, it did appear that scooter injury rates did increase during the same time that usage increased; however, throughout the pilot period there did appear to be a gradual decrease in injury rates which might be attributable to people becoming more knowledgeable and comfortable using the scooters (or driving in proximity to them).
Overall, injury rates were relatively low at about 2.5 injuries per 10,000 trips, or 2.2 injuries per 10,000 miles traveled.
The majority of injuries, about 83%, did not involve a collision. For those that did involve collision, most involved collision with a car.
Because so many injuries did not include another party, Portland is discussing how to improve new rider education so that injuries related to lack of scooter experience can be prevented.
When comparing scooters to other modes of transportation in terms of safety, Briana Orr, PBOT E-Scooter Pilot Project Manager, admitted that the data they have thus far is not "apples to apples," but did state that the data they have compiled so far suggested that scooters had a higher injury rate than bikes during the pilot period.
Councilmember Teresa Mosqueda pointed out a comprehensive understanding of scooters' safety risks needs to include comparative data on injuries sustained in car accidents. She also highlighted a January 2019 article from #Hashtag (written by her former staffer Michael Maddux) which takes a closer look at some of the scooter accident injury data and dispels some of the concerns related to head injuries.
E-scooter Pilot 2.0 is currently underway in Portland, and it includes some new features such as geo-fencing, a technique that restricts scooters from being parked in specific areas like busy downtown bus stops, dedicated PBOT staff to monitor parking and issue parking tickets, and required reporting on life cycle analysis (basically how well the scooters hold up over time) and miles traveled. Additionally, the new pilot includes a surcharge that will be used to raise funds for dedicated scooter parking and safety infrastructure.
Evaluation of the pilot will begin in 2020.
When Will Scooter Share Arrive in Seattle?
In her op-ed, Mayor Durkan wrote that she wants to create "thoughtful, well-planned pilot" that could be brought before City Council for approval in the fall. Before scooter share can be implemented, decisions still need to be made regarding sensitive topics like helmet policy, whether or not the pilot area will be geographically restricted, and how the Seattle Police Department (SPD) will handle enforcement of rules and issuance of citations.
"We have to make sure communities of color are involved in the roll out," Councilmember Mosqueda said, citing potential equity concerns.
But Mosqueda also wants to move faster toward allowing scooter shares on Seattle's streets. Her hope is that the state guidelines on e-scooters and scooter shares provided in House Bill 1772, which was approved in the most recent legislative session, will serve to speed up the process. Additionally, since Seattle has moved slower than many other municipalities on scooters, the City will have a body of research to consult for best practices, potentially creating the conditions for Seattle to be both thoughtful and expedient.
For Mosqueda, the need to speed up implementation of a scooter pilot stems from environmental urgency related to climate change, but also economic urgency as well.
For some Seattleites, owning a car is a burden. In a city where living costs continue to increase, savings on transportation would be helpful for many people, including lower-income people and people of color. Adding scooter share would provide an additional transportation option for people in a variety of situations, such as people who cannot afford a car or whose work schedules do not align with transit service hours, Mosqueda said.
While scooter share rates are typically more expensive than bike share rates, companies have created cost saving programs for lower-income people. For instance, Lime Access charges eligible people a reduced rate for scooter use. Users must demonstrate eligibility or participation in any local, state or federally-run assistance program to qualify.
"Scooters could be a missing link for transportation in some neighborhoods," said Mosqueda. "This kind of affordable option would help further community resilience and economic justice."
Update: The Mayor's office is floating a timeline with an early 2020 launch of the scooter share pilot. Hopkins noted Tacoma set up their scootershare pilot in three weeks and called on the City to launch by August at the latest. Councilmembers Mosqueda and O'Brien are also pushing for a faster rollout of the pilot and if you are too, you may want to contact the Mayor's office and your councilmembers.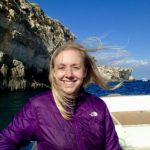 Natalie Bicknell Argerious (she/her) is a reporter and podcast host at The Urbanist. She previously served as managing editor. A passionate urban explorer since childhood, she loves learning how to make cities more inclusive, vibrant, and environmentally resilient. You can often find her wandering around Seattle's Central District and Capitol Hill with her dogs and cat. Email her at natalie [at] theurbanist [dot] org.