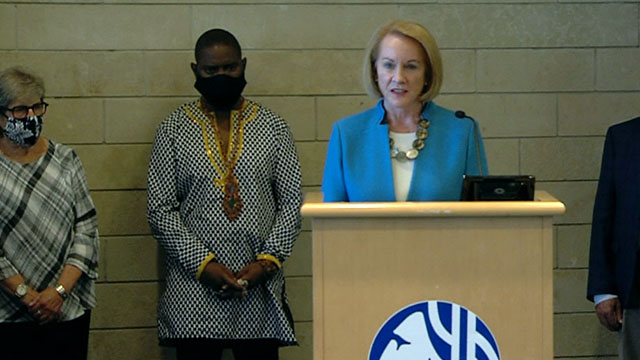 Mayor Jenny Durkan promised to disperse the Capitol Hill Organized Protest and reinstall police inside East Precinct "in the near future" at a press conference Monday.
Seattle Police Department (SPD) Chief Carmen Best blamed the Seattle City Council's "hasty legislation" banning chemical weapons for SPD's failure to reach shooting victims early Saturday morning. That claim was wrong on multiple levels.
For one, the police showed up 20 to 30 minutes after the shooting by which time volunteer medics were already transporting the first victim (a 19-year old Black man who bled out and died) to Harborview Medical Center. Tear gassing protesters doesn't magically solve the timing issue or heal the victim's wounds. Although I'm sure it would be further traumatizing.
Moreover, Chief Best blamed the wrong ban; the City Council's chemical weapons ban doesn't go into place until next month. A United States District Judge ordered an injunction restricting use of chemical weapons and rubber bullets in crowd control situations, citing their indiscriminate use on whole crowds and neighborhoods. The injunction isn't as extensive as the city council's ban, but apparently police got the message nonetheless.
While Mayor Durkan said she isn't yet planning to physically remove protesters, she did leave that as a real possibility if CHOP campers don't leave voluntarily. She isn't technically enforcing the 8pm to 8am curfew that had been rumored, but it does seem like that might be on the horizon.
Decriminalize Seattle–a grassroots coalition of groups that came together around the demand of defunding police by at least 50% to fund community-led responses–issued a rebuttal to the Mayor's plan disputing the idea that police would prevented the violence we saw over the weekend.
"We know that in every neighborhood of our city, violence is a constant," Decriminalize Seattle wrote. "We know that police do not stop violence. We know that violence happens even when the police are present. Less than a year ago, a Black woman was killed on the same block as last night's shooting, with the East Precinct fully staffed with officers only 200 feet away. The presence of police did not stop that death."
I livetweeted the press conference, if you'd like a play-by-play. Erica C. Barnett also had tweeted extensively and asked an excellent question about how tear gas would have helped police reach the victim. Neither the Mayor nor Chief Best gave a satisfactory answer, but it didn't stop the chief from continuing to blame the city council's "hasty" legislation, which again hasn't gone into effect yet.
The Mayor was flanked by two Black faith leaders and steady ally Andre Taylor who have taken her and Chief Best's side and argued for clearing the CHOP. Everyone placed blame on outside "agitators" for escalating violence and a deteriorating situation. Taylor, who is executive director of Not This Time and brother of Che Taylor who was killed by SPD, went so far to suggest blood would be on the hands of CHOP organizers if they didn't negotiate an end to the occupation.
Taylor also dismissed the idea that CHOP had symbolic or strategic value to the Black Lives Matter movement as a place. "CHOP is not a place; it's an idea," he said. Taylor blamed agitators not just for the shooting, but also for preventing a meeting he had brokered with some of the CHOP organizers and the Mayor from happening. This was to happen at 11am but CHOP leaders didn't show, Taylor said.
Reverend Carey G. Anderson of the First African Methodist Episcopal (FAME) Church in Capitol Hill offered his church as a meeting place and sanctuary where protesters could figure out a way forward with City leaders. He agreed that some police funding may be better spent on community-led solutions, but ultimately he agreed that CHOP had to be cleared and East Precinct reopened.
Also blaming outside agitators and calling for CHOP's demise was Louise Chernin, president and CEO of the Greater Seattle Business Association (GSBA) which is the largest LGBTQ-focused chamber of commerce in North America. Chernin addressed the criticism that putting property over people was immoral with the retort that small businesses were owned by people, employed people, and donated to nonprofits in their community. Thus harming property was harming people. So let's get those businesses open, those agitators locked up, and wash our hands of this, I guess.
Overall, the hour-plus press conference didn't really lay out a plan to avoid another situation like Saturday's shooting where police refused to give an all-clear so that the fire department would send in their emergency response team. Effectively, the offered solution seemed to be just to inject police back into the equation because devising a new system would be too challenging. And the core protester demand to defund SPD by 50% to invest in Black and Brown communities and alternative forms of justice also didn't really get a direct answer, but Chief Best did argue it was unreasonable and a distraction (so let's talk about tear gas more?).
"Whatever the cause of last night's shooting, real solutions do not look like continuing to fund and support the police," Decriminalize Seattle said. "If we want to stop violence, we need to resource people and communities in a way this City has never committed to doing. We need people housed, we need people fed, we need healthcare for all, we need childcare for all, and we need real investments in the programs and communities that are developing to replace police responses to violence."
It's too bad that more creative solutions weren't offered. CHOP protesters want to be protected and safe, too. But the answer of re-inserting police won't be viewed the same way by them.
This article has been updated with comments from Decriminalize Seattle.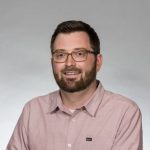 Doug Trumm is the executive director of The Urbanist. An Urbanist writer since 2015, he dreams of pedestrianizing streets, blanketing the city in bus lanes, and unleashing a mass timber building spree to end the affordable housing shortage and avert our coming climate catastrophe. He graduated from the Evans School of Public Policy and Governance at the University of Washington. He lives in East Fremont and loves to explore the city on his bike.