The Urbanist Elections Committee invited candidates in the Seattle metropolitan region to fill out our questionnaire and participate in our endorsement process. We based our endorsement decisions on the responses and follow-up interviews.
Below is the response from Beth Doglio, who is running for US House, Washington District 10.
What housing reforms are necessary at the federal level? How would you achieve them? (200 words or less)
Nationwide, we face a housing crisis that has challenged cities, counties and regions to adequately address housing affordability as well as a lack of housing. Housing is also a major source of carbon emissions. The federal government needs to be an equal partner – starting with increasing investments in the National Housing Trust Fund and Public Housing Authorities to build and maintain affordable housing, creating strong Clean Buildings standards, enacting stronger tenant and discrimnation protections, and coordinating with local and state governments to address zoning rules, that drive density into urban areas utilizing existing infrastructure and making public transit work better. These are the most immediate and achievable solutions related to the housing crisis, but I have many other ideas and priorities – including addressing the complicated and interrelated challenge of homelessness.

In Olympia, I've been a key voice in driving record investments into the Housing Trust Fund, $288million in the last four years, sponsored first-in-the-nation Clean Building Standards, and successfully passed a Housing Alliance priority bill (1590) that gives local governments access to as much as $1.5billion for low income housing and mental health. I will bring that same approach to Congress as a strong advocate for housing.

Do you support campaign finance reform? If yes, what form and why? (100 words or less)
Yes. Right now, in part because of our broken campaign finance system, our country's democracy is at risk – the government is not responsive to the needs and demands of the people. We need to overturn the Citizens United decision and pass legislation like the DISCLOSE Act, Democracy for All amendment, and Rep. Kilmer's Honest Ads Act – to name a few. We must also look at expanding public financing and participation in campaigns and reform this system to ensure effective leadership focused on the right priorities. I am rejecting corporate contributions and have signed the No Fossil Fuel money pledge.

How do we ensure everyone in America has quality health care and can afford it? (200 words or less)
I am unequivocally for Medicare for All. It's clear our healthcare system is broken and costs are out of control. We need a streamlined system that ensures every person in this country has access to holistic healthcare.

Healthcare is a right and there is no question in my mind that we can have a system that cares for every single person in this country that will leave middle income people with more money in their pocket at the end of the day. Excessive co-pays, premiums and deductibles in a system with in and out of network providers, surprise billing, and catastrophic incidents leading to Go Fund Me campaigns has got to go. And, the amount of excess in CEO pay and reserve funds in our healthcare system is reprehensible while 70 million people remain un- or underinsured (pre-Covid).

I will work with and sign onto bills put forward by other progressive leaders in Congress to help further develop this plan, and I'm also committed to working on other immediate reforms to bring down the cost of healthcare in the event we do not elect a pro-MFA majority in the next session.

What lessons about government revenues and fiscal priorities from the wake of 2008 would you apply in responding to the Covid-19 crisis? (200 words or less)
We need strong, progressive leadership committed to ensuring wins for working families. We cannot accept austerity measures at the federal level, and we must use stimulus packages as opportunities to address climate change and grow and create clean energy jobs.

Right now – large businesses and corporations have been able to take undue advantage of COVID resources that should have been better protected for small businesses and working families – that is not a path to success. Next, rather than gravitate toward cuts, we need to instead look at new and progressive revenue options that help the federal government invest in national programs and the needs of states. As many states face severe budget crises, we cannot repeat the errors of the 2008 crisis – we have to strongly support their efforts to avoid deep cuts as well.

Finally, a positive lesson from 2008 was that federal stimulus spending on green energy worked – in fact the 2009 stimulus bill was key to catalyzing the rapid growth of wind and solar energy. Future COVID-19 stimulus must do the same addressing climate investments from clean energy to infrastructure development – setting the stage for a future Green New Deal.

To get your vote, what must a transportation funding package include? (100 words or less)
It needs to include robust investments in mass transit, zero-emissions vehicle infrastructure, and support for creating more walkable, bikeable communities in cities and towns across the United States. The focus should be on reducing the need for driving and expanding transportation options nationwide, rather than just continuing the single-minded and carbon-intensive strategy of only expanding roads and highways.

What should be the federal strategy to solve homelessness nationwide? (200 words or less)
Any solution must address homelessness as a complex and challenging issue, understanding that no two people experiencing homelessness have the exact same needs or story. One important step is to build more housing and enact some of the reforms mentioned in the earlier question – bringing down the cost of housing and enacting strong tenant protections. Preventing someone from becoming homeless in the first place is one of the best strategies we have.

We also need to provide services for the diverse homeless populations: those suffering from addiction or mental health challenges, along with those who lost a job and found themselves unable to pay for the high cost of housing. The opioid crisis is inextricably linked to homelessness – we must bring a multi-faceted, comprehensive approach. Responding to homelessness in this way is both the right and effective thing to do.

The federal government must be a partner in this effort, rather than letting cities, counties, and states fend for themselves. I know solving this problem won't be easy, and it may not be quick, but there's a lot we can do at the federal level – we just need leaders who will prioritize it.

Is a Vision Zero goal of eliminating road deaths achievable nationwide and should we make it a national priority? If not, why? If yes, what do we need to do to get there? (150 words or less)
Yes, Vision Zero should absolutely be a shared nationwide priority. After all – one death is one too many. We owe it to every community to have safe sidewalks and streets, where pedestrians, bicyclists, and more can get around safely and without fear. This goes back to my answer on transportation – federally, we need to ensure local governments are taking these ideas into account, and use national funding to help direct resources and incentivize the development of walkable and bikeable communities. This is an equity issue, everyone ought to have a safe way to get around, whether you can afford a vehicle or if you use another means of transportation, and for too many communities today, that's just not the case.

Do you support a Green New Deal? What does a Green New Deal look like to you? (150 words or less)
Yes, I strongly support a Green New Deal! But more importantly, have the experience and knowledge to enact policies making the Green New Deal come alive. As someone who has been in the environmental space for three decades since serving as the founding Executive Director of the Washington Conservation Voters, this is one of my top priorities. I'll work day in, day out to pass effective policies that revitalize our economy, create millions of jobs, and help defeat climate change.

We must replicate Washington state's success, looking sector-by-sector at 100% Clean Energy and Clean Building Standards, then actually passing a Clean Fuel Standard. And, we need to make massive and robust investments – strongly influenced by climate justice – to grow clean energy, reduce pollution, retrofit existing buildings and build new energy efficient ones, implement adaptation and mitigation measures, and so much more. See my climate plan for way more than 150 words!

How should your Congressional caucus wield power? Is the wiser strategy to gravitate toward a political center or define a strong position away from it and pull people along? And are there reforms you support to level the playing field for groups you see as disenfranchised? (200 words or less)
I have been one of Washington state's most effective legislators over my two terms in office because I am committed to bold progressive policies and ideals – and because I am a collaborative leader who can work across the caucus and across the aisle to deliver on our shared values and vision. I believe our caucus should act the same way – articulate and work toward the policies that put people first, use those to inform our legislation and identify what is achievable, and then ensure real gains are made, even if we have more work to do later.

I am wholly committed to elevating and engaging the voices of those who have been disenfranchised – seeking out, listening to, and acting on their needs, ideas, and priorities from the beginning of the legislative process. In Congress, I will work with my colleagues in the House, advocacy groups, and community and constituents, to bring the same passion I've brought to the legislature in addressing issues of diversity and equity, and use my position of power and privilege to further the cause of equal opportunity and justice for all.
The Urbanist Elections Committee's Take: Vote Doglio
Read our full endorsement here.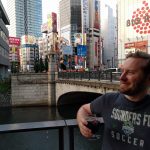 Owen is a solutions engineer for a software company. He has an amateur interest in urban policy, focusing on housing. His primary mode is a bicycle but isn't ashamed of riding down the hill and taking the bus back up. Feel free to tweet at him: @pickovven.