The Urbanist Elections Committee invited state legislature candidates in the Seattle metropolitan region to fill out our questionnaire to participate in our endorsement process. We based our endorsement decisions on those questionnaire responses augmented by follow-up Zoom interviews. Below are the responses by Frank Chopp, who is running in Legislative District 43, Position 2 and has held the seat since 1994.
What lessons about government revenues and fiscal priorities from the wake of 2008 would you apply in responding to the Covid-19 crisis? (200 words or less)
There are several lessons to remember, as well as a significantly different context to the budget work now, compared to 2008:

Major austerity cuts must be avoided, because it makes the economic recovery longer and deeper.
Any serious cuts to basic human services, mental health care, education and other critical public services, will result in much human suffering, loss of life, loss of potential, and actually higher costs over time.
The state is likely to receive some federal assistance, but it probably won't be nearly enough.
The current Governor is much more open to new revenue options.
The very large funding and revenue increases we enacted for Basic Education cannot be reduced since it is constitutionally protected.
The legislature is much more progressive on many issues, including the budget and revenue.
We must have significant new, progressive revenue to plug the budget shortfalls, and lay the groundwork for future investments we should make.
I am currently leading coalitions to propose specific new, progressive revenue sources to fund the unmet needs of our people, including early learning and child care, as well as foundational public health, behavioral health, community clinics, and other health care priorities.

Would you vote for a bill that ends the ban on rent control in Washington? Why or Why not? (50 words or less)
Yes. Seattle's affordable housing crisis is not new — I was a co-founder of the Seattle Tenants Union, in response to the reduction of affordable housing years ago. Since then, housing in our region has become much less affordable for many. I support allowing local jurisdictions to set their own policies.

What role do you see the state playing in enacting land use reform, and what should that reform prioritize? (200 words or less)
We need affordable, transit-oriented and low-carbon land use development across the Seattle region. I support density requirements to reduce car-oriented sprawl, accommodate growth along light rail and bus Rapid Ride routes for Transit Oriented Development.

This is not just talk. I initiated the Home and Hope program that is successfully identifying and acquiring over 20 sites, in Seattle and King County, of under-utilized public and non-profit properties, for affordable housing and other community services in Transit Oriented Development. A few examples:

Cedar Crossing, a project in the Roosevelt neighborhood. I arranged state and local funding for Mercy Housing and Bellwether Housing to build 245 new affordable homes and a new early learning center immediately above Sound Transit's light rail station.
On Capitol Hill / First Hill at Madison and Boyleston, I passed state legislation to transfer surplus public property at no cost, and I allocated state funding to Plymouth Housing and Bellwether Housing, to build a 17-story tower with 350 apartments (120 for homeless seniors).
Next to the Mt. Baker light rail station, I transferred 4 acres of state land at no cost to City of Seattle to build 400+ affordable homes, an early learning center, and more.
What should be the major components of a climate package? (50 words or less)
In 2019, as Speaker, I enacted the 100% clean electricity mandate, and had the House pass the Clean Fuel Standard. We must work to electrify cars and buses, and increase transit funding. I support environmental justice for low income and communities of color, and increased energy standards for buildings.

What should be the top strategies for the state to fix the cycle of segregation, disinvestment, gentrification, and unaffordable housing in our cities? (200 words or less)
Strategies should include community organizing, local and state laws, funding for low-income housing, and development of specific projects to reverse disinvestment and displacement.

For years, I fought against redlining and racial discrimination in the housing market (I was a co-founder of the Seattle Coalition Against Redlining). I've helped fund over 300 rent-restricted apartment buildings in Seattle and secured over $2 billion for low-income housing statewide.

An example of my work, I led the effort to build 350 homes for low-wage workers and homeless folks at Sand Point. Now, 1000 people, all low-income and mostly people of color, live in the community predominantly white and well-off. Northeast Seattle used to have "restrictive covenants" to ban people of color living there.

As part of the Home and Hope program, we are acquiring and helping develop 20 major sites for low-income people and communities of color, with a preference for people being displaced by private development.

Many low-income renters are still being displaced. I strongly supported Representative Nicole Macri's work to pass a major tenant protection bill, which extends grace periods and restricts landlord's ability to evict tenants — especially important for renters of color, who are disproportionately being evicted.

What's your roadmap to fixing educational inequities in Washington state? How can Washington state comply with its constitutional duties regarding education? (200 words or less)
I'm proud of my work to add billions of dollars in new state funding for basic education, provide free college and university tuition for all low-income students, and allow undocumented immigrant students to receive state aid.

Going forward, we must expand funding for special education in our public schools and work towards lower class sizes, with additional counselors and school nurses. We must also expand early learning to ensure every student has access to affordable pre-K education, which is crucial to long term educational success. We should extend free and reduced college tuition to more Washington families, especially middle-income families who still struggle to afford the rising cost of higher education. We should provide low-interest loans to college students, relieving families of burdensome high-interest debt.

As we face an unprecedented budget shortfall, my priority is to protect the hard-fought investments in public education we've made in recent years. School districts across the state are also struggling to adapt to new health measures and online learning programs. The COVID-19 pandemic has the potential to compound our state's existing inequalities. I am working with state leaders, teachers' unions, and parents to appropriate the funds necessary to protect and improve our education system.

Do you think Washington state should have an income tax? If yes, what is the legislative path? If not, would you pursue any tax reform? (100 words or less)
Yes. We must reform our tax system, among the most regressive in the country. I've consistently supported progressive taxation, including the capital gains tax. I enacted taxes on corporations (including Amazon) to fund free college and university tuition for all low-income students; on wealthy estates to fund the Educational Legacy Trust; on oil companies to clean up toxic sites; on big banks to fund public services, etc. We should work the votes towards an income tax. I am leading efforts to enact three progressive revenue sources for early learning and child care, public health, and expanded health care for all.

While California and Oregon have passed a clean fuels standard aiming to meet their climate goals, Washington did not, as the bill stalled out last session. Would you vote for it? If not, what is the route to meeting our climate goals? (150 words or less)
Yes! As Speaker, I worked closely with Representative Joe Fitzgibbon and got it approved by the House, but the Senate did not concur. It is essential that we greatly reduce transportation emissions, which are the biggest carbon source in our state. Next session, revenue for transportation will be considered, which must include passage of the Clean Fuel standard. We must work to electrify cars and buses to reduce transportation emissions. This is especially critical for low income communities and communities of color, which have been disproportionately exposed to pollution and are especially vulnerable to the effects of climate change. Ultimately, we must increase funding for low-carbon and low-cost transportation modes, like transit, cycling, and walking, which will not only reduce emissions but also increase mobility. A key part of meeting our climate goals is implementation of the 100% clean electricity mandate, which I helped pass the legislature in 2019.

What percentage of the state's transportation budget should be for alternatives to cars, such as transit, biking, and pedestrian infrastructure? (100 words)
To start, we should double the percentage for public transit and infrastructure for bikes and pedestrians. Less on highways, more on alternatives. As Speaker, I helped lead efforts to greatly increase funding for Metro Transit and Sound Transit 3. As a non-profit Director, I started Seattle Personal Transit (now Solid Ground) a door-to-door paratransit ACCESS program for disabled people who can't walk to a bus stop. I worked with Executive Constantine to have Sound Transit provide surplus property and "air rights" along rail stations, at little cost, for affordable housing and transit-oriented development. Going forward, we must limit highway expansion.

What should be a higher priority: electrifying personal vehicles or reducing the number of trips made in personal vehicles? Explain how to achieve your priority. (50 words).
Although we must do both, reducing our reliance on personal cars and boosting transit ridership could help more in the near-term. With the COVID crisis, tele-commuting is now commonplace, and can be made permanent in part. Transit will not only reduce emissions, but also promote walkable, higher-density, and affordable neighborhoods.
---
The Urbanist Elections Committee's Take: Vote Lascelles
Read our full endorsements post here.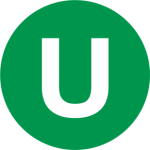 The Urbanist was founded in 2014 to examine and influence urban policies. We believe cities provide unique opportunities for addressing many of the most challenging social, environmental, and economic problems. We serve as a resource for promoting urbanism, increasing political participation, and improving the places we live. The Elections Committee consists of community volunteers and staff members of The Urbanist and is a standing body representing the political values of our organization.