The Urbanist Elections Committee invited state legislature candidates in the Seattle metropolitan region to fill out our questionnaire to participate in our endorsement process. We based our endorsement decisions on those questionnaire responses augmented by follow-up Zoom interviews. Below are Jessi Murray's responses. Murray is running in Legislative District 43, Position 2–where Former House Speaker Frank Chopp has held the seat since 1994 and is seeking re-election.
What lessons about government revenues and fiscal priorities from the wake of 2008 would you apply in responding to the Covid-19 crisis? (200 words or less)
The 2008 Financial Crisis further concentrated wealth amongst a privileged few while critical services and investments were cut, both prolonging the crisis and imposing an unfair burden on those least able to bear them. We must not fall into the austerity trap once more. Instead we need to use the COVID-19 crisis to critically assess how we can make our State both fairer and more resilient. To do that, we need to address our revenue streams. Our tax code was already problematic– the most regressive in the nation– but during COVID the over-reliance on sales tax makes a bad problem even worse. As fewer people are spending, our state budget is projected to take huge hits in revenue. Now more than ever, we need extensive tax reform as we aim to shift away from our reliance on sales and property tax and introduce new equitable and sustainable revenue streams. It is only by creating these progressive revenue streams that we can actually realistically provide the social safety nets required for recovery. We also cannot settle for a patchwork of small taxes that fund individual projects– this is the most pressing moment to actually address our tax code as a whole.

Would you vote for a bill that ends the ban on rent control in Washington? Why or Why not? (50 words or less)
Yes. Providing predictability in housing costs is critical. Whereas those paying a mortgage have clear expectations regarding future expenses, renters don't have this clarity. Everyone deserves transparency regarding future housing costs. With this comes security and the ability to live without the fear of eviction coming from an unforeseen rent increase.

What role do you see the state playing in enacting land use reform, and what should that reform prioritize? (200 words or less)
Just as Oregon preceded Washington in adopting a Growth Management Act they have preceded Washington in rezoning around transit and eliminating single-family zones. However, we should go further. The segregation of land uses is often arbitrary at best or outright racist at worst, hindering the creation of diverse communities so many of us aspire to live in. Form-based codes dictated by transit frequency should be the standard, while build by-right should supplant our current process-centric approach. Generally, we should be employing smart growth land development policies. We need to work toward a future where we have dense, climate-friendly neighborhoods that are walkable/rollable with shared green spaces. Development around transit needs to catalyze the creation of distinct, new sustainable communities. We need higher standards of sub-area planning that capture the value being created by light rail to maximize the public benefit. While station planning will remain a distinctly local affair, there should be minimum development standards regarding density, accessibility, and sustainability. Furthermore, the private landowners who see massive increases in land values should start paying their fair share. For this reason, Land Value Taxes and Tax Incremental Financing are both tools deserving further exploration.

What should be the major components of a climate package? (50 words or less)
Given vehicles emissions are the largest source of pollution they should receive the most focus. Walking, bicycle, and bus infrastructure provide the greatest returns per dollar invested while increasing accessibility for all. We also need to focus on carbon sequestration, greening our building codes, and building out green energy infrastructure.

What should be the top strategies for the state to fix the cycle of segregation, disinvestment, gentrification, and unaffordable housing in our cities? (200 words or less)
Zoning reform needs to be the first priority. However, it's imperative we recognize that this alone will not create the volume of housing necessary to relieve our current crisis or address historical inequities, particularly redlining. The transference of surplus land by Sound Transit to non-profit developers was a good start. However, the public sector needs to start taking a more active role. Internationally, they frequently purchase property in bulk around future stations, then finance transit improvements and public housing via the development of these properties, effectively capturing the increased value due to transit. These agencies deliver affordable housing at scale with little to no public subsidy. Furthermore, by the public owning the land, existing members of the community can be guaranteed a spot at the table in planning future developments. We need stronger public development authorities that can, at a minimum, land-bank and ideally develop properties. Centro de la Raza stands out as an example of the existing community benefiting and being integrated throughout the development process. Unfortunately, this remains the exception. We also need to employ strategies for community preference in affordable housing, as racial minorities and LGBTQ+ individuals are often the first to be pushed out by gentrification.

What's your roadmap to fixing educational inequities in Washington state? How can Washington state comply with its constitutional duties regarding education? (200 words or less)
Washington's education system is and has been in a serious funding crisis. For decades, it's been grossly underfunded, creating an unsustainable and inequitable public school system. Despite McCleary, our funding system remains broken. We increased property taxes, but Republicans demanded a cap on local levies and Democratic leadership caved to their demands, leading to our schools losing millions of dollars each year. There continues to be huge gaps in school funding across the board, but especially in our lower income areas, meaning our most marginalized communities are hurting the most. Additionally, a system where property taxes make up a significant portion of funding is always going to be inherently inequitable. In a state with so much wealth, our schools should be flourishing, properly funded, and prioritized by our legislatures. Instead, many of our schools can't afford essential staff like nurses, guidance counselors, and adequate Special Education staff or classroom supplies like notebooks and textbooks. We need progressive taxation now to fully fund schools, and we need to use a model similar to Massachusetts where education funding is weighted by student need. This is widely regarded as the best education funding system in the country for dealing with inequities.

Do you think Washington state should have an income tax? If yes, what is the legislative path? If not, would you pursue any tax reform? (100 words or less)
Yes. I believe that we need an income tax, but there are other taxes– namely, a capital gains tax and a wealth tax– that we can focus on introducing first that could clear the way, legally. Court challenges to particularly capital gains have the potential to overthrow the constitutionality issue with a progressive income. Beyond that, both the B&O tax and the way property taxes are assessed and capped are worth revisiting. We also can potentially get creative with land value taxes or flat income taxes with significant tax credits to make them functionally the same as progressive income taxes.

While California and Oregon have passed a clean fuels standard aiming to meet their climate goals, Washington did not, as the bill stalled out last session. Would you vote for it? If not, what is the route to meeting our climate goals? (150 words or less)
Yes, I would support a clean fuels standard. However, there are additional ways we could make progress in meeting our climate goals. One is shifting from a level of service standard to reducing vehicle miles traveled in the environmental review process. The easiest way to reduce emissions is to reduce vehicle use, and given over half of vehicle trips are less than 3 miles, there's opportunity. To do so, we need to make alternatives more competitive in terms of time and experience. Just as we have Highways of Statewide Significance, which dictate standards on major arterials, we need to similarly identify and adopt standards in critical corridors for bicycles and transit. Too often Rapid Ride and bicycle projects are diluted for local concerns or receive different prioritization depending upon jurisdiction, compromising the network. It is time the state starts enforcing a strategic transit and bike network across boundaries.

What percentage of the state's transportation budget should be for alternatives to cars, such as transit, biking, and pedestrian infrastructure? (100 words)
The operating budget needs expansion across most programs to ensure we are maximizing the use and lifespan of our existing facilities. The capital budget is where there needs to be a significant reprioritization of funding. Given COVID's impact on gas tax revenues, we may have an opportunity to scrutinize past expansion commitments. Where possible, these projects should be canceled. Next, we must identify the long-term needs of transit, biking, and pedestrian infrastructure and commit to full funding. I cannot predict what these budget percentages would be, but I can guarantee the allocation will be radically different from the status quo.

What should be a higher priority: electrifying personal vehicles or reducing the number of trips made in personal vehicles? Explain how to achieve your priority. (50 words).
Electric cars still cause congestion and crashes while consuming huge amounts of space and resources. Better land use planning while improving alternatives would significantly reduce vehicle demand and emissions. However, we need to invest in expanded charging infrastructure to decarbonize those trips that cannot be eliminated.
---
The Urbanist Elections Committee's LD43-2 Take: Vote Lascelles
Read our full endorsements here.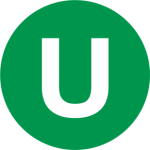 The Urbanist was founded in 2014 to examine and influence urban policies. We believe cities provide unique opportunities for addressing many of the most challenging social, environmental, and economic problems. We serve as a resource for promoting urbanism, increasing political participation, and improving the places we live. The Elections Committee consists of community volunteers and staff members of The Urbanist and is a standing body representing the political values of our organization.