The Urbanist Elections Committee based our endorsement decisions on questionnaires we wrote and invited state legislature candidates in the Seattle metropolitan region to fill out. We followed up on those questionnaire responses with Zoom interviews to answer lingering questions. Below are the responses by Liz Berry, who is running in Legislative District 36, Position 2–a seat vacated by Rep. Gael Tarleton's run for Secretary of State.
What lessons about government revenues and fiscal priorities from the wake of 2008 would you apply in responding to the Covid-19 crisis? (200 words or less)
I have experience responding to an economic crisis as Legislative Director to Congresswoman Gabby Giffords during the Great Recession. The stimulus saved jobs and created new ones while making investments in infrastructure, education, health and clean energy. What didn't work was sending billions of dollars to bailout the big banks when they used the money to enrich themselves instead of keeping the credit flowing to small businesses and families struggling with foreclosures. These are important lessons learned that must be applied to our current economic crisis. Now is NOT the time for austerity measures. A decade ago, the Legislature implemented devastating budget cuts to essential programs and services, and we are still digging out of that hole today. This is unacceptable to me as a solution to this economic emergency. We must use this momentum to make major economic changes that include: balancing our upside tax code to bring in new progressive revenue, providing healthcare for all and universal childcare, doubling the state's investment in affordable housing, and fundamentally reprioritizing transportation funding. This is a once in a lifetime opportunity to create an economy that works for all of us. This will be my top priority in the State House.

Would you vote for a bill that ends the ban on rent control in Washington? Why or Why not? (50 words or less)
Yes. The lack of affordable housing and the number of people experiencing homelessness have reached a crisis point here in Seattle and across the state. Local municipalities should have all the tools they need to end predatory rent increases that have been devastating to keeping people in their homes.
What role do you see the state playing in enacting land use reform, and what should that reform prioritize? (200 words or less)
My husband and I are proud to raise our two young kids in Uptown/Lower Queen Anne because we believe in being part of a community that is walkable, diverse and connected to transit. Land use reform must address two of the biggest challenges facing our region: climate change and affordability. Homeownership is a pathway out of poverty yet remains out of reach for too many families. I support increased affordable housing options along transit corridors, and building multi-use family homes in areas previously zoned only for single-family homes. I am proud housing advocate Rep. Nicole Macri has sole-endorsed my campaign. I look forward to working with her to push for a state-level rule change to lift cities' restrictions on denser housing options by reintroducing HB 2780 in 2021. By rezoning to permit multi-family housing we can create neighborhoods inclusive of all income-levels and address our housing crisis. Buildings are also the fastest growing source of climate pollution. We need buildings that are healthy, safe, efficient and run on clean energy. We can do this by expanding weatherization programs, setting standards for new construction and retrofitting existing buildings. We should also set vigorous climate goals to the Growth Management Act.

What should be the major components of a climate package? (50 words or less)
I will fight for the principles outlined in the Evergreen Future Campaign: we must urgently act to power our homes, cars, transit and industries with clean, affordable energy; promote clean water and healthy forests; craft solutions that deliver equitable outcomes for all communities to be healthy; and hold corporate polluters accountable.

What should be the top strategies for the state to fix the cycle of segregation, disinvestment, gentrification, and unaffordable housing in our cities? (200 words or less)
Seattle's history of redlining and disinvestment in our communities of color has driven segregation in our city, and this cycle has only been repeated with recent trends of gentrification and displacement. COVID-19 has only put a spotlight on our region's housing emergency, leaving so many people at risk of losing stable housing during this difficult time. In the short term, I support an immediate freeze on rent and mortgage payments, and a temporary moratorium on evictions. In the long term, the state is a critical partner in helping to interrupt this vicious cycle of displacement. The top strategies the state must implement include lifting the ban on rent control and enacting just-cause eviction standards statewide. And as we expand transit and light rail, we also must push for increased affordable housing options along transit corridors. I support legislation like Seattle's Community Resident Preference Policy to protect residents at higher risk of displacement. I also support legislation from last session to allow cities to implement a payroll tax for large businesses to fund affordable housing and to address homelessness. With rents and housing costs rising rapidly, the time for inaction has passed. The state must act to address this crisis.

What's your roadmap to fixing educational inequities in Washington state? How can Washington state comply with its constitutional duties regarding education? (200 words or less)
As the daughter of a special education teacher and a proud public school parent, building a world-class public education system for all of our children is paramount to me. COVID-19 has only exposed the inequalities that hinder students' ability to thrive: many of our students rely on school lunches and don't have access to computers, or the internet, at home. We cannot fix public education without addressing systemic poverty, and this must be put at the forefront of the conversation about rebuilding our education system. While the McCleary decision was one of the biggest steps for public education in our state in a century, there is more to do. I will fight to ensure that students have access to critical instructional staff, like teachers, librarians, counselors, nurses, health services staff, emotional learning educators and special education providers. I am also very focused on how to protect kids who are in vulnerable situations including foster care, homelessness and those in the juvenile justice system. The roadmap requires us to provide new progressive revenue, including income, corporate and capital gains taxes, to ensure we are able to fully invest in public education.

Do you think Washington state should have an income tax? If yes, what is the legislative path? If not, would you pursue any tax reform? (100 words or less)
Yes. Washington state has the most up-side down tax system in the country. People making the least pay over 15% of their income toward taxes, the middle class pays 10%, and the richest pay 3%. This is wrong and unsustainable. I support the tax reform work of my seatmate Rep. Noel Frame, and I believe we should use this crisis to create momentum to address it now. Similar to the work of Congresswoman Pramila Jayapal – who has endorsed me – with the Congressional Progressive Caucus, I want to build a coalition of legislators who will push to pass a progressive tax package.

While California and Oregon have passed a clean fuels standard aiming to meet their climate goals, Washington did not, as the bill stalled out last session. Would you vote for it? If not, what is the route to meeting our climate goals? (150 words or less)
Yes, we must pass a clean fuels standard to require oil refiners and importers to reduce carbon intensity 20% by 2035, and I will do everything I can do to urge the Senate to pass it. Transportation is Washington state's largest source of pollution full-stop. We must modernize our state's transportation funding systems and investments through a climate and equity lens. I support creating a dedicated revenue source for transportation by putting a price on pollution. I will work to deliver more transit options in our community while also promoting electric vehicle ownership by increasing charging stations and making them affordable to own.

What percentage of the state's transportation budget should be for alternatives to cars, such as transit, biking, and pedestrian infrastructure? (100 words)
Access to reliable transportation is one of the biggest barriers to accessing opportunity. At least half the transportation budget should invest in multimodal transportation which will require serious funding reforms. Smart investments in our transportation system are critical for our environment, increase access to opportunity, and can help our economy thrive. We must make bold investments in our infrastructure to ensure people can safely walk and bike, speed up light rail to Ballard, increase service and reliability for Metro, and transition diesel bus fleets to electric.

What should be a higher priority: electrifying personal vehicles or reducing the number of trips made in personal vehicles? Explain how to achieve your priority. (50 words).
I will be a champion for making smart investments so that people don't have to rely so heavily on personal vehicles. We must curb carbon emissions and ease traffic congestion. I am proud to raise my family in a neighborhood where it's the norm to walk, bike and use transit.
The Urbanist Elections Committee's Take: Vote Berry
Read our endorsements to see why.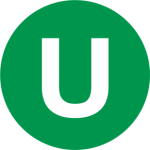 The Urbanist was founded in 2014 to examine and influence urban policies. We believe cities provide unique opportunities for addressing many of the most challenging social, environmental, and economic problems. We serve as a resource for promoting urbanism, increasing political participation, and improving the places we live. The Elections Committee consists of community volunteers and staff members of The Urbanist and is a standing body representing the political values of our organization.