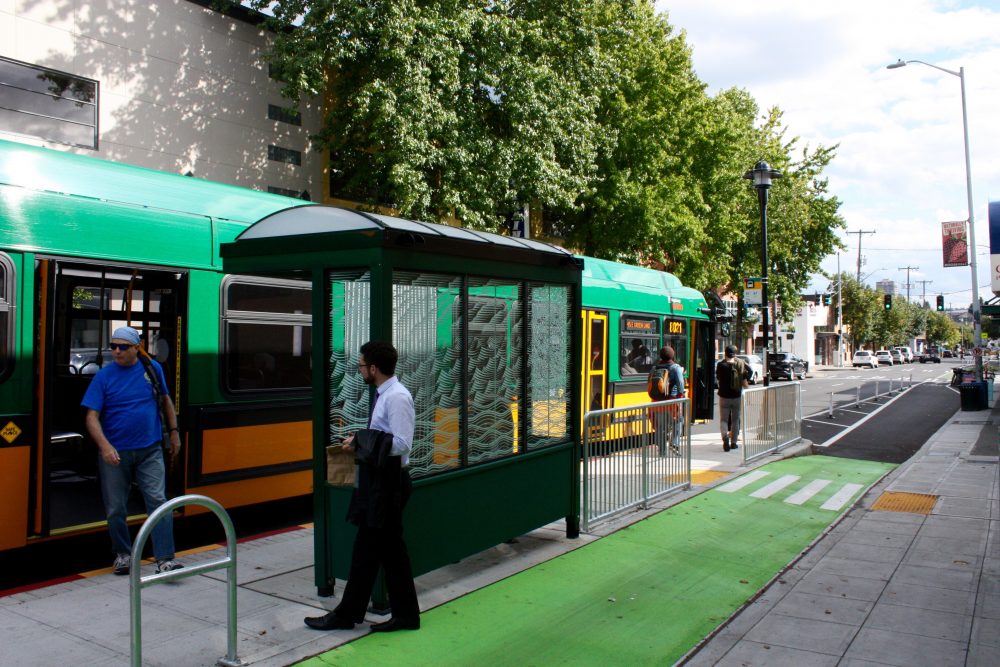 As a supplement to last year's Coronavirus Aid, Relief, and Economic Security (CARES) Act, additional federal funding has come through providing local transit agencies with $604 million more to weather pandemic shortfalls. The funding comes from the Coronavirus Response and Relief Supplemental Appropriations (CRRSAA) Act of 2021 passed by Congress in December. The act's biggest beneficiary in the region is King County Metro. Nationwide, the federal government allocated $14 billion for transit to shore up budgets for the next couple of years.
Last week, the Puget Sound Regional Council (PSRC) approved specific funding distributions for each transit agency in the four-county region (King, Pierce, Snohomish, and Kitsap Counties). The funding distributions by transit agency break down as follows:
$258,199,722 for Metro;
$179,660,964 for Sound Transit;
$50,000,000 for Washington State Ferries;
$35,417,280 for Community Transit;
$28,490,069 for Pierce Transit;
$13,998,231 for Kitsap Transit;
$8,887,014 for Everett Transit;
$2,913,242 for Pierce County Ferry; and
$2,617,679 for Seattle.
As a city, Seattle is somewhat unique in that it is eligible for funding because it purchases transit service from Metro even though it doesn't actually operate its transit service.
The methodology for allocating funding is a little complicated. Federal allocations are by Urbanized Areas (UZAs) and CRRSSA Act capped total qualifying funding at 75% of 2018 operating costs. This cap, however, does not affect how distributions by the PSRC can be made to each transit agency within a UZA. The initial federal allocation therefore meant the PSRC received UZA funding allocations as follows:
$565,953,787 for the Seattle-Tacoma-Everett UZA;
$12,303,486 for the Bremerton UZA (Kitsap County); and
$1,926,927 for the Marysville UZA (Snohomish County).
The latter two allocations meant that only funding in those counties be used on Kitsap Transit and Community Transit while the Seattle-Tacoma-Everett UZA funding could be split among multiple agencies in the four counties.
Prior to a recommendation to the PSRC's Executive Board, agency staff worked with transit agencies over the past three months to determine specific funding distributions. The agency also consulted with other groups on methodology options in response to equity concerns expressed last year as part of the CARES Act funding distributions.
"Multiple options for distribution among the transit agencies within the Seattle-Tacoma-Everett UZA were developed and reviewed by the Regional FTA Caucus and the Transportation Operators Committee (TOC)," an agency report states. "These options ranged from the established earned share methodology to options more closely aligned with the origins of the federal CRRSAA formula, with multiple hybrid options in between. While the federal legislation included a specific formula for apportioning funds to each UZA in the country, the decision as to the distribution of funds to each transit operator within a given UZA is left to local decision making."
The report goes on to state that transit agency leaders met to develop a "consensus recommendation" for funding distributions. "Six of the nine transit operators within the Seattle-Tacoma-Everett UZA offered to take a 2.5% reduction as an equity adjustment, to be distributed to the remaining three agencies — Everett Transit, Pierce Transit, and the Washington State Ferries. These three agencies had a lower total percentage of their operating costs covered by the combination of CARES and CRRSAA funds than the other agencies in the region," according to the report. "Intercity Transit and Skagit Transit — external to the region but providing commuter service to the area — both exceed this percentage calculation and are therefore recommended not to receive additional funding. Lastly, as part of the recommendation, Washington State Ferries volunteered to reduce the amount of additional funding they would have received by approximately $2 million, to be redistributed to Everett Transit and Pierce Transit."
The PSRC Executive Board approved the recommended funding distributions, which means a record of the agreement is sent back to the Federal Transit Administration (FTA). Individual transit agencies can then work with the FTA to get their funding grants for distribution.
Pierce County Councilmember Derek Young, however, voted against the funding distributions which are largely based upon how much transit service agencies can afford rather than need. He has argued that the methodology is unfair to cash poor agencies like Pierce Transit. In a tweet thread, he said that equity should be a higher consideration in allocations and distributions.
Fundamentally though, Pierce Transit cut back its service area in the last decade and funds very low levels of annual service hours. The transit agency's service levels are lower than Community Transit's and comparatively represents a small fraction to Metro and Sound Transit's service levels.
Other transit agencies in Puget Sound have benefited from direct allocations by the Federal Transit Administration as follows: $10,994,276 for Intercity Transit, $9,342,245 for Whatcom Transit Authority, and $3,785,187 for Skagit Transit.
Funding is intended to first cover payroll costs and avoid furloughs. It is also intended to provide for operations, maintenance, and emergency costs that transit agencies are incurring from the pandemic. Ultimately, the funding is fairly flexible but transit agencies seem likely to keep it focused on keeping service running and restoring it where it has been cut.

Stephen is a professional urban planner in Puget Sound with a passion for sustainable, livable, and diverse cities. He is especially interested in how policies, regulations, and programs can promote positive outcomes for communities. With stints in great cities like Bellingham and Cork, Stephen currently lives in Seattle. He primarily covers land use and transportation issues and has been with The Urbanist since 2014.