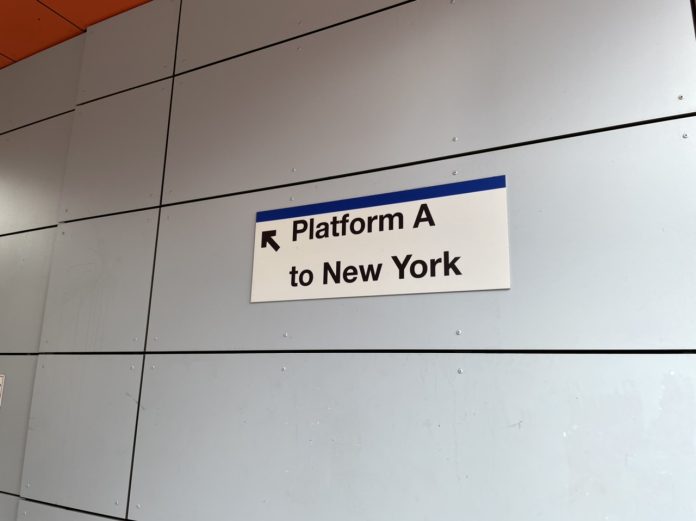 Booming cities: New York City grew by 629,000 residents over the past decade ($). The Washington Post tracked where many cities are growing spatially.
Fate of Great Highway: After a big success as a people street, San Francisco's reopening the Great Highway to car traffic ($), but advocates are pushing back.
Rezoning Gowanus: In advance of a rezone of Gowanus, Brooklyn, a racial equity report was produced.
Missing place: Many former New York City residents are experiencing loss ($).
A growing problem: A new report shows that arrests of drunk drivers in America have cratered while drunk-aided crashes have increased.
Newly designated: The United States' bike route system has grown in Southeast Washington.
It's still an emergency: The International Panel on Climate Change have issued the starkest warning yet ($).
High-speed Joe: President Joe Biden supports electric high-speed rail in California.
Aging condos: Are America's condos having a midlife crisis?
Equity and infrastructure: Why equity is critical to our future infrastructure spending?
Life savers: During the pandemic, bike lanes saved lives, a study suggests.
NYC open streets: After a pandemic test-run, Manhattan's Meatpacking District is going car-free permanently. But will New York City's open streets survive ($)?
Bike lanes just are: A study suggests that bike lanes do not lead to displacement and gentrification.
Pike Pine Renaissance: What's happening with the Pike Pine Renaissance in Capitol Hill?
New BIA: 15th Ave E businesses in Capitol Hill may move forward with a business improvement area.
So Republican: San Diego's former YIMBYish Republican mayor has abandoned those views as he runs for governor in the recall.
Operational changes: Bird is now slowing down e-scooters in high-pedestrian areas.
Strong Towns take: How should you pick your next bike lane battle?
Vaccination requirements: Should Seattle require vaccination to dine at restaurants and bars?
Water crisis: With drought affecting the Colorado River, the federal government is cutting water allocations to some states.
A flawed bill: The United States Senate has passed the very flawed infrastructure bill.
Tax to house: Thurston County may adopt a new tax to pay for more permanent supportive housing.
Permanent increase: The Biden administration has made permanent an increase in food stamps ($).
Slow to dole out: Rent relief to King County tenants is going slower than many would like.
Landmark and buy: Residents of Capitol Hill's La Quinta apartments won landmarks protections and now have a chance to buy the building.
Employer vaccination mandates: Washington, King County, and Seattle have issued Covid vaccine mandates for their employees.
New NYC transit ballgame: Port Authority staff are dishing on LaGuardia AirTrain plan in the wake of New York Governor Andrew Cuomo's resignation. But what should New York's next governor do about the MTA and what is the path for congestion pricing in New York City ($)?
AV's promise: Charles Marohn argues that automated vehicles will make streets worse.
Luring riders back: What does Amtrak need to do to lure riders back?
Extreme heat deaths: We don't know how many people die from extreme heat events, but why is that?
Map of the Week: How does racial changes breakdown in American cities ($)?

Stephen is a professional urban planner in Puget Sound with a passion for sustainable, livable, and diverse cities. He is especially interested in how policies, regulations, and programs can promote positive outcomes for communities. With stints in great cities like Bellingham and Cork, Stephen currently lives in Seattle. He primarily covers land use and transportation issues and has been with The Urbanist since 2014.