The Urbanist's monthly meetup is November 9th at 6:15pm.
Crystal Fincher is a political consultant and host of the acclaimed podcast Hacks & Wonks, which is also broadcast on KVRU. Hacks & Wonks is Seattle's premiere podcast for political analysis and commentary, and we are thrilled to have Fincher help us break down election results in November.
Whether we're reveling in our success or licking our wounds, Fincher will offer some sage advice for future elections and where the Seattle region goes from here. Some early indications are that Seattle progressives are in trouble if a recent NPI poll are on the mark, but as the old adage goes: the only poll that really counts is the election. Plus, progressives have plenty of opportunities outside of Seattle. Don't miss your chance to weigh in; vote by November 2nd. Here are The Urbanist's endorsements.
Fincher Consulting does much of its work in South King County so we'll be sure to discuss key races countywide. She has been active in the Political Consultants of Color Coalition, which is pressuring State Democratic leaders to hire more people of color to run campaigns and recruit more candidates of color (read more on that here).
The Zoom call opens at 6:15pm and Crystal's talk and QnA will start at 6:30pm. Facebook link here. Watch the video of Fincher's talk here or above.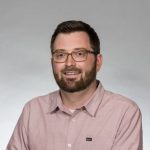 Doug Trumm is publisher of The Urbanist. An Urbanist writer since 2015, he dreams of pedestrianizing streets, blanketing the city in bus lanes, and unleashing a mass timber building spree to end the affordable housing shortage and avert our coming climate catastrophe. He graduated from the Evans School of Public Policy and Governance at the University of Washington in 2019. He lives in East Fremont and loves to explore the city on his bike.