In this preview of The Urbanist's forthcoming podcast, Natalie Argerious discusses the missing middle housing bill, HB 1782, which just might make it across the finish line during this legislative session. She shares a bit on where the bill is at now, why lawmakers really should pass the legislation this session (hint — Washingtonians want them to), and lastly why the topic of missing middle housing hits so close to home for her.
To learn more about the missing middle housing bill, check out articles The Urbanist has published on the topic.
In our first article, we discussed initial plans for the HB 1782 and went into depth on the provisions it included at that time. We also wrote another article addressing competing missing middle housing bills that the state legislature also reviewed this session.
HB 1782 changed considered before advancing forward in the legislative process; this article discusses those changes. Finally, we wrote about opinions expressed by Seattle lawmakers on the bill, and how The Seattle Times editorial board has played a familiar role as curmudgeonly housing opponents beating the drum against change and hiding behind process complaints and faux progressivism. As mentioned in the podcast, now is the time to ask your lawmakers to act in support of missing middle housing. Sign our #Homes4WA petition today!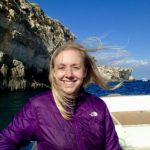 Natalie Bicknell Argerious (she/her) is a reporter and podcast host at The Urbanist. She previously served as managing editor. A passionate urban explorer since childhood, she loves learning how to make cities more inclusive, vibrant, and environmentally resilient. You can often find her wandering around Seattle's Central District and Capitol Hill with her dogs and cat. Email her at natalie [at] theurbanist [dot] org.