The Urbanist is one of my go-to sources, and if you're reading this, I imagine it might be one of your favorites, too! Isn't it refreshing to read the work of local journalists who understand the benefits of housing everyone, enabling people to live near where they work, and providing safe and reliable modes of transportation aside from cars? What is most engaging about The Urbanist is the sense of possibility of what cities like Seattle, Everett and Kent can be. The Urbanist provides valuable coverage of transportation, housing, land use and politics that challenges us all to re-imagine what our cities can become and, perhaps most importantly, they inform the public about how we can take action to help achieve that vision.
I can always count on The Urbanist to cover the issues I care about earlier than most other outlets and with more detail, helping folks to identify how and where engagement can make a difference, and how people can engage in shaping their communities. They understand what data and research tell us about how we can design our communities to benefit more people; and have been instrumental in holding our elected officials and institutions accountable to that goal. The journalists at The Urbanist demonstrate their hope for our cities by asking the right questions and making ideas, policy and advocacy accessible.
Simply put, The Urbanist makes Seattle and Washington better. Let's show them the support they deserve. I'm proud to chip in for The Urbanist's essential reporting, and I hope you will, too.
Become a monthly donor during The Urbanist's Spring Subscriber Drive or give a one-time gift. Bonus points, help us save on processing fees: You can send a check in the mail: PO Box 31196 Seattle WA 91803. Thanks for helping The Urbanist grow, pay our reporters, and cover more stories! Fill out the form below to give.
Subscribe to The Urbanist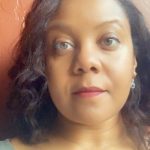 Crystal Fincher is a political consultant and the Principal of Fincher Consulting, a full service political consulting firm that has helped local, legislative and statewide candidate campaigns, levies, and initiatives win on the west coast. Crystal's background in economic development and civic policy has informed her political career. She has served on the boards of the Kent Youth and Family Services and Tabor 100, as a Deputy on the Washington Roundtable, and on the City of Kent Land Use & Planning Board as the first African-American and youngest member in its history. Crystal also hosts the acclaimed Hacks & Wonks podcast, which is broadcast on KVRU and KODX FM.