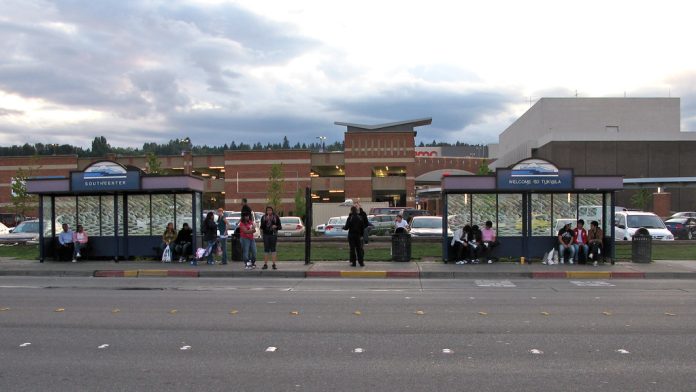 Ballot initiative would put the South King County city on par with Seattle and SeaTac
Seeking to address regional gaps in the minimum wage, a coalition of organizations – including the Transit Riders Union, Puget Sound Sage, ReWA, and local labor unions – is gathering signatures to put an initiative on the ballot in November that would raise the minimum wage in Tukwila.
Currently, Tukwila's minimum wage is set at the statewide rate of $14.49. If passed, the measure would eventually raise that rate equal to the neighboring city of SeaTac – which is currently $17.54 – and then provide for annual cost of living increases. The rate would be phased in differently depending on the size of the employer: companies over 500 employees would be required to pay the rate by 2023, while medium-sized companies would be phased in by 2025. Companies with fewer than 15 employees and less than $2 million in annual revenue would be exempt.
SeaTac passed the state's first minimum wage over $15 via a ballot initiative in 2013. The Seattle city council followed suit by passing a phased-in increase of the city's minimum wage in 2014.
Campaign leader Katie Wilson, general secretary of the Transit Riders Union, says the timing is right and that her organization and the coalition have been working since the middle of last year to reach out to workers and businesses to craft a bill that benefits the most employees and has the best chance of passing.
"There are lots of people who are still making the statewide minimum wage and finding it really hard to afford things," Wilson said. "And we're in a period where lots of people are getting rent increase notices from their landlords. And of course the prices of everything are going up. And so it just really seemed like the right time to do this campaign."
Wilson estimates that some 45,000 people work in Tukwila, but only about 20,000 people live there. Of the 11,000 registered votes, Wilson estimated they'll need about 3,000 signatures to safely meet the 15% requirement of voters in the previous election to get on the ballot. Those signatures need to be turned in by mid-June, she said.
In addition to helping support the transit-riding population in South King County, the Transit Riders Union is looking to standardize the minimum wage across the county in order to decrease the long commute times some workers face seeking out adequate wages. It's part of the Transit Rider's Union's efforts to move beyond public transportation issues into advocacy on housing, renter's rights, homelessness, and increased taxes on the wealthy.
Gentrification and displacement are also concerns, and Wilson notes that Tukwila is a very diverse, somewhat affordable city. "About half of households speak a language other than English at home. And over 60% of the population is renters."
Crystal Fincher, a political consultant who closely watches campaigns in South King County, applauded the decision to seek a minimum wage increase via ballot measure. "It's absolutely the type of population where you can actually engage with a large percentage of the voters directly and have conversations with a large percentage of voters. I think it was really smart."
Fincher notes that the usual opponents – large corporations – will mount an expensive opposition campaign in November if it succeeds in getting on the ballot. But they may have an uphill battle, Fincher thinks."Whether it's Amazon or Starbucks, they'll claim once again for the 17th time that any raise in the minimum wage is going to kill the economy and drive employers away. Well, this is a situation where their neighbors [in Seattle and SeaTac] are doing just fine and those places are actually thriving with a higher minimum wage," she said.
Among the partners in the campaign is the Washington Community Action Network. "Their canvassing team is doing some door knocking and signature gathering for us," Wilson said.
Allen Thompson, who's retired and has lived in Tukwila since 2014, is volunteering for the campaign by knocking on doors and volunteering at signature gathering tables. A longtime volunteer for Seattle progressive campaigns such as fighting the recall of council member Kshama Sawant, he's grateful for a campaign closer to home.
"It's been so nice to talk to my neighbors," Thompson said. "Really close to where I live, the support has been overwhelming. And this area is mostly single family houses. You'd think that there might be less support from people who are somewhat better off, but no, there was a lot. I got like 25 signatures the other day."
Wilson says she's optimistic about the measure's chances, both in terms of signatures and votes in November. In addition, five out of seven Tukwila city council members,11th legislative district reps Steve Berquist and David Hackney, as well as 9th District Congressional Rep Adam Smith and his opponent Stephanie Gallardo all back the measure.
"It's time to really right-size the deal for workers who've been shafter for too long," said Fincher. "There's no more valuable asset to your business than your employees, and if they are working hard, and you're reaping profits, you shouldn't leave them in poverty, you shouldn't leave them unavailable to afford basic necessities."
Thompson has calculated what the impact a $3 per hour raise could make for a typical worker. "For someone working full time, during a month that's a little over $500," he said. "That's enough to make a real difference. Maybe they can get by with one housemate instead of two. It's gotta help. And it's money they deserve."
Find out more at the campaign's website or from 1 to 3 pm each Saturday at the campaign's table outside the Tukwila Sullivan Community Center at 14350 Tukwila International Blvd.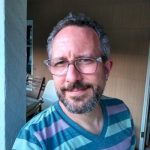 Andrew Engelson is an award-winning freelance journalist and editor with over 20 years of experience. Most recently serving as News Director/Deputy Assistant at the South Seattle Emerald, Andrew was also the founder and editor of Cascadia Magazine. His journalism, essays, and writing have appeared in the South Seattle Emerald, The Stranger, Crosscut, Real Change, Seattle Weekly, the Seattle Post-Intelligencer, the Seattle Times, Washington Trails, and many other publications. He's passionate about narrative journalism on a range of topics, including the environment, climate change, social justice, arts, culture, and science. He's the winner of several first place awards from the Western Washington Chapter of the Society of Professional Journalists.