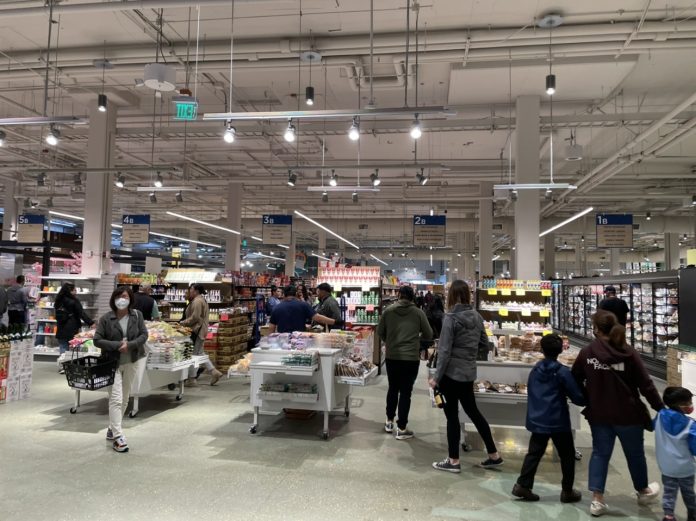 Out of touch: A study shows that transit governing boards do not reflect the riders that they serve (hello, Sound Transit).
Co-living banned: In Oklahoma city, co-living rentals have been banned.
Better bus streets: Chicago is pursuing a better streets for buses program.
Rebounding ridership: Houston's transit ridership has seen a big rebound.
What about walkability scores?: Walkability scores only tell part of the story.
People mover connection: San Diego is proposing a people mover for its main airport.
Reforming statewide zoning: Maine has passed a big statewide zoning reform bill.
Clogged up: How does climate change stress sewer systems in King County?
Setting a strategy: Fresno's mayor has released a new housing strategy for the city.
Lithium problems: Why should lithium mining for battery electric vehicles be a last resort?
Community preference: Seattle's first "community preference" homes have landed in the Central District.
Incentivizing e-bikes: Massachusetts is developing an e-bike incentive program.
Deep cuts needed: The United States could cut transportation carbon emissions 34% by 2030 according to a report.
Retreating from reform: Miami has changed course and reinstituted minimum parking mandates.
Say what?: A European boss of Ford wants to push people to walk or bike instead of driving.
Better building codes: Washington's commercial building codes have been updated to require all-electric heating.
Minneapolis: Rents in Minneapolis appear to have been dropping due to zoning reforms, but the city's zoning reforms have just hit a snag.
Green tech: How can the rollout of small nuclear power plants be sped up?
Color helps: Colorful asphalt intersections actually can reduce collisions.
Cheaper fares: Dublin has cut public transportation fares by 20%.
Better Naito: Portland's Naito Parkway bike lanes and paths look amazing.
Rebridging the Columbia: What's the latest with the I-5 Columbia River Crossing replacement and expansion project?
Sticks, not carrots: A study suggests that most incentives for electric vehicles in Massachusetts have no impact.
CID concerns: Chinatown-International District leaders have been critical of Link expansions alternatives in the neighborhood.
Rare and expensive: Why are condos so rare and expensive in Seattle?
Freeways kill: Why do about 20% of pedestrian deaths happen on freeways?
IZ comes to Denver: Denver has adopted an inclusionary zoning program that looks a lot like Seattle's.
Cycling as climate solution: A study suggests that cycling is 10 times more important than electric cars for reaching net zero emissions.
Rich cityhood movement: Wealthy neighborhoods in Atlanta had sought to become their own cities but were defeated.
Aspirational for now: King County's regional homelessness authority's budget is more aspirational than reality right now.
Cheap ridehail is dead: The decade of cheap Uber and Lyft rides is over as the companies pivot to trying to become profitable.
Ending loud exhaust: California is targeting loud exhaust systems in cars with sound-activated camera enforcement.
Dangerous tech: Semi-autonomous vehicles hit people cycling in 33% of test runs ($).

Stephen is a professional urban planner in Puget Sound with a passion for sustainable, livable, and diverse cities. He is especially interested in how policies, regulations, and programs can promote positive outcomes for communities. With stints in great cities like Bellingham and Cork, Stephen currently lives in Seattle. He primarily covers land use and transportation issues and has been with The Urbanist since 2014.