Initiative 135 has taken a step closer to putting social housing on the ballot. House Our Neighbors, the campaign behind the effort, says they turned in 7,543 signatures on Thursday. They expect their submissions to put them over the top, with King County Elections needing to accept 5,033 of them as valid to close the gap in their threshold to qualify.
Anchored by the homelessness-focused newspaper and advocacy organization Real Change, the House Our Neighbors (HON) coalition formed in response to Compassion Seattle, which, among other things, sought to codify sweeps (shorthand for homeless encampment removals) into the city charter. The coalition succeeded in winning a legal challenge that blocked the poorly crafted charter amendment from appearing on the ballot last year. Buoyed by their success, HON didn't just want to block rival policy efforts, they also want to present their own policy vision, and they arrived at I-135, a ballot measure that establishes a public developer to build social housing in Seattle, as detailed in The Urbanist's primer. The Urbanist Elections Committee (on which I serve) endorsed I-135 last month.
The dueling campaigns have underscored the fissures in Seattle politics around the issues of housing and homelessness.
While a judge did block Compassion Seattle from appearing on the ballot, Mayor Bruce Harrell endorsed the effort and has said he intends to implement the plan. Harrell hired Compassion Seattle mastermind Tim Burgess, who served with Harrell on the Seattle City Council for many years, as his "director of strategic initiatives," a senior cabinet-level official. Compassion Seattle promised to build 2,000 emergency housing units in one year with no new taxes. Mayor Harrell reaffirmed that pledge, but appears to be a little behind based on his own housing dashboard reporting.
Successful or not, Compassion Seattle did effectively define the centrist approach to homelessness, at least in this particular moment in time. With I-135, HON is seeking to provide a progressive alternative that addresses the fundamental issues underlying the housing crisis.
Bound by the single-issue limitations of citizen-led ballot measures, I-135 does not authorize new taxes either, but unlike Compassion Seattle it does direct City Council to seek new progressive revenue in order to ramp up production once the public developer is in place. The hope is that a social housing developer, once properly funded, could produce a lot more lower-income and middle-income housing that would be permanently affordable, ultimately providing a long-term fix to address longstanding lack of housing affordability in Seattle. That said, some affordable housing developers have not been convinced by this approach and the Housing Development Consortium, which represents them, came out against I-135.
Real Change Advocacy Director and HON Co-chair Tiffani McCoy was the first to point out I-135 was just one piece of the puzzle.
"We need to have wholesale change in order for social housing to be successful," McCoy said in an interview. "Just the initiative alone isn't going to get us to our vision. We have to change zoning and address redlining and get some more progressive revenue. As you know at The Urbanist, there's a whole slew of policies that need to go effect to truly make this city affordable."
McCoy stressed running a grassroots ballot campaign had been a learning experience and they hoped their efforts would help demystify the process for future progressive campaigns. For campaigns that come up a little short on their first submission, when exactly the window is open to gather more signatures to close the gap is hard to anticipate, with such details not laid out clearly in statute or on the King County Elections website.
The requirement that ballot campaigns gather paper signatures in person also adds an extra hurdle, especially amidst a still lingering pandemic. McCoy pointed out that irony that the system allows voters to retract their ballot signatures by emailing King County Elections an image showing their signature, but no such electronic mechanism exists for signing on to the measure.
The magic number for Seattle ballot measures this cycle is 26,520 valid signatures. House Our Neighbors turned in nearly 30,000 signatures in June, but came up short as rejected signatures knocked them below the threshold to 21,487 valid ones, leaving the 5,033 gap. King County Elections is responsible for verifying ballot signatures to confirm addresses are correct and signatures match those on voter registration files. The agency estimates campaigns typically lose about 20% of their signatures during their verification process, which is why their advice is to turn in 20% to 30% extra.
I-135 wasn't able to get a cushion that large, and lost about 28% of their initial submissions, which is why their 20-day window to close the gap came into play.
Believing they had a grace period while election officials processed their submissions, House Our Neighbors spent the weekend aiming to gather another 1,000 signatures, hoping to approach their 10,000-signature goal in their second submission window. Doing so would have left no doubt, they said, even if the rejection rate is very high. However, the City Clerk informed them on Monday that no such grace period exists on the second 20-day window like it did for the initial submission.
"More than one thousand Seattle voters, including 250 who signed before the expiration but didn't get them to us before the appointment, took time over the past few days, to sign their names on a petition they believed would lead to increased permanently affordable housing in Seattle," House Our Neighbors said in a press release. "These voices and their signatures and are now at risk of not being counted due to a deeply unnavigable process."
Even so, House Our Neighbors has a 50% cushion that they expect to be durable and qualify them. McCoy said HON has vetted the signatures they've submitted seeking to weed out the ones that had clear issues. They also have a batch of signatures gathered before the 20-day window officially opened that they believe will likely qualify, too, pushing their total to 9,500. Those signatures have continued to count thus far.
Basically the rule of thumb appears to be to never stop gathering signatures in case they end up counting. HON turned in their first batch of nearly 30,000 signatures on June 22, but didn't certify their final count with the City Clerk until a week later as they went back and forth about why the official number was lower than their internal tally. They later learned they could have continued collecting signatures during this time, McCoy said.
While HON thinks they're likely to qualify, the lengthy process around verification and getting their 20-day window to resubmit has pushed I-135 past the August 2nd deadline to get added to the November ballot, as was their initial plan. Instead, it's looking likely I-135 will be on a February ballot, at least if the batch of signatures they turned in was sufficient.
"We could have been collecting at Pride weekend," McCoy said. "We could have for sure got this on the November ballot if it had just been a bit clearer and forthright knowledge given to us."
If they come up short of the threshold in the latest count, the campaign would need to go back to square one and collect signatures all over again. If they do qualify, the lower turnout of a special election may add headwinds to passage over a higher turnout midterm general election, McCoy said. Nonetheless, the campaign remains optimistic.
"We are not deterred by being on a later ballot," HON said in a July 22 statement. "We cannot continue relying on the private housing market to meet our housing needs. Each year that goes by where the City of Seattle is not proposing radical solutions to our affordable housing needs, rent continues to rise, more of our neighbors are pushed into homelessness, Black and Brown communities are displaced, and low wage workers are priced out of the city."
"Social housing is the missing piece to truly meet our affordable housing needs at scale," HON continued. "We have heard story after story from renters this summer and want to deliver on our goal to create a city that everyone can afford to live in. "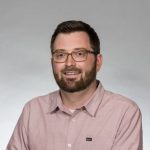 Doug Trumm is publisher of The Urbanist. An Urbanist writer since 2015, he dreams of pedestrianizing streets, blanketing the city in bus lanes, and unleashing a mass timber building spree to end the affordable housing shortage and avert our coming climate catastrophe. He graduated from the Evans School of Public Policy and Governance at the University of Washington in 2019. He lives in East Fremont and loves to explore the city on his bike.