We are excited to announce that The Urbanist is hiring. We're seeking a full-time managing editor to oversee our publication's production team. The Managing Editor will guide our coverage and uphold our standards for journalism. The Urbanist is an influential Seattle-based publication popular with policymakers and advocates, and this is a unique opportunity to influence the policy debate, with victories often rippling around the region and even the nation.
A salaried full-time work-from-home position, the Managing Editor would report to The Urbanist's executive director and work with our talented team of freelancers and volunteers. The starting salary range is $45,000 to $55,000 depending on qualification, with limited benefits including three weeks paid vacation. We aim to increase pay and benefits as funding allows and are eager to find a candidate who is in a position to join us on the ground floor and help us grow our organization and this role into one compensated at a more competitive level.
The Managing Editor's primary responsibility will be to edit articles before they are published on our site and help identify and develop stories for our team of writers to cover. Secondary responsibilities include attending press events occasionally and assisting the executive director on fundraising activities. As time allows, the managing editor can also pursue their own writing and reporting for our publication.
The Urbanist's ability to make this hiring is thanks to the incredible support from our subscribers and donors. Readers, if you'd like to build on this momentum, please consider subscribing or making a donation today.
Those interested in the position should apply by April 15 with a resume, cover letter, and a portfolio of relevant work (can be brief) emailed to jobs [at] theurbanist.org. Applicants must be committed to The Urbanist's mission and our racial equity and social justice principles. We encourage people of all backgrounds to apply.
Check out the Managing Editor job listing for more details. And feel free to reach out with questions.
Responsibilities:
Edit articles before publication to maintain our house style and quality standards.
Identify important stories to cover to meet our mission and goals in concert with the executive director.
Map out the schedule for publishing articles and hold writers to deadlines.
Recruit and mobilize freelancers and volunteer contributors.
Coach writers in journalism basics and our adaptation of Associated Press Style.
Attend the occasional press conference.
Write stories or editorials as time allows.
Aid in occasional fundraising activities in partnership with the executive director.
Track publishing stats to report to executive director and board.
Requirements:
Strong writing and editing skills.
Skilled communicator and volunteer manager.
Familiarity with urbanism and our core coverage areas of transportation and housing policy, particularly in context of the Puget Sound region.
Commitment to our racial equity and social justice goals.
Preferences
Good at managing deadlines.
Ability to take initiative and work independently.
Compensation: The Urbanist is in the middle of a growth phase from an entirely volunteer-run organization to one with paid, full-time staff. While we are committed to working towards increasing and adding competitive health benefits, our revenue does not currently support that level of compensation. This position is therefore listed between $45,000 and $55,000. Health, dental, and retirement benefits are not included. Three weeks of paid time off is provided.
We recognize that the compensation package means this position is not accessible to every qualified applicant. We are a fast-growing organization and are eager to find a candidate who is able to join us on the ground floor and help us grow our organization and this role into one compensated at a more competitive level.
The Urbanist is committed to hiring and advancing personnel from traditionally underrepresented communities with an explicit regard to Black people, Indigenous people, people of color, immigrants, LGBTQIA people, and disabled people.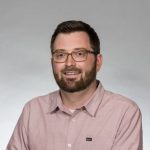 Doug Trumm is the executive director of The Urbanist. An Urbanist writer since 2015, he dreams of pedestrianizing streets, blanketing the city in bus lanes, and unleashing a mass timber building spree to end the affordable housing shortage and avert our coming climate catastrophe. He graduated from the Evans School of Public Policy and Governance at the University of Washington. He lives in East Fremont and loves to explore the city on his bike.