The Urbanist is excited to host Ray Delahanty of CityNerd for a bike ride and meetup in South Seattle on Saturday, September 16. Join us for a refreshing bike ride on Lake Washington Boulevard and meetup at Machine House Brewery in Columbia City. Whether you're a cycling enthusiast or simply love geeking out about all things city, this event is perfect for you.
This is a homecoming for Delahanty who grew up in Seattle before moving to Portland to launch his urban planning career. He now lives in Albuquerque. In 2021, Ray took what turned out to be a permanent sabbatical from urban planning to launch the CityNerd YouTube channel. That channel has now grown to nearly 200,000 subscribers. It's a great follow with weekly videos tackling issues like housing affordability, urban design, walkability, and the good and bad of stadium districts, from parking craters to dense mixed-use commercial districts.
Delahanty has a knack for breaking down compex issues in a fun and easily understandable way while mixing in some wry humor along the way. Our bike ride and meetup is a great chance to live an IRL version of a CityNerd video.
Hop on your bike and explore beautiful Lake Washington Boulevard (on a segment that is car-free for an open street weekend event) then ride (~15 minutes) or walk (~30 minutes) to renowned Machine House Brewery's Rainier location. Don't miss out on this exciting opportunity to meet one of the biggest urbanist names on YouTube. Mark your calendars now!
The bike ride will start at Mount Baker Beach at 11am and proceed along a car-free segment of Lake Washington Boulevard toward Seward Park. The meetup at Machine House will start at 1pm and go to 2:30pm.
Update: The Machine House meetup is sold out since the venue has limited capacity. However, tickets are still available to join us for the bike ride. Even if you don't bike, you're welcome to hang out at Mount Baker Beach before the 11am ride or at Seward Park after the bike riders arrive (around noon).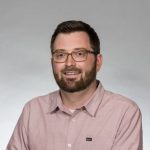 Doug Trumm is publisher of The Urbanist. An Urbanist writer since 2015, he dreams of pedestrianizing streets, blanketing the city in bus lanes, and unleashing a mass timber building spree to end the affordable housing shortage and avert our coming climate catastrophe. He graduated from the Evans School of Public Policy and Governance at the University of Washington in 2019. He lives in East Fremont and loves to explore the city on his bike.