King County pledged $120,000 to help support the YouthCare's James W Ray Orion Center.
The shelter helps homeless youth in Seattle and is located off Denny Way, between Capitol Hill and South Lake Union. The shelter has been facing a budget shortfall for some time and is still well short of the funding it needs to remain open next year.

Melinda Giovengo, YouthCare's executive director, notes that the tentative closure date is February 1, 2014. You can make a donation here.
Further notes from the website:
– YouthCare helps over 400 homeless youth per month
– the program makes over 8,000 contacts per year with youth on the street
– the program's partners increased capacity for King County homeless youth by more than 20 beds in 2013
Find out more and see how you can help here. Or see coverage from The Stranger here.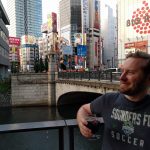 Owen is a solutions engineer for a software company. He has an amateur interest in urban policy, focusing on housing. His primary mode is a bicycle but isn't ashamed of riding down the hill and taking the bus back up. Feel free to tweet at him: @pickovven.