Generally speaking, Seattle is bounded on the east and west by Lake Washington and Puget Sound, respectively.

The northern boundary is relatively straight and runs along 145th street. The southern border is less straight and abuts the Tukwila incorporated zone. It extends to about 102nd street but is sometimes further north and sometimes further south.
According to Wikipedia, the area of Seattle is 142.5 square miles but only 83.87 of those square miles are on land.  Here's a nice graphical representation of the city's boundaries, courtesy of Seattle's City Neighborhood Council:
These boundaries are important for understanding the laws that apply to development and consequently affect housing quality and cost.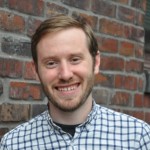 Owen does servicing and consulting for a software company to pay the bills. He has an amateur interest in urban policy, focusing on housing. His primary mode is a bicycle but isn't ashamed of riding down the hill and taking the bus back up. Feel free to tweet at him: @pickovven.