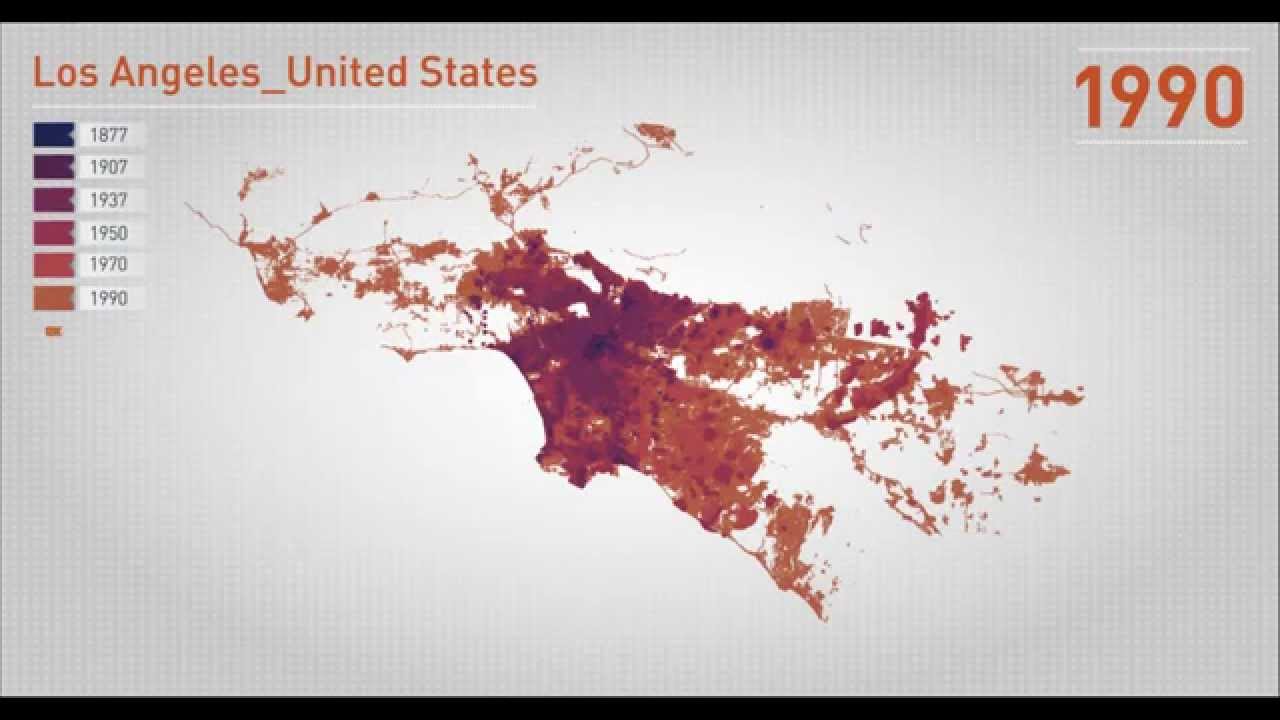 Los Angeles by NYU STERN URBANIZATION PROJECT on YouTube.
New York University Stern has studied 30 global cities and their urbanization patterns. So far the college has posted three videos on YouTube showing the rapid sprawl of Paris, Los Angeles, and São Paulo. I'd be curious to see what the sprawling pattern looks like for our very own Seattle.

Stephen is a professional urban planner in Puget Sound with a passion for sustainable, livable, and diverse cities. He is especially interested in how policies, regulations, and programs can promote positive outcomes for communities. With stints in great cities like Bellingham and Cork, Stephen currently lives in Seattle. He primarily covers land use and transportation issues and has been with The Urbanist since 2014.