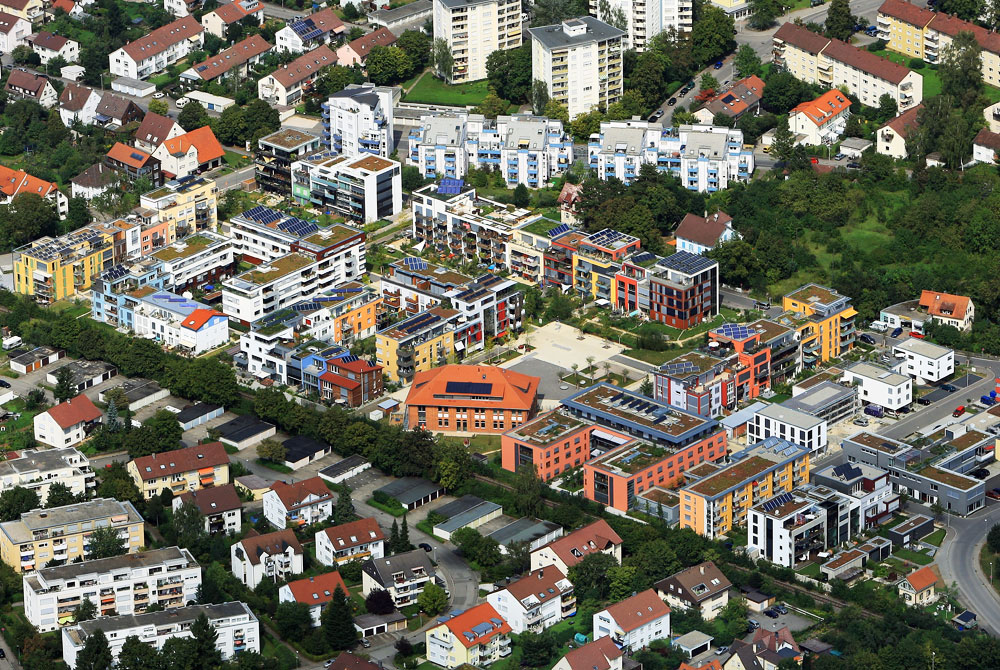 Editor's Note: This is Part 2 of a series on Baugruppen, private owners collaboratively building affordable multifamily projects. Read Part 1 or check out the series.
For this installment of the Baugruppen: Badaβ Concepts series, I'll be highlighting a few policies cities have enacted to allow this 'self-organized collaborative building' thing to grow well. And I do mean well, with tens of thousands of completed units in these cities in just over a decade. As I'd like to see this kind of innovation Stateside, I felt the policy overview a good starting point.
Freiburg, Tuebingen, Hamburg and Berlin are baugruppen hot beds that have shaped and promoted this development on an extensive level. There are others (Karlsruhe, Stuttgart, Leipzig, Muenchen) and the concept is moving into other countries including Austria, France and the UK. These jurisdictions have given a phenomenal amount of support, as they see the obvious benefits–to owners, certainly–but also to the greater community, and have worked diligently to get these built. Proactive governmental agencies can seem rare, but these ones are allowing a truly fundamental shift in the way communities are made (not just buildings!), and we should be copying them where we can.
Tuebingen (BaWu)
With a 'people over profits' mentality, Tuebingen's BG model represents a higher plane of thinking and results in a quality of sustainable urbanism very difficult to come by in developer-driven models. By the mid-90s, Tuebingen was beyond affordable for many residents. Even with a high level of density, housing prices were high and land was scarce (Seattle!). In an effort to adjust this, the City purchased brownfields vacated by NATO in the southern part of town, determined legal limits, and engaged in actual urban planning (gasp!).
Competitions were then initiated, with individual lots being sold to the BG with the best concept (unfathomable!). Cars were kept at the periphery of development, as in Freiburg's Vauban. Zoning laws were bypassed. Instead, BGs were required to allocate the ground floor for non-residential use, and set development to the block periphery with large areas set aside for semi-private courtyards. According to resident Fabian Betz's slideshow (pdf) Tuebingen's BGs resulted in costs 10-20% lower over typical developer models, with higher levels of diversity and ownership amongst younger families.
The City believes it has gotten an excellent cultural and social return for its investment, and the neighborhoods are certainly rather attractive. There is a vitality and neighborhood identity in a region where, historically, other ventures could not provide (large, banal developments). Yes, the process took longer, but the results are phenomenal. There is diversity, a high quality of life, and nearly 150 completed buildings ranging from inexpensive duplexes to wacky, large apartments. For more on the Tuebingen story, check out planen–bauen–leben Baugemeinschaften in Tübingen (pdf, German). Two projects here I'm rather drawn to are Kristall, a duplex over workshop, and Prisma, a $240/sf, 11-unit concrete and glass building.
Vauban/Freiburg (BaWu)
I've written ad nauseum on my old blog and on twitter about the BGs in Freiburg's uber ecodistrict, Vauban. Like Tuebingen, Vauban's baugruppen scene started to initialize when NATO vacated an existing base. The city purchased the land, and then proceeded to work with a self-organized citizen's group, Forum Vauban, to design, plan and implement one of the best model ecodistricts I've ever seen. Thus, I was rather pleased to discover Joseph Little's paper, Lessons from Freiburg on Creating a Sustainable Urban Community (pdf) which has some great insights on Freiburg's wonderful experiment.
What Little highlights, and I believe to be of the greatest consequence, is that Freiburg's city council made a conscience decision that developmental rights in Vauban would be preferentially given to baugruppen over developers. Joseph correctly points out this leads to a great question 'what is the best use of this land?' The city and working group felt that prioritizing affordability (through collaboratively-built projects), would make it attractive and feasible financially for families to live there rather than suburbs.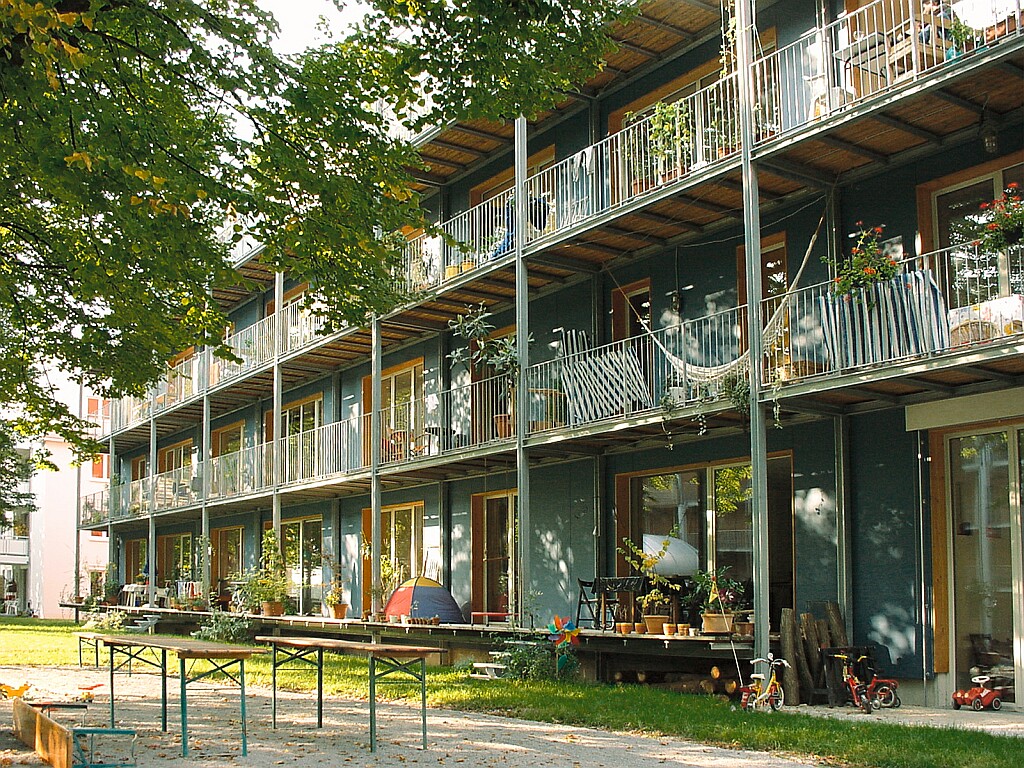 When Vauban lots were put up for sale and multiple parties expressed interest, bidding wars were skipped for other factors: most diverse scheme, most ecologically sound, etc. Mind, blown! What an incredibly innovative and equitable method to build a city! Freiburg's city council even provided facilitators to help a baugruppe procure legal and financial representation for their project. To date, Vauban features several completed BGs–along with a self-organized student housing co-op (where several of my friends lived when I worked in Freiburg).
Vauban's first BG demonstration project was Genova, formed by a number of the participants in the Forum Vauban process. Other projects include a variety of incredible multifamily projects, including the first Passivhaus Baugruppe. Dubbed 'bauen + wohnen' and completed in '99, it preceded a number of innovative multifamily PH projects and is decades ahead of the curve compared to the U.S.
Forum Vauban's working group set efficiency standards for buildings in the district which have been met and even exceeded with projects like bauen+ wohnen and Rolf Disch's Solarsiedlung. The results from Vauban's BG community appear to have been extremely successful. There have been conferences and workshops to spread the idea beyond Freiburg. Forum Vauban and Oeke-institut e.V. also put together a lengthy report on the social/ecological model district of Vauban (pdf, German) that is worth looking at. In terms of population density–at 5,300 inhabitants over 38 ha–Vauban is denser than over 95% of Seattle, yet it maintains a distinct character and ample open space.
Berlin
Berlin has undertaken a more 'free-market' approach, where the City has supported the growth of BGs, but much of it has happened organically. Berlin has a long history of self-organization, and early on there were many vacant lots or dilapidated buildings that could be obtained quite reasonably. Though it started slow, the boom of BGs has been amazing, and the infrastructure that has followed is similarly remarkable. Back in 2007, Michael LaFond wrote in Worldchanging, 'By 2020 we predict about 5% of the city's residents to be involved in around 3000 projects, adding up to about 150,000 people.'
The process has been standardized–there is a strong network of organizations, architects, and PMs specializing in the formation and construction of BGs. Berliner baugruppen also seem to push innovative practices more than other cities (passivhaus, Cross Laminated Timber, etc.). Local government has published extensive information for interested parties, including a lengthy report on living in BGs (pdf, some English). Additionally, there are groups that provide consultation, meeting spaces, legal framework and the promotion of strong examples to increase uptake. There are a multitude of websites with information on BGs, including those in planning where potential owner-builders can find their 'tribe'. Wohnportal-Berlin includes a search option that refines by building type (new/reno), location, and even efficiency class (Passivhaus, KfW 45, etc). There have been countless exhibitions and lectures on BGs, and the city has hosted conferences on experimental housing.
Hamburg
Hamburg has an amazingly robust BG scene. The City's website contains extensive information on BGs and what the City undertakes to encourage and facilitate their development. Part of that is a department within the city, the Agentur fuer Baugeminschaften, which has overseen and coordination erection of 1800 BGs over the last decade, with several hundred more in planning. Many of those are in the incredible dockside redevelopment, HafenCity.
Looking for land? The department facilitates that as well–Hamburg sets aside nearly 20% of suitable land specifically for BGs. Even then, there is more interest than land! If there is competition for a lot between interested BGs, the City looks at various criteria, including viability, concept originality (uber green academics, car-free Amazonians!), owner diversity, etc. This pushes BGs in the planning stage to be very innovative–such as predominantly immigrants, or single parent households only. Exemplary projects? Check. Looking for your tribe? The city's site maintains an active list of incomplete BGs looking for owners, including contact info, project description, etc. Like other jurisdictions, savings over traditional models are running 10-20% less expensive for higher quality projects specifically tailored to the end users.
Other jurisdictions also have extensive information for interested parties. Stuttgart has seen a late but healthy start into the scene report, summarized with Neues Urbanes Wohnen in Baugemeinschaften, (New Urban Living in Cooperative Builds, pdf, German). The wohnprojekte-portal functions similar to the Berlin version, except that it can be further refined to all of Germany. Additional locales with BGs (German) on baugemeinschaft.org.
There are a number of solid reasons why Seattle and other cities should be interested in stimulating and facilitating such undertakings. Jobs, legitimately affordable high-quality housing within city limits, maintaining or expanding the tax base, and stimulating development of vacant/awkwardly shaped/smaller lots developers may view as too risky. Yes, there will be hurdles to getting something like this underway, but the frameworks exist and jurisdictions may find the long-term benefits are well worth the short term growing pains–especially versus unplanned growth.
Mike Eliason is a certified passivhaus designer, energy geek, and design nerd with an almost fetishistic interest in prefab wood buildings, low-energy architecture, social housing, and all things German. He has lived in Fremont for nearly a decade, and wants Seattle to become a greater version of Freiburg so his wife doesn't force him to return to live in Vauban. He's also begun the process of forming a baugruppe.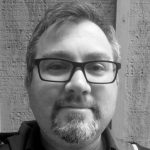 Mike is the founder of Larch Lab, an architecture and urbanism think and do tank focusing on prefabricated, decarbonized, climate-adaptive, low-energy urban buildings; sustainable mobility; livable ecodistricts. He is also a dad, writer, and researcher with a passion for passivhaus buildings, baugruppen, social housing, livable cities, and car-free streets. After living in Freiburg, Mike spent 15 years raising his family - nearly car-free, in Fremont. After a brief sojourn to study mass timber buildings in Bayern, he has returned to jumpstart a baugruppe movement and help build a more sustainable, equitable, and livable Seattle. Ohne autos.