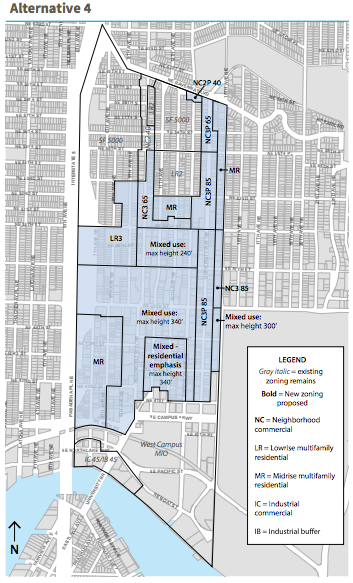 As we wrote about last week, the Seattle Department of Planing and Development (DPD) is working on a comprehensive plan to realign zoning, transportation, open space, and other policy areas for future development within the University District. The University District Urban Design Framework (UDUDF) document presents three alternatives for accommodating (or not accommodating) the University District's growth in the coming decades. Our editorial board encourages you to support our own Alternative 4 (PDF), a plan that would combine high-density mixed-use development near the light rail station with mid-rise residential buildings throughout the neighborhood.
Since the publication of our original editorial, we have been informed by DPD that their final report very well might include combinations of their three alternatives. In other words, Alternative 4 is on the table, and our readers deserve a lot of credit for making that happen.
The public comment period for the project ends today at 5 p.m. If you haven't already, please email Dave LaClergue (the DPD project manager) to let him know that you support Alternative 4. It will only take a few minutes of your time, and the change that you can help us achieve will benefit our city for many decades to come. Of course, please feel free to share any additional thoughts that you have on the UDUDF as well.
[For additional background on the plan, you can visit the project website.]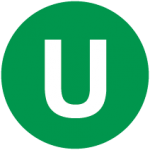 The Urbanist was founded in 2014 to examine and influence urban policies. We believe cities provide unique opportunities for addressing many of the most challenging social, environmental, and economic problems. We serve as a resource for promoting and disseminating ideas, creating community, increasing political participation, and improving the places we live.