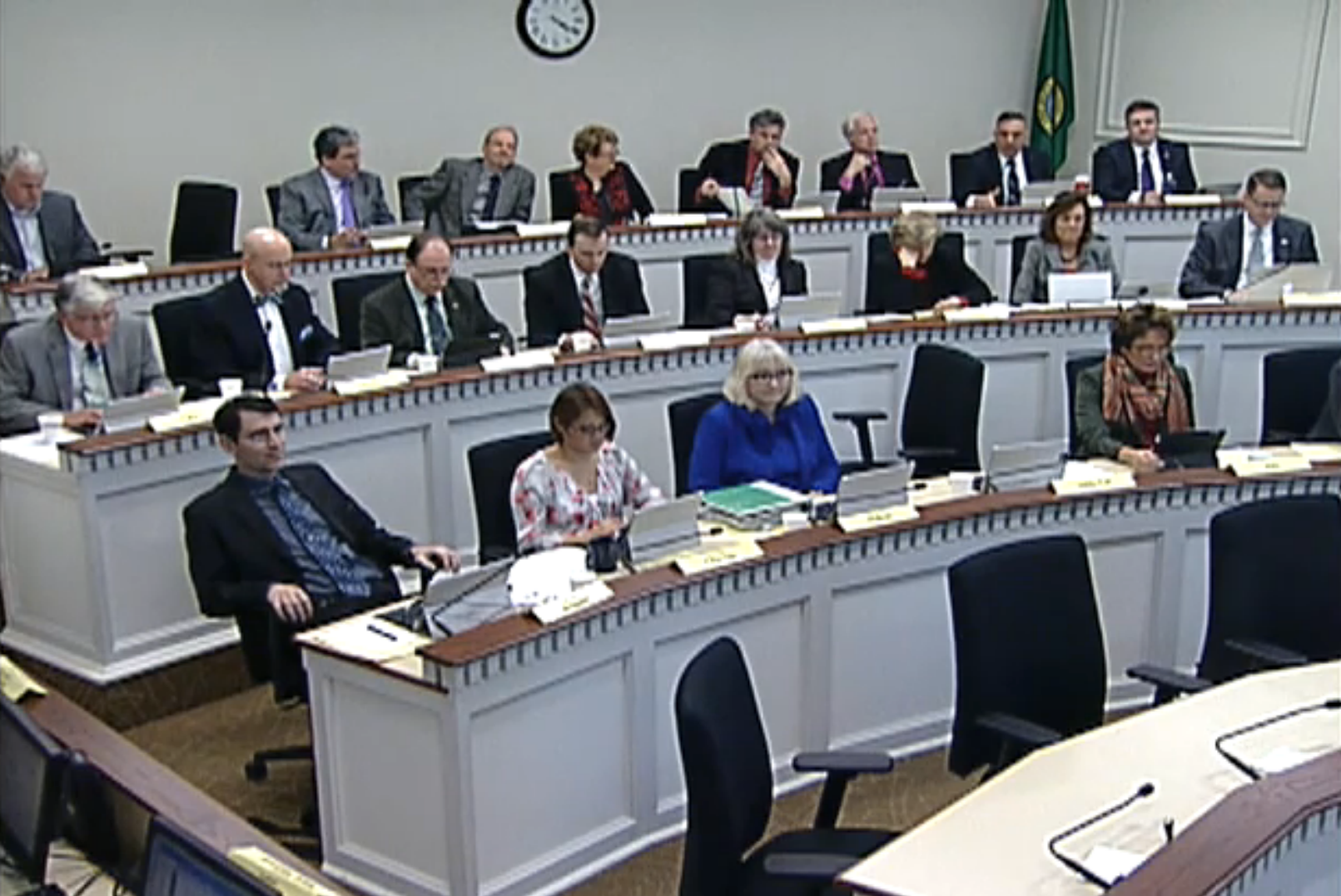 The House Transportation Committee successfully passed Sound Transit 3 out of committee by a close vote on Monday. Only one member, Jim Moeller (D-49, Vancouver), crossed party lines to vote against the measure. The final vote was 13-12. A full roll call of the votes is provided below.
The bill (HB 1180) grants additional taxing authority for Sound Transit to fund the next round of high capacity transit investments in the Puget Sound region, outlined in the Long Range Plan. Plans include extending light rail from Everett to Tacoma, from Downtown Seattle to West Seattle/Burien and Ballard, and from Bellevue to Issaquah. It also includes high capacity corridors across the Eastside, down to Burien, and throughout Pierce County.
Rep. Hargrove (R-47, Kent) offered an amendment to add three directly elected positions to the Sound Transit board, one from each county. He spoke of the need for more direct representation and a feeling among his constituents that their voices weren't being heard on big decisions. Rep. Farrell (D-46, Seattle) spoke against the amendment, citing concerns about creating three new elected positions. The amendment failed.
The ranking Republican, Rep. Orcutt (R-20, Clark County) offered a second amendment to exclude all counties outside of Sound Transit's jurisdiction (King, Snohomish, and Pierce). This provoked Rep. Moeller (D-49, Vancouver) and Rep. Morris (D-40, Bellingham) to speak against the bill, citing the need that their smaller counties have for additional transit funding. Rep. Clibborn (D-41, Bellevue), the chair of the committee, spoke for the amendment as a way to "keep the bill clean" by keeping it exclusively about ST3. The amendment ultimately passed at the cost of Rep. Moeller's vote.
During debate on the full bill, Rep. Kochmar (R-30, Federal Way) argued it was unclear how much the bill would cost the average taxpayer while ST2 was still being paid off. She also wanted a guarantee that Sound Transit would invest in South King County after they cut back plans to extend Link light rail during the recession. Residents have continued to express frustration at Sound Transit for allegedly violating the subregional equity principle, in which the revenue generated from each of the five subregions must be spent in that area.
Rep. Orcutt offered his own list of reasons against the bill, warning that Seattle would "tax [itself] into oblivion." His comments seemed to ignore recent poll findings that 68% of registered voters in King, Pierce, and Snohomish Counties support ST3, rising to 70% with the $15 billion price tag. In addition, mass transit topped out the economy/jobs as voters' top priority. Rep. Orcutt also said he hoped Seattle would pony up when rural communities need funding for their transit (i.e., road) projects. But ST3 wouldn't cost the state a dime—it simply gives Puget Sound area residents the ability to tax themselves.
Legislators are hoping to pass the bill out of the Legislature in time for a ballot measure in 2016. Presidential election years boost turnout about Democratic, transit-oriented voters. Next it will have to pass out of the House Appropriations Committee, chaired by Rep. Ross Hunter (D-48, Bellevue), before a full vote on the House floor where Democrats hold a 51-47 majority. The bill then faces a tough road through the Republican-controlled Senate, including the Transportation Committee chaired by Sen. Curtis King (R-14,Yakima), who recently proposed tolling bicyclists across SR-520.
| | | | |
| --- | --- | --- | --- |
| MEMBER | PARTY | VOTE | DISTRICT |
| Judy Clibborn | D | Aye | 41 |
| Jessyn Farrell | D | Aye | 46 |
| Jake Fey | D | Aye | 27 |
| Luis Moscoso | D | Aye | 1 |
| Ed Orcutt | R | Nay | 20 |
| Mark Hargrove | R | Nay | 47 |
| Steve Bergquist | D | Aye | 11 |
| Mia Gregerson | D | Aye | 33 |
| Mark Harmsworth | R | Nay | 44 |
| Dave Hayes | R | Nay | 10 |
| Linda Kochmar | R | Nay | 30 |
| Joan McBride | D | Aye | 48 |
| Jim Moeller | D | Nay | 49 |
| Jeff Morris | D | Aye | 40 |
| Lillian Ortiz-Self | D | Aye | 21 |
| Liz Pike | R | Nay | 18 |
| Marcus Riccelli | D | Aye | 3 |
| Jay Rodne | R | Nay | 5 |
| Mike Sells | D | Aye | 38 |
| Matt Shea | R | Nay | 4 |
| Dean Takko | D | Aye | 19 |
| Gael Tarleton | D | Aye | 36 |
| Lynda Wilson | R | Nay | 17 |
| Jesse Young | R | Nay | 26 |
| Hans Zeiger | R | Nay | 25 |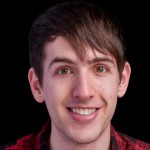 Ben is a Seattle area native, living with his husband downtown since 2013. He started in queer grassroots organizing in 2009 and quickly developed a love for all things political and wonky. When he's not reading news articles, he can be found excitedly pointing out new buses or prime plots for redevelopment to his uninterested friends who really just want to get to dinner. Ben served as The Urbanist's Policy and Legislative Affairs Director from 2015 to 2018 and primarily writes about political issues.