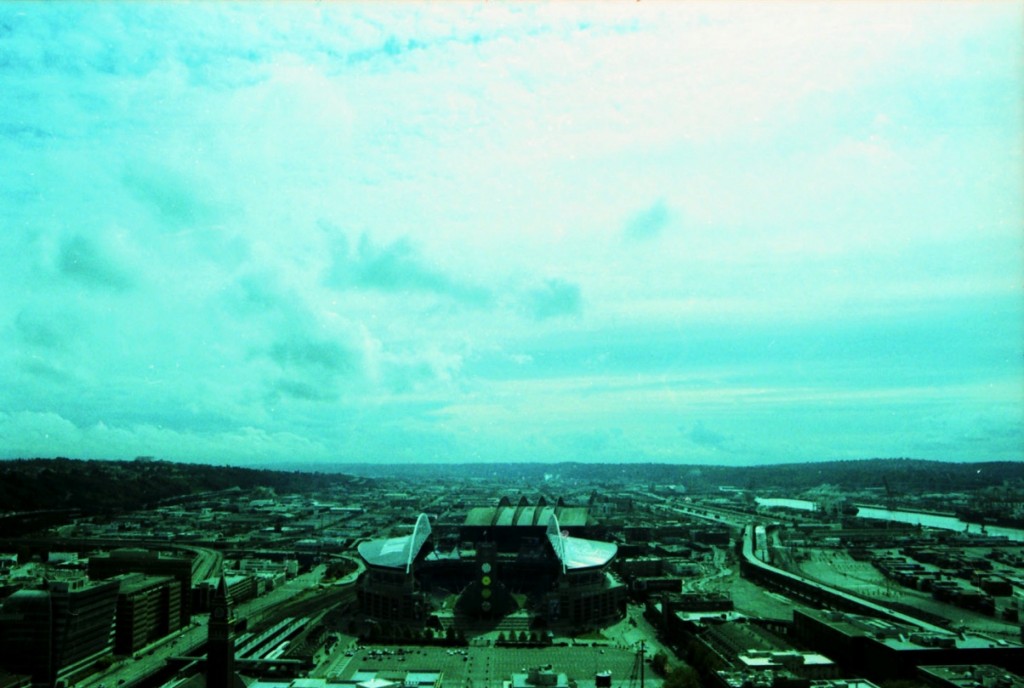 This was right after the big game concluded. The entirety of the city, in its best effort to impersonate a small town, seemed genuinely despondent, and who could blame them? Months of fever-pitch anticipation, with no climax. I was feeling a touch heavy myself, but for unrelated reasons.
"How's your night goin'?" I asked somebody.
"Oh, quiet. Just goin' home," he said. In his thirties, getting off at Broadway and Harrison.
"That's good, keepin' it mellow."
"Yeah, I just wanna get inside. Everyone out here's so bummed out!"
"Yeah, you can feel it! Like the whole city's depressed!"
"Too much of a bummer, man!"
"We all need to go home and eat ice cream!"
He laughed. "Yeah, that's basically what I was gonna,"
"It's like we've all just been dumped! Time to get away from all this mess!"
In a way I find the loss more thought-provoking, like a great film whose bitter aftertaste of an ending forces you to discuss it. I listened to conversations on the stoops of my neighbors' houses, listened to hugs and cackles of riders as they talked it out, searching for new perspectives and reconsidering their own. These conversations were longer and more probing than they would have been after a winning game.
Elsewhere, a group of four or five twenty-somethings, girls and boys all, were dominating the landscape at Fourth and Pike, howling in high spirits. They all had jerseys and that ruddy complexion which comes from drinking too much. Definitely not sober, this contingent. Paying fare was not part of their headspace as they boarded, though upon entering they politely stuffed their drug paraphernalia in their jacket pockets. The lead fellow, of scrawnier build but with no less of a voice, bellowed at his captive audience with wild, joyous abandon.
"SEA," he roared, and the tumult was returned, first by just a few, then by many:
"HAWKS!"
"SEA," he hollered, with a stentorian, naked masculinity that would've done a Roman legion proud;
"HAWKS!"
"SEA," reaching deep in the throats of our earlier selves, harkening back to a time of chants and guttural clamor;
And so on.
You would've thought they'd won the game.
This group had been riling up the crowd even before they boarded, and in their Bacchanalian fervor was also the romantic pang of loss, of the knowledge that events have happened which can't be turned back. But their vigorous, scrappy exuberance did not arise from denial. "Don't get down!" somebody screamed at somebody else, by way of explanation. "We still love the Seahawks even when they lose!"
In their profuse, inebriated, Dionysian exhilaration they understood the point of getting excited about such things in the first place. The ultimate intention of fandom in sports is not to win games. The ultimate, end-all, be-all is to be able to turn to the person next to you, a stranger apparently nothing like yourself, and to know the two of you have something in common. One doesn't need football to figure that out, but sports nonetheless serve as a straightforward and manifest reminder that we are as one. It's a reminder all the more potent for existing outside of education and status.
The parade is not exciting because of the win, but because of the chance to revel in the idea of humanity as a collective, to live in that warm hum of togetherness. It's there ever and always, but it more easily rises out of latency when organized around something literal. The scrawny drunk kid and his friends, above, may not have looked smart, but they were. They innately grasped what mattered. You don't need the parade or the win. You just need other people.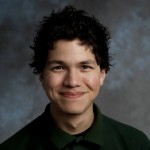 Nathan Vass is an artist, filmmaker, photographer, and author by day, and a Metro bus driver by night, where his community-building work has been showcased on TED, NPR, The Seattle Times, KING 5 and landed him a spot on Seattle Magazine's 2018 list of the 35 Most Influential People in Seattle. He has shown in over forty photography shows is also the director of nine films, six of which have shown at festivals, and one of which premiered at Henry Art Gallery. His book, The Lines That Make Us, is a Seattle bestseller and 2019 WA State Book Awards finalist.