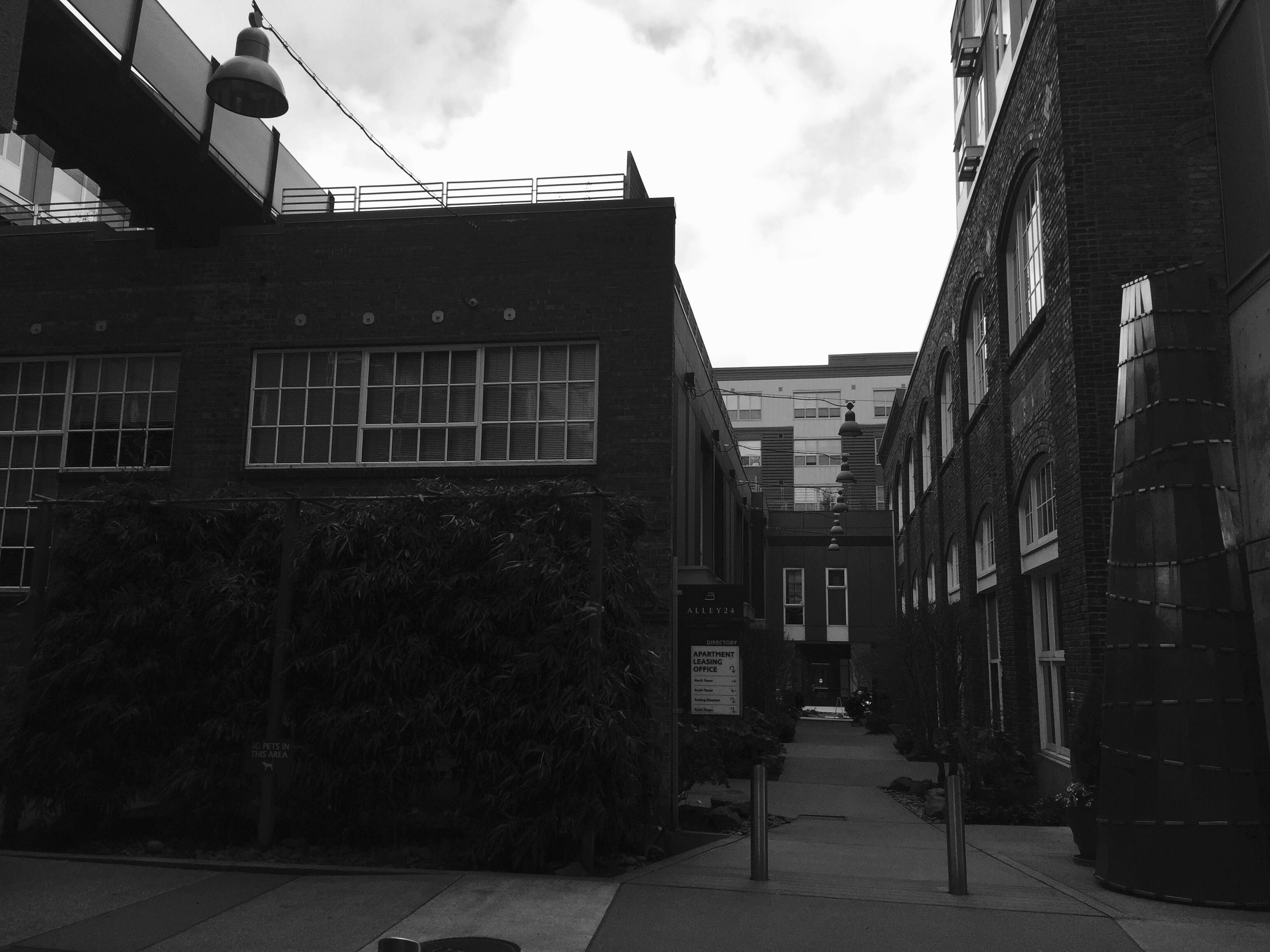 Last week, we mentioned that we're getting new digs at Espresso Vivace in South Lake Union. Tomorrow night will be our first evening meeting at the new location. Our goal in the move is to make it easier for people getting to and from the meetings and have just a bit of extra space for our guests. Vivace should meet both of those needs. Besides that, we can see Pronto! from our new home. Yeah, it's not quite Russia, but it's definitely a welcome neighbor.
Vivace is located in the newish Alley 24 complex, a mixed-use site built by Vulcan and home to big-time developer Skanska USA and some good eats like Lunchbox Factory. If you're an urban design nerd, you should like the careful mix of historically preserved former industrial brick buildings turned townhomes. Alley 24 also has plenty of new apartment units with some fascinating architectural designs. Of course, it wouldn't be named Alley 24 if it didn't have alleyways. These are definitely some of the coolest around, and you'll get the chance to see people walk through them right by Vivace.
Sorry, we got distracted by how cool the new digs are! So, yes, come join us Tuesday at Vivace to talk all things urban. We meet at 6pm with the agenda beginning around 6.30pm. Feel free to bring snacks or food with you, but don't forget to get some delicious bites or coffee from our new coffeehouse friends. You can't miss the space, it's right across the street from REI's flagship store in South Lake Union.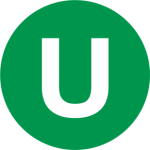 The Urbanist was founded in 2014 to examine and influence urban policies. We believe cities provide unique opportunities for addressing many of the most challenging social, environmental, and economic problems. We serve as a resource for promoting and disseminating ideas, creating community, increasing political participation, and improving the places we live.