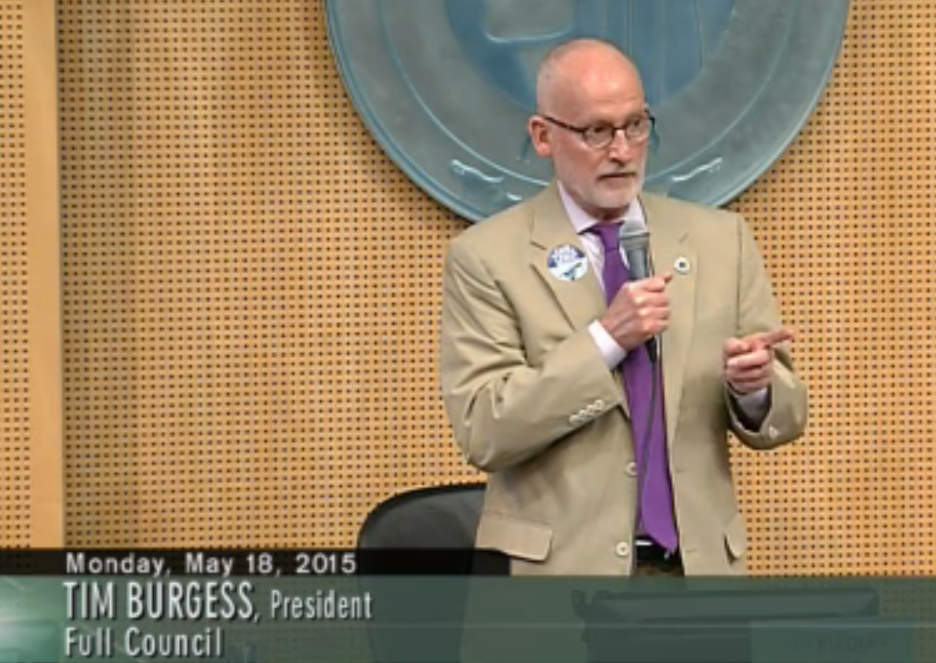 The Seattle City Council is poised to take up legislation that would create new tenant protections and preserve affordable housing across the city. Proposed by Council President Tim Burgess, the two pieces of legislation would advance tenant rights by upping the length of time for eviction notice and establish a new requirement for property owners to provide notice to public agencies when affordable multifamily housing units are intended to be sold.
Under the City's current rental market regulations, 20 days notice is required to evict tenants if a rental owner intends to move into a unit or allow an immediate family member to occupy a unit. Burgess plans to increase the notice period in such instances to 90 days. The legislation would go further by requiring 90 days notice if an owner intends to evict a tenant for the purpose of selling it. Only 60 days notice is currently required in that instance. Burgess hopes that these changes will give renters some semblance of greater security should they be forced to move because of no fault of their own.
Meanwhile, Burgess also plans create legislation that would preserve existing affordable multifamily housing units. All multifamily properties with five or more units and at least one unit renting to households at or below 80% of the area median income would be subject to the preservation provisions. Owners of any such properties intended for sale and market listing must have first provided advance notice to the City of Seattle's Office of Housing and Seattle Housing Authority. A notice of 15 days would be required so that public agencies can determine if units should be acquired and preserved giving them the first right to do so.
These proposals are not entirely new with former Councilmember Sally Clark having previously investigated them as potential avenues. Although, The Stranger recently highlighted the tenant protection issue by suggesting broad policy reaches into areas like additional just cause eviction rules and fixing the tenant relocation assistance loophole.
In a press release, Burgess said:
The growing lack of affordable housing poses a direct challenge to our vision of an equitable city. There is no one solution, but the City should play an active role in preserving and promoting affordability. These proposals are the first of many concrete steps we must take.
Burgess plans to submit the legislation at Tuesday's full council meeting and send it to the Committee on Housing Affordability, Human Services, and Economic Resiliency for further consideration.

Stephen is a professional urban planner in Puget Sound with a passion for sustainable, livable, and diverse cities. He is especially interested in how policies, regulations, and programs can promote positive outcomes for communities. With stints in great cities like Bellingham and Cork, Stephen currently lives in Seattle. He primarily covers land use and transportation issues and has been with The Urbanist since 2014.