Given the challenge posed by Seattle Mayor Ed Murray's directive to add 50,000 new housing units in the next ten years, you might think it would be a strange time for the city to be contemplating code changes that would restrict new housing construction. Yet, legislation is currently working its way through City Hall that could do exactly that.
Next week, the Seattle City Council's Planning, Land Use, and Sustainability (PLUS) Committee will send a set of revisions to lowrise zone code regulations to the full City Council.  Depending on how the legislation is amended in committee, the result could be a significant reduction in the amount of housing that can be produced in lowrise zones in the coming years.
The Backstory
First, some background: Lowrise zones (ranging from LR-1 to LR-3) constitute about 10% of Seattle's gross land area and offer a middle ground between single-family neighborhoods and midrise zones featuring larger apartment blocks. Instead, lowrise zones allow small apartment buildings, townhouses and rowhouses, in addition to single-family homes. They are often found near arterials well-served by transit, making them an ideal place to channel growth.
The current legislation is partially a response to complaints arising from a 2010 rewrite of lowrise zone code regulations that, along with Seattle's current housing boom, were successful in spurring the construction of new housing. (Between 2011-2014, more than 4,000 new housing units were built or permitted in lowrise zones.) Complaints about the scale of new projects and their impacts on neighborhoods led City Council to instruct the Department of Planning and Development (DPD) to review the new regulations, and DPD responded with draft legislation in 2014. Following an unsuccessful 2014 appeal of DPD's environmental review and additional review of the proposed legislation by the Housing Affordability and Livability Agenda (HALA) Committee, Councilmember Mike O'Brien introduced legislation that imposes some of the DPD-recommended new requirements on lowrise construction.
Proposed Legislation
O'Brien's proposal represents a good-faith effort at compromise to address some of the challenges associated with Seattle's lowrise zone growing pains without drastically impeding new construction. Notable proposed changes include:
Limiting the number of townhouses and rowhouses that can go on a lot in LR1 zones; in some cases the code currently allows an extra unit on two subdivided lots than it does on a single unified lot of equal size. This legislation corrects that discrepancy.

New upper-level setback requirements; on buildings taller than a certain height, the top floor would be required to have a setback from the street-facing side of the building unless the designer can show a better way to address concerns about a building's perceived scale and bulk. The idea behind this requirement is to attempt to minimize the perceived bulk of new construction while continuing to allowing it to reach a similar height.

New design review requirements for LR2 zones, which could impact buildings with as few as eight units.
Making It Worse
It's likely that even as written, the proposed rules will result in a modest decrease in the number of new housing units produced compared to the last several years. Unfortunately, for a vocal group of neighborhood activists long-opposed to "out-of-scale" development in lowrise zones, the changes included in the current legislation don't go nearly far enough. This group, who call themselves Seattle Speaks Up, packed last week's hearing on the proposed changes, likening Seattle's lowrise zones to a modern reinterpretation of Stalinist apartment blocks seen in gloomy Eastern European capitals. (Erica C. Barnett covered the hearing at The C is For Crank.)
Seattle Speaks Up is asking for a series of changes to O'Brien's legislation which would both make new housing more costly to build and allow less of it. Proposed changes requested include eliminating height and density bonuses for partially below-grade buildings, a variety of new setback requirements, and onerous new design review processes.
One of the most impactful amendments sought by Seattle Speaks Up is a change to how a building's Floor Area Ratio (FAR) is calculated. (FAR is a measurement of a building's floor area compared to lot size; the greater the FAR, the greater the density.) The group is seeking to include more unusable living space such as exterior stairways, breezeways, and basement storage areas in FAR calculations. (O'Brien's proposed legislation would include some exterior hallways in the FAR calculation, if they are at least 50% enclosed.) Because buildings in lowrise zones must abide by maximum FAR limits, this change will means that builders will not be able to include as many units in new construction projects. Fewer projects will be started, and the ones that are started will include fewer units.
What makes this situation even more troubling is that several councilmembers, including retiring Tom Rasmussen and Nick Licata, have expressed support for these requested provisions and pledged to push for amendments that would add them into the legislation.
Why It Matters
This new threat to housing in Seattle couldn't come at a worse time. By 2040, the Puget Sound region is expected to add as many as 1.4 million new residents. Those unable to find housing in urban, transit-accessible areas like Seattle lowrise zones will often end up living further away and relying more on automobile travel. That's not an effective strategy for fighting climate change, congestion, or the urban sprawl that threatens our nearby farms, forests, and wild places.
Any additional restrictions on new housing in lowrise zones will also exacerbate our affordable housing crisis. Mayor Murray's stated goal of 50,000 new units in the next ten years will be difficult to attain even without onerous new restrictions that disincentivize new construction. With population and job growth expected to remain strong in coming years, continuing to allow new supply in lowrise zones should be an important component of any strategy for keeping Seattle housing prices from spiraling permanently out of control.
If you'd like to show the City Council you support continued housing growth in our lowrise zones, please consider a) emailing the City Council expressing your opposition to further amendments to O'Brien's legislation, and b) attending the PLUS Committee meeting on Tuesday, June 16th at 2:00 PM.
Jesse Piedfort is Chair of the Sierra Club – Seattle Group.
Editor's Note: The original publication included a photo that was not from a Lowrise zone and omitted the fact that many buildings in Lowrise zones are single-family homes, occupied by both renters and homeowners.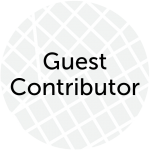 Jesse Piedfort (Guest Contributor)