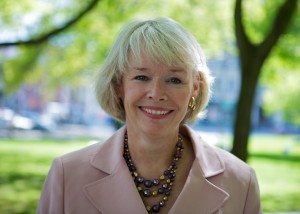 Article Note: The Urbanist is publishing a series of interviews with a selection of 2015 Seattle City Council candidates. In June, we will release our endorsements.
Sally Bagshaw is an incumbent Seattle City Council member running in the new district 7. She was first elected in 2009 and is now running in the district that covers Downtown (including Belltown and Pioneer Square), South Lake Union, Queen Anne, and Magnolia. She attended Stanford University and earned a degree in law at the University of Idaho Law School. She has lived in Seattle since 1978 and is a downtown resident. She worked for the King County Prosecuting Attorney for 13 years, with eight of those as Chief of the Civil Division. She believes the district system will allow neighborhood interests to be balanced with regional concerns, especially those of King County and the Port of Seattle.
What would you do to make housing affordable to everyone in Seattle?
Baghsaw started by saying making housing affordable for "everyone" is a big statement. She emphasized that people moving to Seattle and contributing to rising housing costs are not evil, as they will be our children and grandchildren. She said continued growth in the urban villages is a starting point. She supports micro housing and, for single family zones, accessory dwelling units (ADUs). She also said inclusionary zoning is an option. She expects to support the recommendations of the mayor's ongoing committee on affordable housing.
How does planning, transit policy, and development affect racial, social and economic inequalities in our city? What policies and efforts can we make to combat these inequalities?
Next to housing, transit is Bagshaw's top priority. She referred to failed efforts to build regional rail in the 1960s, and said she supports the passage of the Sound Transit 3 funding measure. She also said the city needs better east-west transit connections and RapidRide style routes, along with true bus rapid transit (BRT). She said the Rainier Valley has great infill development opportunities around the Link light rail line.
She noted that the ORCA Lift project gained 9,000 users over a 90 day period, but believes it can be greatly expanded. She pointed to Seattle's utility discount program with 18,000 participants. She envisions a "one stop shop" of low-income programs, including healthcare services.
Seattle's Vision Zero plan aims to eliminate traffic deaths and serious injuries by 2030. Do you think that this target is achievable? Why or why not?
Bagshaw is supportive of the plan and believes the city should strive for it, but said some people will always exhibit bad behavior. She said speed is the biggest factor, and said 20 mile per hour speed limits on some streets is acceptable. Saying "I am the poster child for Cascade Bicycle Club's 'all ages and abilities' biking", Bagshaw voiced her support for separate bicycle facilities and protected bike lanes.
How best should the city accommodate the next 20 years of growth?
Bagshaw said when it comes to growth, there is "no silver bullet, but there is silver buckshot". She described a number of ways to ensure the city is family-friendly: nursing services for new parents; continuing to develop universal pre-kindergarten to help kids get interested in school; and family planning services at the high school level. She said that the best crime prevention is a family with a home, healthcare, good jobs, and kids in school.
When asked specifically about the comprehensive plan, Bagshaw questioned whether the city's urban villages and urban centers can accommodate all of the new housing that is needed. She also said only focusing growth in these areas doesn't invest in schools that are outside of village boundaries. She also said all four of the Seattle 2035 growth alternatives are worth pursuing. Emphasizing the need for good urban design, she suggested streamlining the design review process that takes a long time and relies on volunteers. She suggested the Portland model of providing  architectural templates to developers to help hasten review.
What is the most important transportation project in your district?
Bagshaw said the transportation network in general is important, and referred specifically to moving freight. She noted the Magnolia and Queen Anne neighborhoods in her district are heavily car-dependent, but reiterated that more sidewalks, protected bike lanes, and RapidRide routes are needed. She suggested allowing carpools to use the RapidRide bus lanes. She said bicycling is the fastest way to get around downtown; anticipating backlash from businesses, she said that data from New York City shows that business revenues increase as much as two or three times when protected bike lanes are installed.
Asked whether she wants to comment on the Highway 99 tunnel project, Bagshaw at first said "no" but went on to note the north and south portals are done. She said the cutterhead repairs need to be finished quickly, and that the main contractor on the tunnel needs to finish before being able to start work on several other international projects.
Read our interview with other District 7 candidate, Gus Hartmann.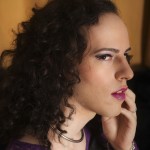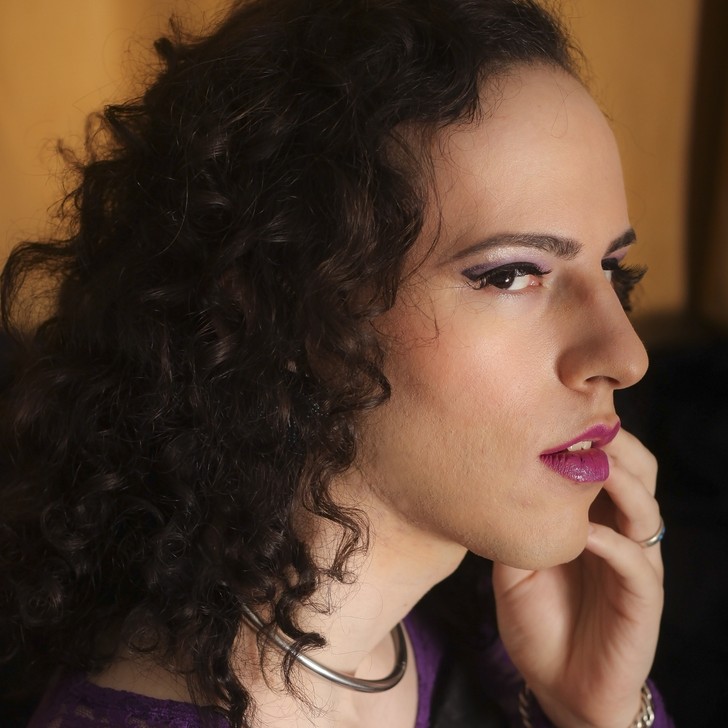 Aleksandra (Aleks) is a software engineer who moonlights as a writer and copy editor. Aleks's love of cities started as a child, when she would ride the commuter rail into Boston with her family for day trips. Her mission is to share that love with the world, by ensuring that our cities have a place for everyone. Aleks primarily writes about transportation and land use. She is also the webmaster.