Article Note: The Urbanist is publishing a series of interviews with a selection of 2015 Seattle City Council candidates. In June, we will release our endorsements.
Lorena González is running city-wide in District 9. She grew in central Washington as a migrant farmworker, earning her first paycheck at age 8. She was among the first in her family to go to college, ultimately going on the law school to become an attorney practicing civil rights law with a focus on police misconduct and employment discrimination.
What would you do to make housing affordable to everyone in Seattle?
González said there are two buckets: the first is the "hard cost of renting or a mortgage," the second is everything else (e.g., utilities, transportation, food, parking, etc.). Combined, these hard costs result in making the city inaccessible and unaffordable to folks living paycheck to paycheck (60-80% AMI) and those making under 30% AMI. There's a supply issue with the current market. Some people think the answer is to slow down new housing and give primacy to neighborhood aesthetics–but that perspective concerns her because it has the potential to exacerbate the affordable housing crisis. Insatiable demand for housing bumps up the market rate, and some people can afford to pay those higher prices so it keeps going up.
Shifting to solutions, she said we need to "aggressively advocate" for federal and state funding mechanisms for the state housing fund; we need less regressive tools for steady revenue to build new units (e.g., linkage fees); we need to encourage transit oriented development; we need to pursue land use code amendments to make sure developers are building a minimum amount of affordable housing units (e.g., mandatory inclusionary zoning); we need to increase tenant protections to minimize displacement (e.g., increase notices for no fault evictions, increase notifications when affordable units convert to non-affordable); and lift restrictions on ADUs.
How does planning, transit policy, and development affect racial, social and economic inequalities in our city? What policies and efforts can we make to combat these inequalities?
She believes that each of the three effects inequalities and focused on people of color in particular because they "are at the intersection of racial, social, and economic inequalities." She acknowledged the city's history around intentional policy making to limit areas where people of color were allowed to live (i.e., redlining). As the only person of color running city-wide, she intends to be a deliberate policy maker around these issues.
To do this, she wants to implement equitable development, which is being explored by the Department of Planning and Development (DPD) and the Office of Civil Rights. She wants to empower communities that are the most impacted so the City can fashion what they need for safe, healthy, affordable communities. To do that, we have to know how to empower these communities in a way that isn't patronizing or formulaic. The City hasn't historically been good at collecting input from a broader base because many people don't have the luxury, opportunity, or knowledge of how to engage City Hall. She pointed to the Equity in the Environment plan as a model of engagement.
Seattle's Vision Zero plan aims to eliminate traffic deaths and serious injuries by 2030. Do you think that this target is achievable? Why or why not?
González said there can be an "appreciable impact on preventing otherwise preventable deaths and serious injuries". We need to aspire to the goal of Vision Zero. As an attorney, she represented people who were injured by negligent people on the road. But she recognized a limit to our ability to control other's behavior. What the City can focus on is the design of roadways, bike infrastructure, and pedestrian infrastructure to increase safety.
How best should the city accommodate the next 20 years of growth?
When we talk about growth, we can't build on I-5, the lakes, or the sound–"the only answer is to grow upwards." We need to mitigate the wealth gap, traffic, and safety concerns. The City should be focusing on policies that funnel growth into urban centers/villages, but we need to revisit the definitions of these spaces to look at areas with high-frequency transit. We also need to have conversations about when and where it's appropriate to have higher density in single-family zones.
What is the most important transportation project in your district?
She is excited to see the impacts of expanded transit funding from Proposition 1, but she voiced frustration with the City focusing on particular projects instead of "periscoping up to a 30,000ft level to see how holistically we can get people from Point A to Point B." She believes we need an "interconnected and intermodal" transportation system. She believes people are ok with density when it's coupled with good transit that's affordable, accessible, and efficient.
Read our interview with another District 9 candidates, Alon Bassok and Bill Bradburd.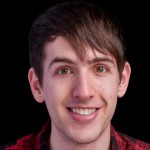 Ben is a Seattle area native, living with his husband downtown since 2013. He started in queer grassroots organizing in 2009 and quickly developed a love for all things political and wonky. When he's not reading news articles, he can be found excitedly pointing out new buses or prime plots for redevelopment to his uninterested friends who really just want to get to dinner. Serving as the Policy and Legislative Affairs Director, Ben primarily writes about political issues.