Bright colored cafe tables and chairs decorate two Seattle parks, Westlake and Occidental. Over summer, these parks have featured new experiences, as part of a broader initiative to activate and revitalize these public spaces. Food trucks, live music, ping-pong and foosball tables, fitness classes, play spaces, and an outdoor library, reflect the diversity of activities which have been on offer.  
In June 2015, the City of Seattle entered an agreement which places the Downtown Seattle Association (DSA) and Metropolitan Improvement District (MID) in a management role of Westlake and Occidental parks. Working in partnership with Seattle Parks and Recreation, the Seattle Parks Foundation, Alliance for Pioneer Square and Friends of Waterfront Seattle, the objective of the DSA and MID is to enhance the experience of these parks, creating a more welcoming, inclusive and safe environment. 
Having programmed Westlake Park in 2014, the approach of the DSA and MID has already been successful in attracting more, and a greater diversity of people to enjoy these often overlooked and underutilized spaces. The reprogramming of Westlake and Occidental appear to be inspired by Manhattan's Bryant Park, an exemplar for revitalizing a neglected public space with poor public perceptions. The Seattle Parks Foundation commissioned a strategy for activating Westlake and Occidental parks by Dan Biederman, president of Biederman Redevelopment Ventures, who had led the transformation of Bryant Park in the 1990s. Towards the 1980s, despite its exceptional location, Bryant Park, had deteriorated, with litter, graffiti, and drug dealers affecting public perception. Biederman co-founded the Bryant Park Corporation with Andrew Heiskell, developing a master plan for park improvements and overseeing its management. The initiative included experimenting with ways to bring people back to the park and generating revenue.
Many elements of the efforts to improve the image of Bryant Park are evident in the amenities on offer at Westlake and Occidental. Bryant Park reflects a "low-design, high programming" approach. For many years, Bryant Park has been programmed with a range of activities including ping-pong, seasonal ice rinks, dancing and exercise classes, outdoor movies, and an outdoor library. Biederman worked with William H. Whyte, the notable American sociologist who had observed and documented people's behavior in public spaces, which influenced the use of movable chairs in Bryant Park. Whyte advocated that movable furniture gives people freedom of choice to sit where they like, an element which seems to be working well in Westlake and Occidental. Bryant Park was transformed from an unsafe and overlooked park into a public asset which had a significant impact on improving the surrounding neighbourhood. Property owners in the vicinity have acknowledged that the park activation strategies and improvements increased their rents and occupancy rates. Today, Bryant Park is one of Manhattan's most well regarded parks.
With the City signing a 1-year trial contract with DSA and MID to manage Westlake and Occidental, it will be exciting to see how the investment in the new activities will enhance the image and experiences of these spaces. The Bryant Park learnings, as well as observations of the approach to date, suggest these initiatives will be successful in attracting more people, improving their experience and enhancing not only these spaces but also the surrounding neighborhoods.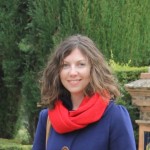 Sarah is an urban planner and artist from Melbourne Australia, currently living in Seattle. She has contributed to diverse long-term projects addressing housing, transportation, community facilities, heritage and public spaces with extensive consultation with communities and other stakeholders. Her articles for The Urbanist focus on her passion for the design of sustainable, inviting and inclusive places, drawing on her research and experiences around the world.