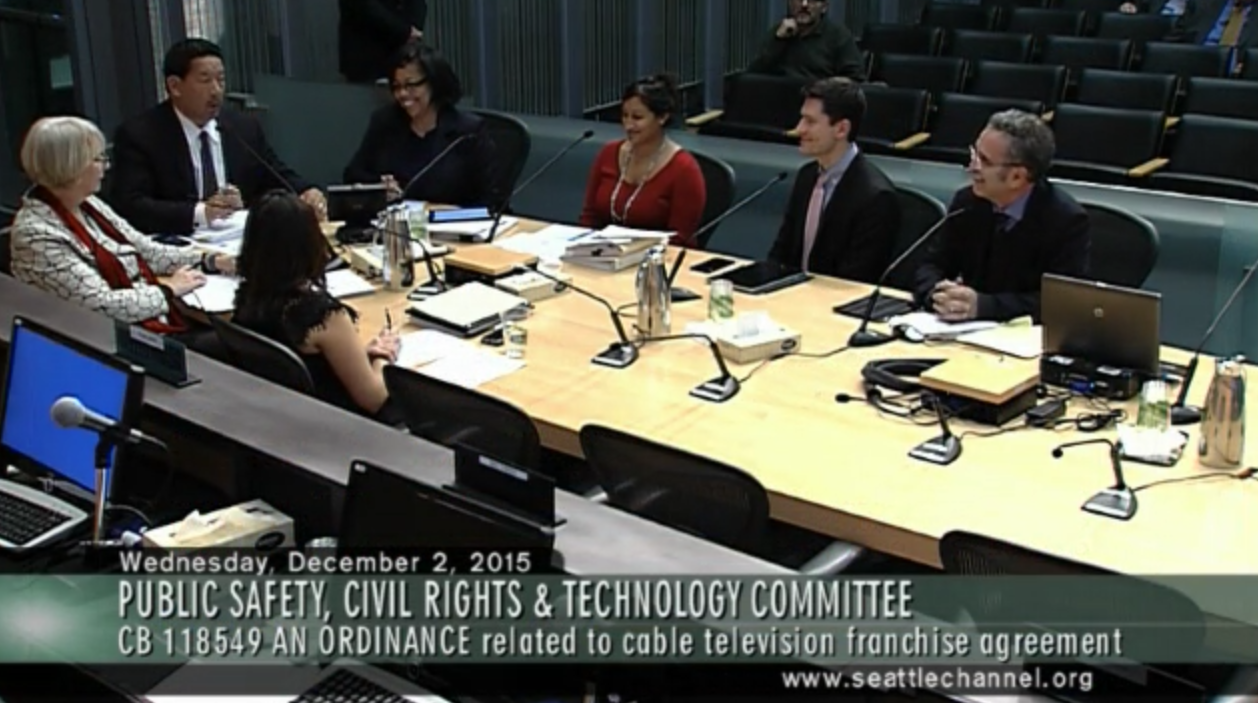 The City of Seattle has entered into a proposed agreement with the Comcast affiliated entity called "Comcast Cable Communications Management LLC". Comcast recently entered into a separate agreement with the City of Philadelphia that offered more concessions for social equity than was originally agreed upon here in Seattle. The Mayor used that agreement as leverage in negotiations and wrote a letter requesting that the Comcast agreement be adjusted to provide comparable concessions. Reportedly, Comcast has agreed to these concessions and the revised agreement is now on the docket for approval at the City Council.
The Agreement
In reviewing the draft agreement, it primarily concerns itself with the contractual operational relationship between the City and the franchisee, the provision of service categories, basic standards for technology, and maintaining state of the art in the investment. This could mean that high energy consuming, voluminous set-top boxes could replaced by low energy consuming solid state devices. It could mean that coaxial cable plant could be replaced by high speed fiber inside the premises. Or, given the vagueness of this agreement, it could mean nothing changes.
As established in the agreement, the City recognizes ten principles for the franchisee to adhere to:
(A) Ensure that Seattle stays at the forefront of technology by keeping the Cable System up to date with features meeting the current and future cable-related needs and interests of the community;

(B) Encourage the widest feasible scope and diversity of Programming and other services to all City residents consistent with community needs and interests;

(C) Encourage competitive, affordable, and equal access to advanced communications services of all kinds to residents of the City of Seattle on a non-discriminatory basis;

(D) Ensure that Seattle residents have the opportunity to view public, educational, and governmental Programming;

(E) Ensure that rates and charges for cable Programming, equipment, and services provided over the Cable System are affordable and consistent with federal standards;

(F) Ensure that Seattle residents receive high quality customer service;

(G) Ensure that the City receives appropriate compensation for the use of its facilities and property and that installation and maintenance of cable Facilities comply with all applicable City regulations, and do not interfere with the City's legitimate use of its own facilities and property;

(H) Encourage competition among Cable Operators and between Cable Operators and other providers of communications services;

(I) Protect the City's interests and the health, safety, and welfare of its residents; and

(J) Provide for timely mandatory Government Access to all Cable Systems in times of civil emergency.
What this agreement does not address are specific standards for customer relations, service standards — except non-discrimination based on protected class categories. It merely provides language that prohibits non-discrimination based on geographical location within the franchise area, but it is not clear that this obligates the franchisee to provide service to every building, or address in the city.
And ostensibly, the agreement does not cover any provision of Internet service within the franchise area. While Comcast will naturally offer this service, it will not be regulated in any way by the city. This leaves the city's residents to the whims of the market which has behaved by consolidating, reducing competition, reducing investment, forestalling innovation and leaves the consumer to pay more and more for less and less.
Yet, there are positive aspects to this package. As agreed, the agreement will deliver:
600 free cable modem Internet connections to non-profit organizations serving Seattle residents, valued at approximately $10 million. These connections help increase digital equity by increasing the number of sites where the public can access the Internet.
Approximately $8 million to support public, education, and government television cable channels, including the Emmy award-winning Seattle Channel.
Free cable television service to government and school facilities, valued at more than $2 million.
Discounted basic cable television service for low-income households.
Why This Isn't Enough
The provision of Internet services should be provided in a ubiquitous fashion. It is critical to the continued success of Seattle as a top tier city for digital innovation.  
The City's approach, so far, is to encourage providers to set up shop in the city and compete head to head. There are limited choices within the definition of "broadband" service. The Federal Communications Commission defines broadband as greater than 25 Megabits/per second. As a result, it is left to Comcast and a smaller provider Wave Internet to offer "real" broadband service in the city, and of late, CenturyLink is offering Gigabit Fiber to the homes and business over their existing city right-of-way. The vast majority of Internet in the city is provided over DSL lines (through landlines and phone jacks) that no longer meet the definition of "broadband." The City has also recently re-applied for Google Fiber service to be set up in Seattle.
The real problem to this approach is that there is no requirement that any of these providers provide consistent high quality service to every building and customer in the city. While there is a non-discrimination provision in the cable television portion of the Comcast agreement, it does not generally apply to the provision of Internet services. Indeed, it was the author's personal experience in attempting to secure CenturyLink Fiber Service for a business installation (CenturyLink unilaterally backed out of providing this service for financial reasons) that led to the conclusion that without a regulatory regime, these companies will "cherry pick" the installations of their services. It would be ideal that such provision should be regulated but there appears to be no legal framework for cities to regulate internet installations and standards of service directly. The authority for cities to regulate cable television franchises is established in Federal regulations and law.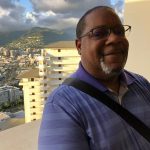 Charles grew up in the Seattle/Tacoma area and after a 15-year stint in Chicago and the Midwest is happy to again make his home in the Seattle area. After experiencing large scale integrated transit systems such as Chicago's CTA, he developed an interest in improving people's lives in cities. Charles is an occasional contributor to blogs such as Seattle Transit Blog and The Urbanist. He serves on the board of the Seattle Subway Foundation.