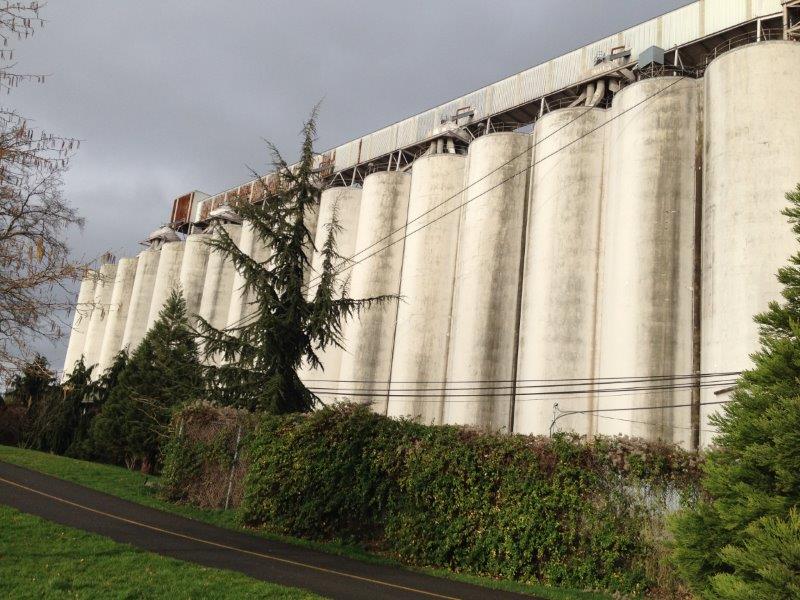 Seattle may join other the examples of international cities with large public art on working silos and grain terminals. For the past year, the committee named Friends of Pier 86 has been exploring the feasibility of adding public art to the grain elevators located at lower Queen Anne in Centennial Park. These magnificent silos are visible to residents and commuters throughout the city.
In 2015, the committee received a small Parks Department grant to conduct a feasibility study and hired a local consultant Lesley Bain and her team from Framework. The team was charged with exploring the parameters of the project and to help gain public feedback. They had input from nearby community councils, associations, alliances, unions, businesses and organization. The study also conducted a survey that showed over 60 percent support for moving forward.
The study is now complete and the committee will be presenting the final findings to the public, and collecting additional feedback.
The presentation is Wednesday, January 20th from 7:00 PM – 9:00 PM at the Port of Seattle Office on Pier 69. A special keynote speaker is Barrie Mowatt, founder/president of Vancouver Biennale.  Mowatt, the curator of "the Giants" on the Granville Island silos, will discuss his group's successful approaches and processes. Attendance is expected from residences of Belltown, Magnolia, Queen Anne, Ballard, Phinney-Ridge, and all the Downtown neighborhoods.