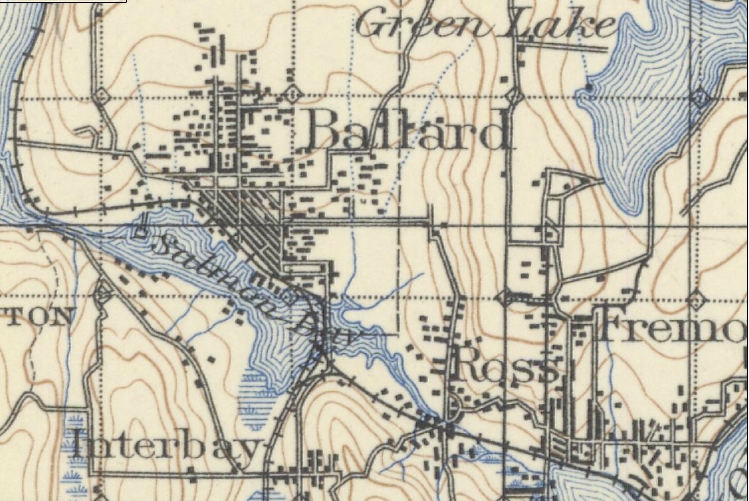 It's time to hit the streets for the survey portion of the Mapping Historic Ballard portion of the Department of Neighborhood's Small & Simple Grant to Ballard Historical Society.
Mapping Historic Ballard is a community effort to document the rich history of Ballard architecture and provide guidance for preservation of that architectural heritage. The project committee and volunteers are producing a Historic Resource Inventory and related static and web based GIS maps with historic and contemporary data describing homes and other buildings from the many eras of Ballard development.
Since its kick-off event in November, the project team and consultants have used Fulcrum mobile data collection to develop a specialized app to conduct a survey of pre-1965 structures still in Ballard. This is a volunteer-driven but very ambitious project to revisit the 1906 map of Ballard, parcel by parcel, north of the Market Street NW business district.
The Steering Committee, which includes yours truly, has recruited 100+ volunteers to conduct a street survey, conduct historic research, and create static and interactive GIS maps. Consultants Connie Walker Gray of Confluence Environmental and Matt Stevenson of CoreGIS are presenting an architectural overview and app training on Wednesday (January 27th) so that the volunteers will be street-ready for a big push in February.
Volunteer teams will assess and input information on structures (residential, commercial, civic, etc.). Project Manager Davidya Kasperzyk and the Ballard Historical Executive Committee have split the original City of Ballard neighborhood into sectors, with a goal of surveying 5,000 parcels — and up to 3,000 more if volunteer commitment makes this possible.
The street team will look for clusters of structures that may be part of a larger district, such as the Tudors such as those that make up "Storybook Row" in East Ballard. The GIS team has developed the app and will use the data to build the new maps. Love researching archives, historic fact-checking, or organizing photographs? That support is needed as well. The final product of static and interactive maps will be rolled out in June, including one with an overlay of what's considered "Ballard Iconic."
Interested volunteers can still attend training. Please RSVP Peggy Sturdivant. Join us Wednesday!
Wednesday, January 27, 2016
6pm to 9pm
Seattle Creative Arts Center
2601 NW Market Street
Background of the project is also available on the Ballard Historical Society website.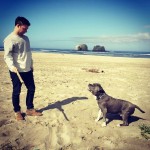 Caelen is a third generation son of Ballard. When he was in high school, his parents moved the family out to beautiful Bainbridge Island where he found himself missing urban life--homesickness for Seattle continued on into his college pursuits. Classically trained in structural engineering with an emphasis in earthquake design, he loves steel, glass, and concrete. He primarily writes about Ballard land use (hopefully home to future TOD) and Sound Transit packages, both emphasizing long-range planning.