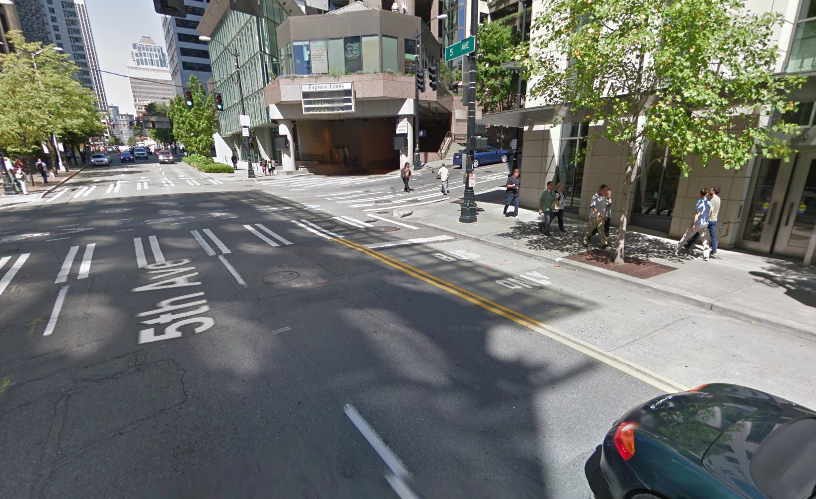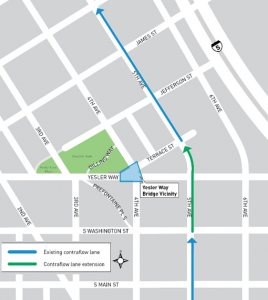 As part of the Yesler Way/Fourth Avenue bridge rehabilitation project, the Seattle Department of Transportation (SDOT) will extend the existing Fifth Avenue contraflow transit lane by two blocks between Terrace Street and S Washington St. This will connect the two existing segments:
Seattle Blvd S to S Washington St; and
Terrace Street to the I-5 HOV on-ramp at Fifth Avenue & Cherry Street.
The contraflow transit lane will allow buses to more efficiently move people northbound on Fifth Avenue by improving overall transit speed and reliability throughout Downtown. In addition to buses, this lane will also serve as a shared-use lane for bikes, which hopefully will mean an easier ride northbound for people on two or three wheels.
Weather permitting, the project will begin around February 13th and should last approximately two weeks. New traffic signals and signs will have to be installed and the new lane markings must be painted, which require a clean, dry road surface. All parking along the east side of Fifth avenue will be permanently removed between S Washington St and Terrace Street by February 19th.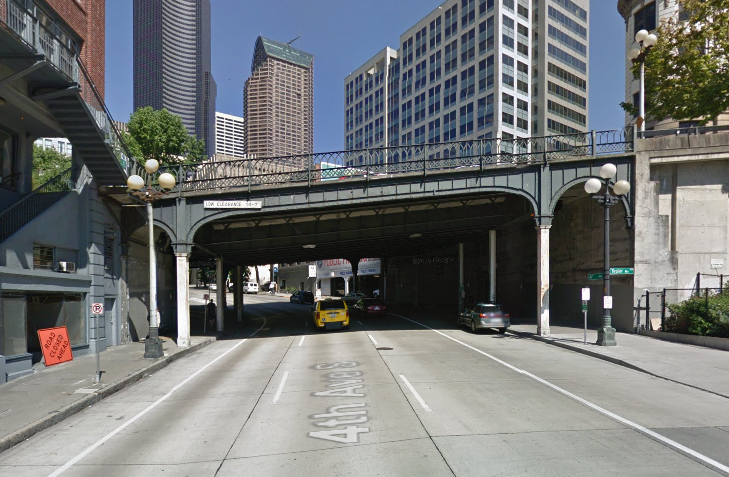 The rehabilitation project of Yesler Way itself will help preserve the historic bridge over Fourth Avenue, which was originally built in 1910. But in order to conduct the bridge improvements, SDOT will be required to close surrounding stretches of streets to traffic. Over two dozen bus routes will be directly impacted by work, including:
King County Metro routes 111, 114, 212, 214, 217, 304, and 355;
Sound Transit routes 510, 511, 512, 513, 550, 554, 590, 594, and 595; and
Community Transit routes 402, 405, 410, 412, 413, 415, 416, 417, 421, 422, 424, 425, and 435.
Actual road work on the rehabilitation project will begin in earnest later this spring.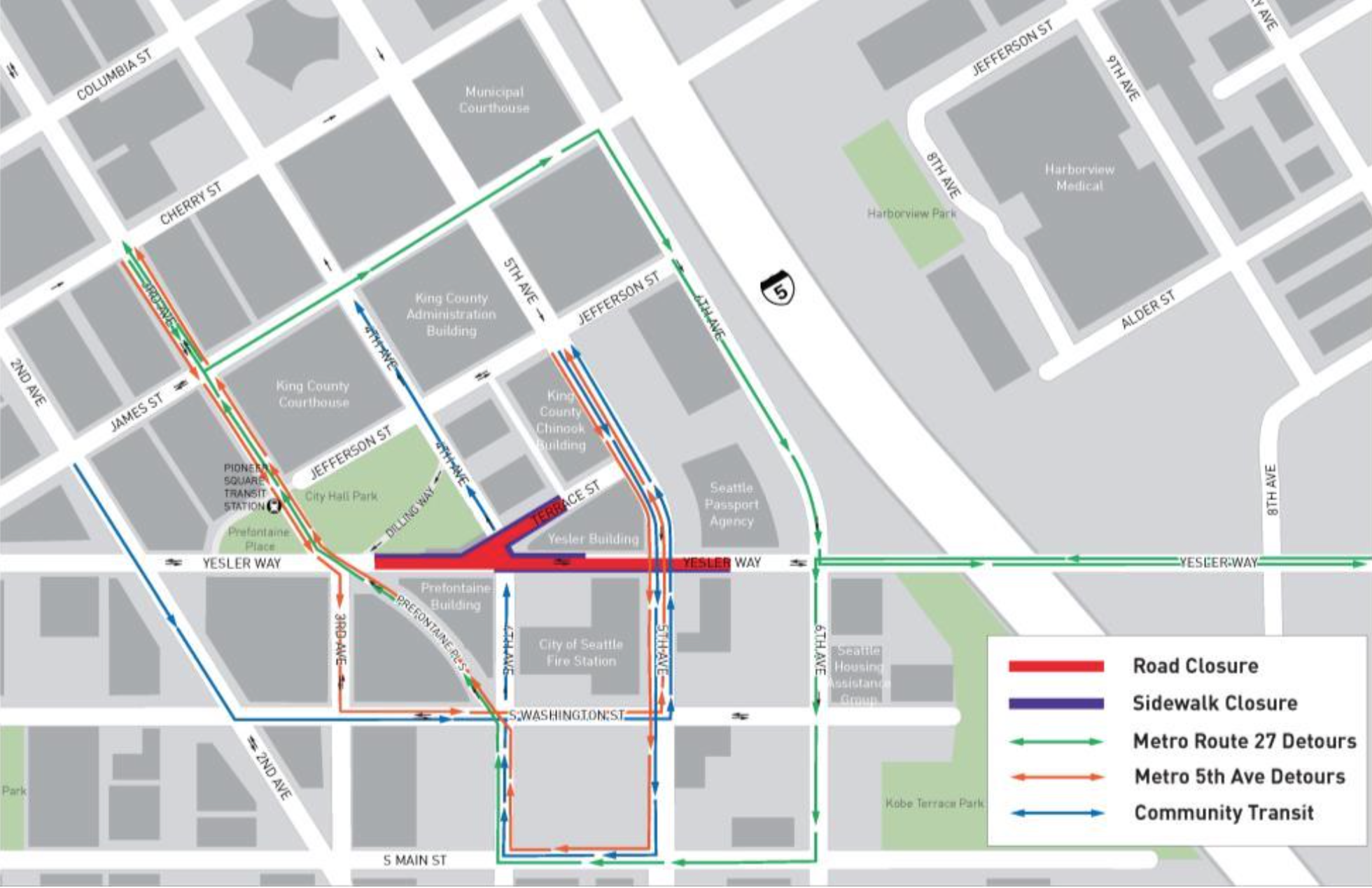 Funding for this project is provided by the Bridging the Gap levy and is the last major project to be funded by the former transportation program (now replaced by Move Seattle).
For more information, please visit the project page.
Gordon is a native New Yorker who wisely chose to leave the Northeast in the early 1990s. A past resident of Belltown, and Queen Anne, he currently calls First Hill home. He is a board member of the First Hill Improvement Association (FHIA) as well as the FHIA Transportation Committee Chair and is constantly looking for ways to improve transportation up the hill.