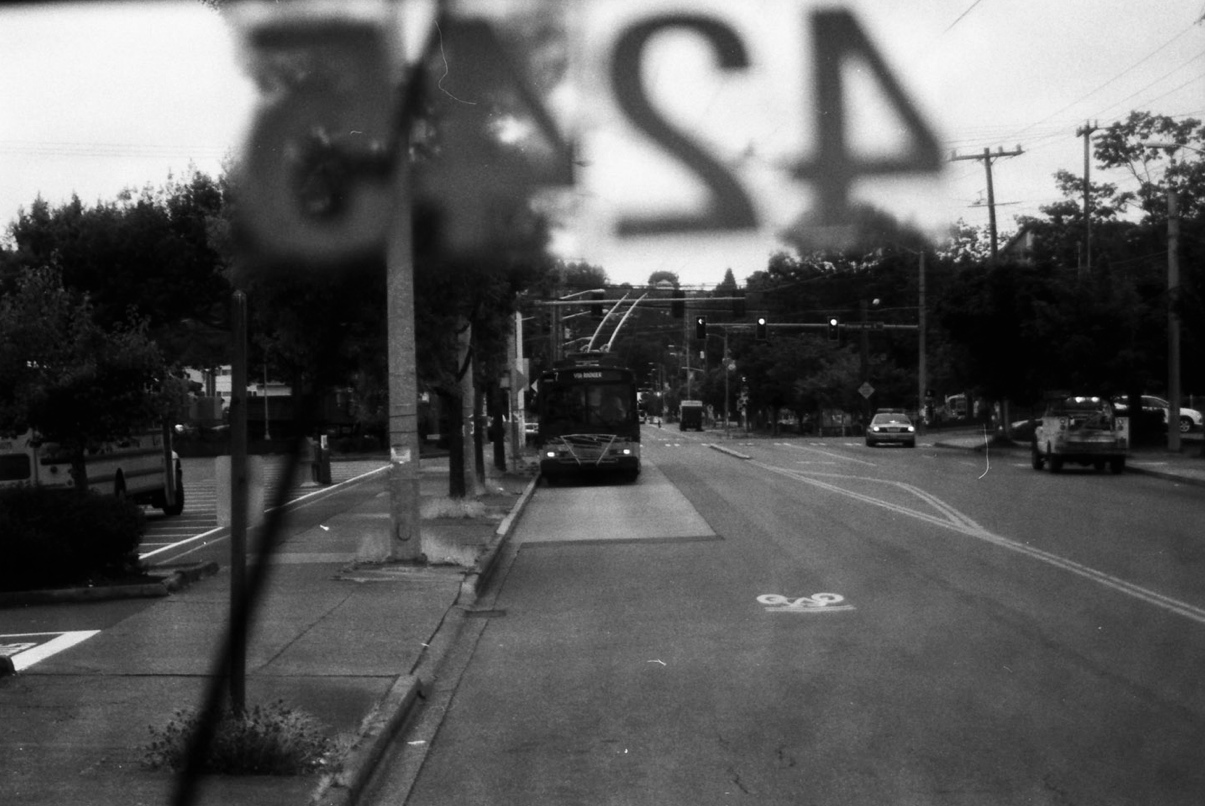 "Hey."
"Hey."
"Hey, come on in," I said.
"You leavin' now?"
"Yeah yeah."
"Can you hang on one second? My moms is goin' to the bathroom on the side of the bus."
"Hold up. What? Where?!"
"Don't look! Don't look!"
"Dude, I gotta roll. I'm gonna roll out."
"She's almost done! What time you s'posta leave?"
"Shoulda been a minute ago already."
"Okay. Okay. Well can you hang on just one second, she almost finished–"
"Better be number one not number two!"
"Ay yo Moms! He's leavin', we gotta go! Step up!"
​At this point, sitting here at the Rainer Beach layover just before 1am, I opened all the doors. She stepped on through the middle door, looking sweaty, flushed, and very relieved. "Thank you so much, mister bus driver," she breathed, and they settled in on the otherwise empty bus as I reflected. He, a working-class fellow of indeterminate race just approaching middle age, and I, had both appealed to the good we each assumed the other had in order to get what we wanted. He didn't try to strong-arm me into a decision, but with his tone cajoled my better angels, asking me to consider them as fellow humans like myself. We all have to go to the bathroom. My 'number two' comment was said in a laughing voice, letting him know I felt the same, reminding him of my own priorities without disregarding his. Tone means everything. All of the above was said genially, without sharpness or raised voices.
"Thank you," he said now, and she echoed the sentiment. To her he added, "he did more than I would expect."
"Yeah. He's one of the nice ones. 'Member that time they was fighting, all a them over there? He let me ride to get away from them. He a good dude."
"He do more than ah would expect."
"I do what I can," I exclaimed. "I try!"
"Naw, you're good," she replied. "You know– hol' up, I'm a come sit up here fo' a second."
"Oh yeah," I said.
"You let people ride when they down and out, in between checks."
"It's important."
"'Cause sometimes you gotta know, people be about to get they check, or they're gettin' they bills paid, and it's all they can do to go up and refill the Orca card!"
"They're makin' the effort,"
"Yeah, they're makin' the effort all over they lives, payin' rent, waitin' for the next check to fill up they card. I'm tryna take the bus uptown to go fill up my Orca card, and some bus driver she say, NO! You can't do that! Like that. They won't even let you go do that! How I'm s'possed to make my way!"
"Well, I try to make up for those guys,"
"It ain't right. They jus' don't know what it's like."
"Oh I do know though, 'cause I ride the bus all the time, and I see that! I know that feeling!"
"You're a good dude," called out the man, as they both stood to leave. "Thank you so–"
"You guys are great!" They were on the sidewalk now, but we continued talking. No one was around. God bless you, she was saying.
"Dude." I leaned toward them. "It's people like you bein' nice, is how I love this job. I love this job 'cause of people like yourselves, all of us treating each other–"
She said, "we love you, man! You make people's lives better every day, don't even know!"
He said, "Check this out. She's a mom, a dad, and she works at the cleaner's,"
"That's three jobs right there!" I quip. She grinned in rueful knowingness.
"So what if she's short one dollar? She doin' alla that, and she short two dollars?"
"Exactly. That's it. You said it."
​They walked away together still talking, kicking pebbles on the curb, almost home. I watched them get smaller in my mirror. I don't think they thought they'd feel as loved, as embraced by their community, from that short bus ride, as much as they were now.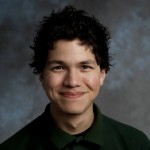 Nathan Vass is an artist, filmmaker, photographer, and author by day, and a Metro bus driver by night, where his community-building work has been showcased on TED, NPR, The Seattle Times, KING 5 and landed him a spot on Seattle Magazine's 2018 list of the 35 Most Influential People in Seattle. He has shown in over forty photography shows is also the director of nine films, six of which have shown at festivals, and one of which premiered at Henry Art Gallery. His book, The Lines That Make Us, is a Seattle bestseller and 2019 WA State Book Awards finalist.