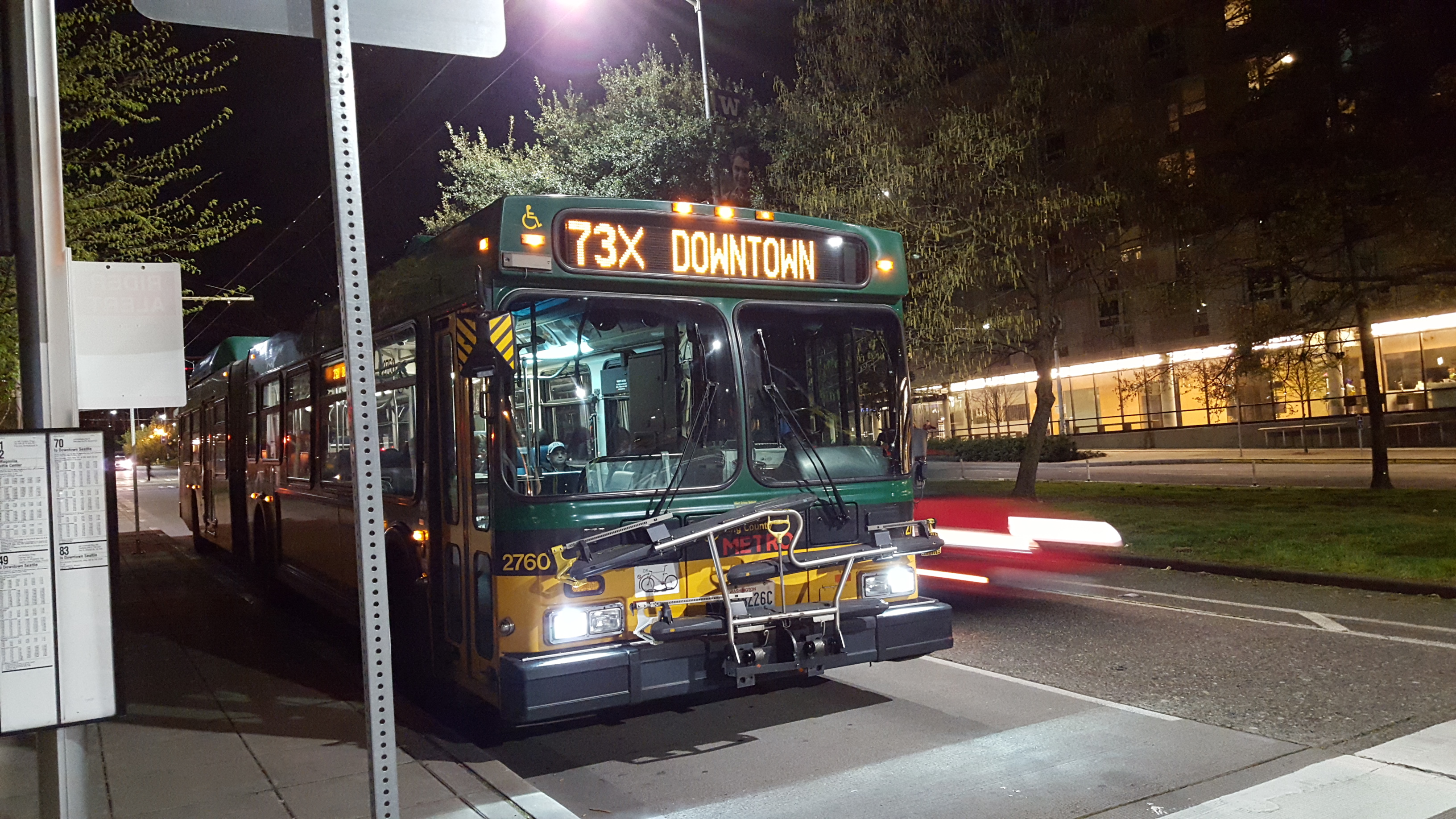 This is part 2 of a two-part series. Click here for part 1.
Farewell to the 71/72/73 University Express
I want to take a moment to call-out a particularly monumental change for northeast Seattle and the U-District in particular: The 71/72/73 series no longer provide express from the Downtown Seattle Transit Tunnel (DSTT) to the U-District and Roosevelt. The 72 has been deleted entirely, while the 71 and 73 live on and connect to UW Station every 30 minutes six days a week; unfortunately for a lot of people in northeast Seattle, the 71 and 73 will not operate on Sundays and has significantly reduced span of service all days.
The 71/72/73 used to follow a common trunk route from International District-Chinatown Station to NE 65th Street. From there they branched off into three routes serving, respectively, Wedgwood, Lake City, and Jackson Park. Individually they ran only every 30 minutes, but in the trunk they combined for highly convenient 10-minute or less frequency to Downtown every day of the week.
Until recently, from about 7am to 7pm on weekdays the 71/72/73 ran in express mode. This meant they skipped stops between Campus Parkway (the main transit hub in the U-District) and Convention Place Station in Downtown. In the morning southbound and the afternoon northbound the buses took the Interstate 5 express lanes, taking only 5 to 10 minutes and beating the new light rail option. However, outside of those times and directions the buses would operate in local mode, moving slowly through Downtown on Fairview Avenue and making every stop on Eastlake Avenue, a long arterial street without any transit priority features.
In September 2015, the three routes were boosted to all-day, all-week express routes using Proposition 1 funding. The route 70 itself, the permanently local version which always runs down Eastlake Avenue, also had boosted frequency that continued with the changes on Saturday.
An interesting quirk happens on Saturdays. The University District Farmer's Market takes place on University Way between 50th Street and 52nd Street, forcing any buses going through there to take a detour using 15th Avenue between 50th Street and Cowen Place. Even though the market closes at 2pm, the detour lasts all day to simplify the schedule for riders. I still often forget about it. This reroute will continue for the 45, 71, and 73.
The 74 partially carries on the legacy of direct U-District-to-DSTT service. It's a peak-only route that branches off at NE 50th Street to serve Sandpoint. It has eight southbound trips in the morning and eleven northbound trips in the afternoon, exclusively using the I-5 express lanes and the DSTT. However, instead of running down the retail core of University Way it uses the Roosevelt Way and 11th Avenue couplet.
I lived just south of 65th Street for two years and also near the high frequency route 48, giving me fantastic transit options for not only getting to Downtown but also traveling to school, work, and shopping. When I worked a second job in Port Orchard, at least twice a week I used the 70-series for a one-seat ride to Pioneer Square Station, a 15-minute walk from the Washington State Ferries dock.
Despite the crowding, or perhaps because of the popularity, I will miss the 70-series for the connections they made for me. I frequently used them outside of peak periods for getting to Downtown for public meetings, professional conferences, and inspiring lectures. I frequently ran into friends on the bus on my way to social gatherings. The routes helped me network and attend interviews as I neared graduation and started my full-time career. Quite simply, the 70-series had a part in molding me into the professional planner and active citizen that I am today. Ironically, though, after temporarily moving out of Seattle, the coming restructure influenced me to move to Capitol Hill and living within walking distance of work.
That's because if I still lived in the U-District the new Link light rail connection wouldn't have been nearly as convenient during peak periods as the 70-series was. While Sound Transit advertises eight minute travel time from UW to Downtown, UW Station's poor location also requires a 5- to 10-minute bus ride from Campus Parkway and a 5- to 10-minute walk from the bus stop to the underground platform. For rush hour commuting, my estimate for getting from Campus Parkway to Westlake Station is 20-30 minutes by train, whereas the 71/72/73 University Express used to do that in 10-15 minutes using the I-5 express lanes. Transit-savvy Downtown workers who live in the core of the U-District will probably learn to love the 74X until the DSTT is closed to buses sometime after 2018. By 2021, Link will truly improve transit for the neighborhood when U-District Station opens at NE 43rd Street, at which time I would most likely consider moving back there.
Ultimately, regardless of my personal circumstances, the bus route changes will greatly affect how transit riders plan their trips and will offer new and enhanced options for residents who may otherwise drive to work. A pair of graphics Metro made for its August 2015 recommendation (slightly changed from the adopted version) show just how many people the restructure will ultimately benefit. In central Seattle, the number of households with walking distance of 12-minute-or-less bus routes have more than doubled to 40,000. In northeast Seattle, the number of households near 15-minute-or-less bus service have tripled to 28,000. Also coming up for northeast Seattle are a RapidRide line from Northgate to South Lake Union and the slow but steady progress on Northgate Link. Ideally, all of these changes will soon be reflected by land use changes as areas are upzoned around transit corridors and more people are able to live and work within walking distance of high-capacity rail stations and bus stops.
Cities' economic, environmental, and social health and are intrinsically tied to transportation networks. As Seattle's population continues to grow, we must continue to plan for these investments in transit service to ensure people not only have the option to get around on transit quickly but that they make the choice to do so. High frequency bus networks are a key piece of the puzzle in ensuring Seattle remains a competitive and vibrant city.
This article is a cross-post from The Northwest Urbanist.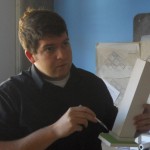 Scott Bonjukian is a car-free urban designer with a passion for sustainable and efficient cities. With degrees in architecture and urban planning, his many interests include neighborhood design, public space and street design, transit systems, pedestrian and bicycle planning, local politics, and natural resource protection. He primarily cross-posts from his blog at The Northwest Urbanist and advocates for a variety of progressive land use and transportation solutions.