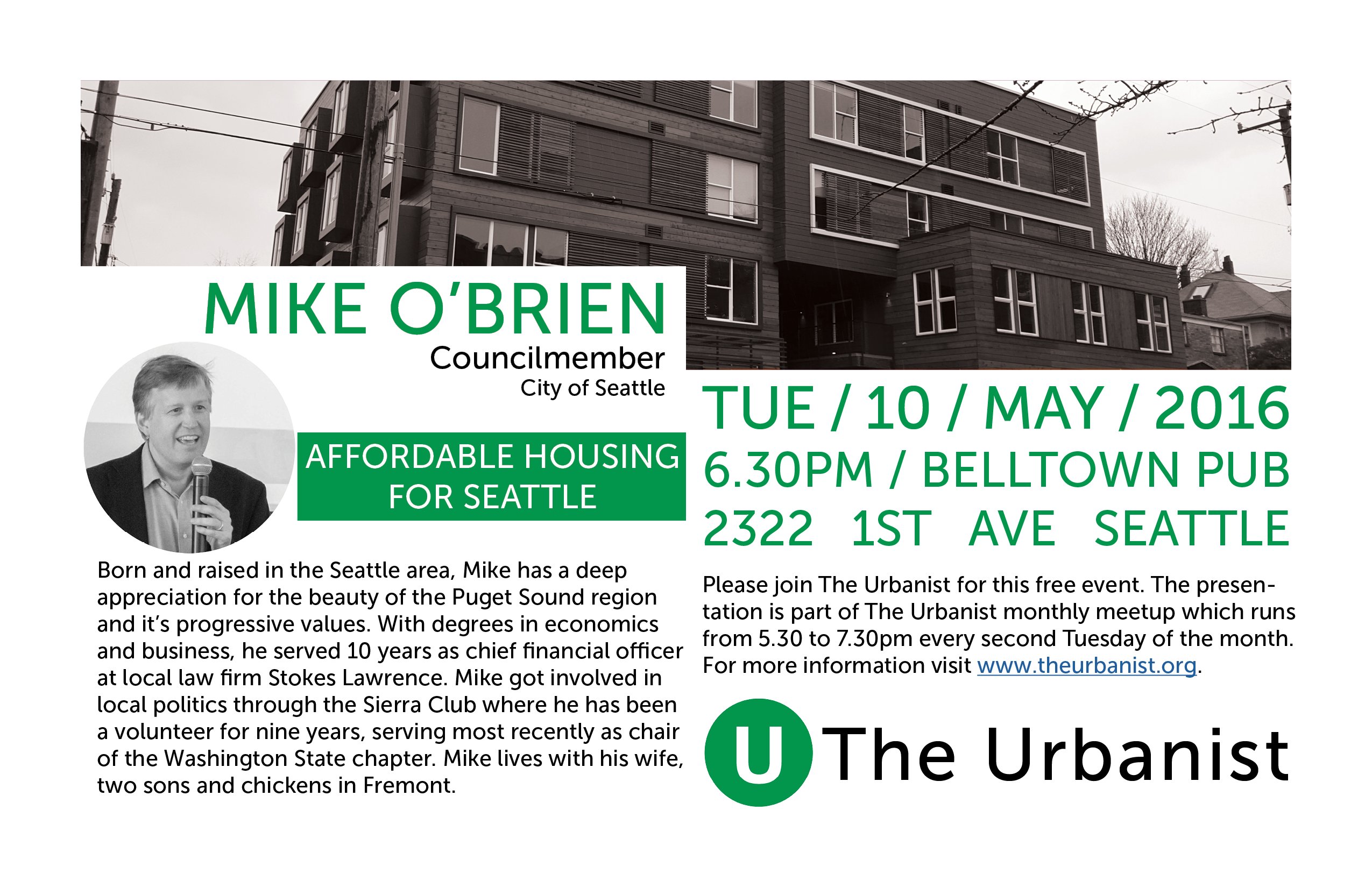 Another month, another meetup with The Urbanist! Our meetups are open to all and free to attend, so come by if you want to meet us or get into the weeds of urban policy. We'll be at the Belltown Pub on Tuesday, May 10th from 5.30pm to 7.30pm. You can find us in the loft space just beyond the bar area.
Our guest this month is Seattle City Councilmember Mike O'Brien, chair of the Sustainability and Transportation Committee and representative of District 6 in northwest Seattle. Mike has been on the Council for six years and previously served as a law firm CFO and chaired the Sierra Club's Washington state chapter, a position in which he campaigned to pass the Sound Transit 2 funding measure in 2008. Last year his reelection platform consisted of three priorities: public campaign financing; getting $15 billion for Sound Transit 3 and light rail to both Ballard and West Seattle; and implementing the linkage fee to increase affordable housing.
Mike strongly believes that the environmental movement starts with cities and that people, not buildings, are what make urban character. To that end he acknowledges that his district is relatively well-off and is concerned with reducing citywide displacement of not only residents but also community anchors like small businesses and religious institutions.
We look forward to our fourth meeting of 2016 and hope to see you there!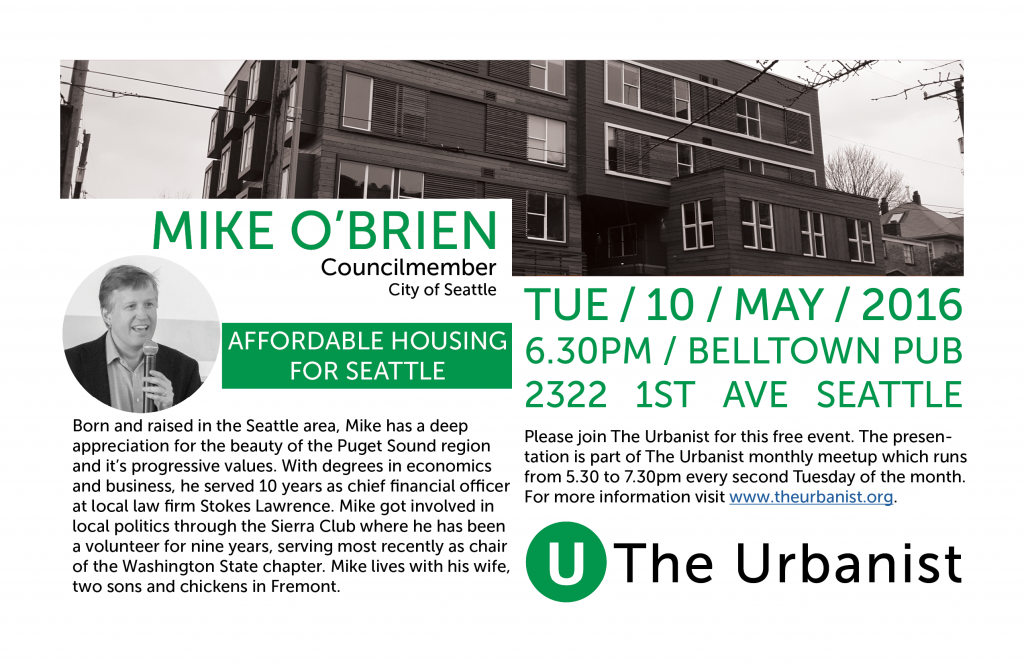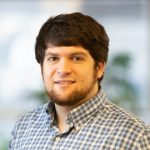 Scott Bonjukian has degrees in architecture and planning, and his many interests include neighborhood design, public space and streets, transit systems, pedestrian and bicycle planning, local politics, and natural resource protection. He cross-posts from The Northwest Urbanist and leads the Seattle Lid I-5 effort. He served on The Urbanist board from 2015 to 2018.