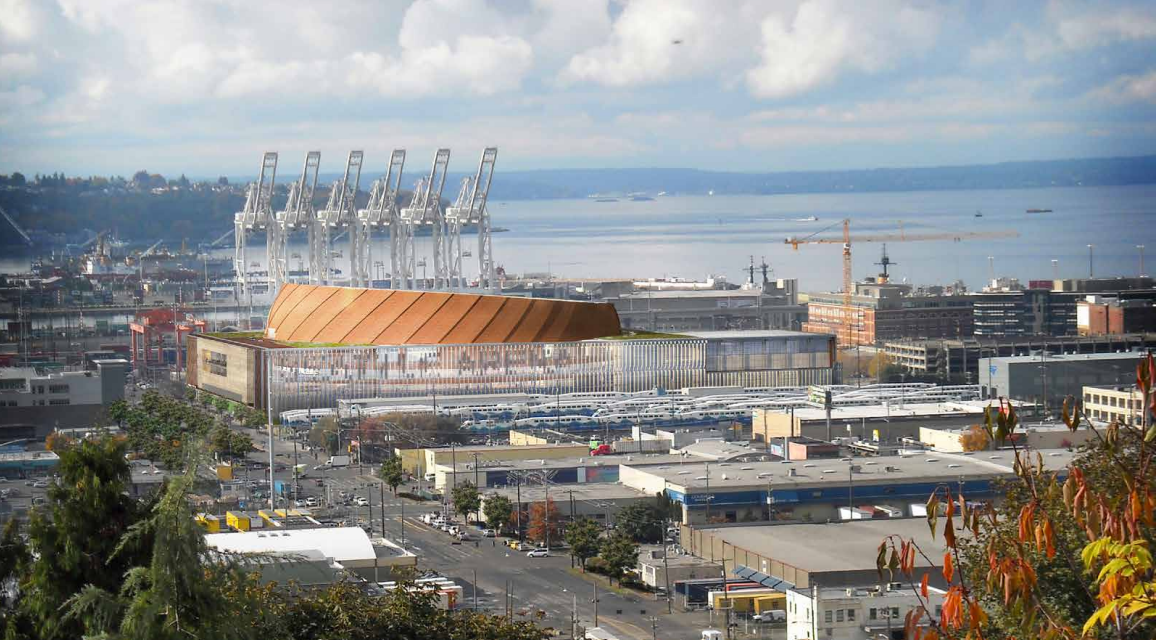 The Seattle City Council surprised some yesterday when it voted against an Occidental Avenue street vacation that hedge fund manager Chris Hansen requested in order to clear the way for a new arena in SoDo to maybe lure an NBA franchise back to Seattle.
The vote turned out to split along gender lines. The council's five women voted against while its four men voted for the measure, resulting in some heated Twitter vitriol. The vacation seemed destined for approval in the full council vote after it had passed 4 to 1 in the transportation committee, with the four councilmen and Sally Bagshaw voting. In an April post, I urged the other four councilwomen to join Bagshaw to vote no, and lo and behold they did. Ah the power of the urbanist advocacy! Although truly I was but one voice among many questioning the prudence of the vacation.
A Phoenix Rising From Burnt Coffee Grounds?
Advocates hoped that the proposed half-billion-dollar arena would raise the Seattle SuperSonics like a phoenix from ashes more burnt than the Starbucks coffee former owner Howard Schultz got rich pedaling before he bought and sold the team to a group led by Oklahoma City businessman Clay Bennett in 2006. The street vacation put a wrench in those plans.
Schultz had bored of the team when it proved less than profitable and difficult to run like a personal fiefdom and after the City did not immediately succumb to his extortive demands for a publicly funded new arena. We are eerily in a similar position with Hansen requesting $200 million in public bond money to attempt the dark alchemy of resurrecting the Sonics. It would appear Kshama Sawant got it right in her dissent when she called owners "the barons who control our professional sports teams."
Protecting The Port of Seattle
Sawant worried the concession to Hansen's fledgling ownership team would jeopardize jobs at the Port of Seattle: "I do want to help bring back the Sonics, but I cannot do that on the basis of undermining our working waterfront and good-paying unionized industrial jobs." Several councilwomen echoed those concerns. Debora Juarez said, "You can always build an arena. You can build three arenas, you can build five arenas. You can build them anywhere. But you cannot build another deep-water port."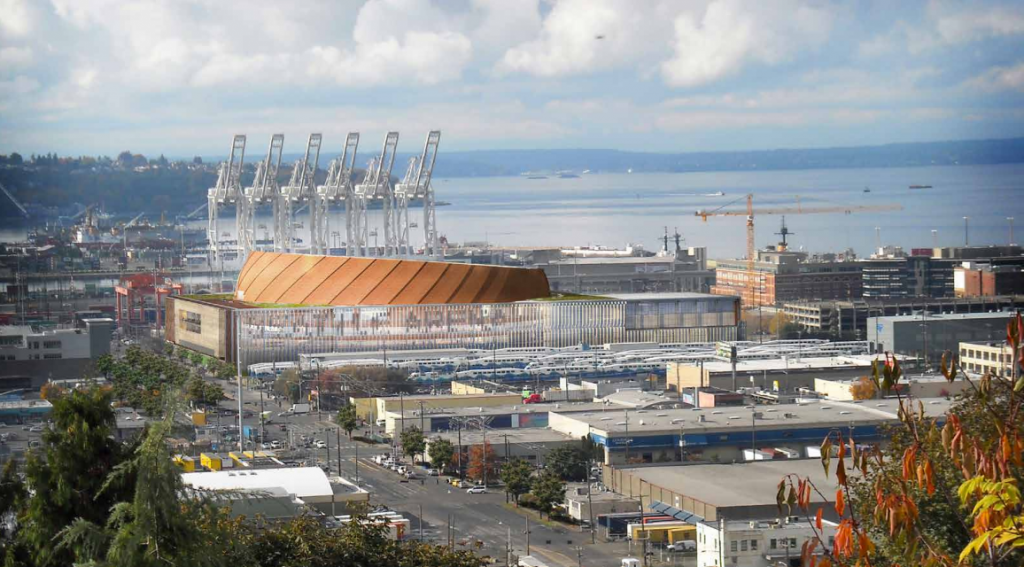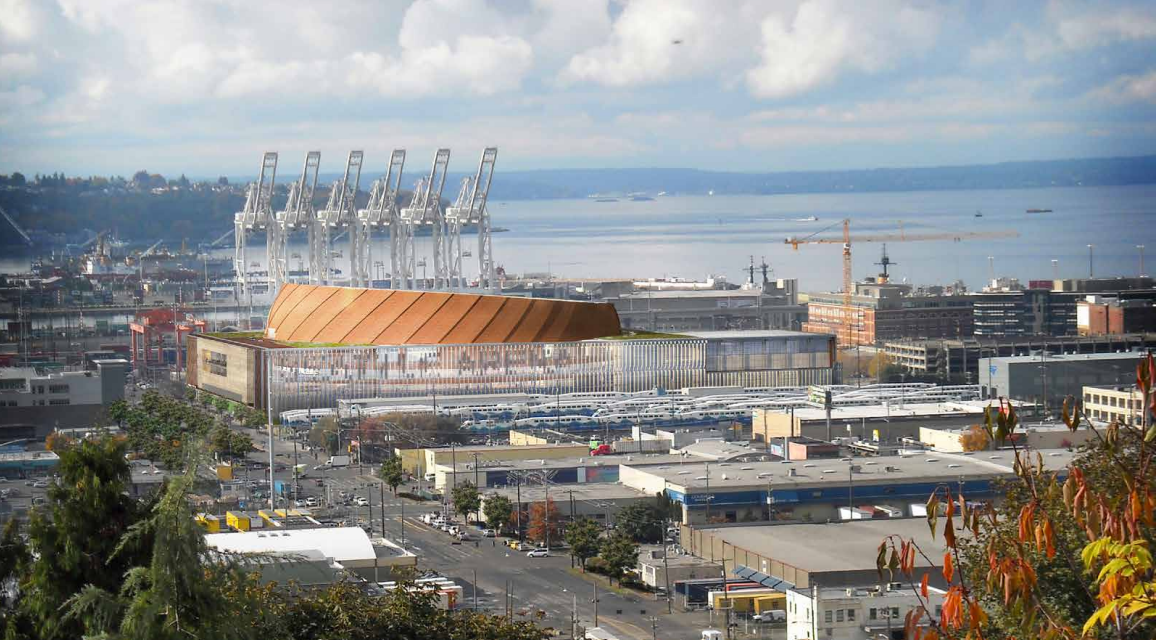 Arena boosters claim the arena would not negatively impact Port of Seattle and the street vacation would not impede traffic. In fact, some suggest the arena could even improve traffic and freight mobility since it could spur on the Lander Street overpass project by using a big chuck of the $40 million Hansen pledged to the SoDo Transportation and Infrastructure Fund in the Memorandum of Understanding (MOU) that he signed with the City.
Unfortunately, even a streamlined Lander overpass is expected to cost $140 million. The Move Seattle transportation levy allocated $20 million in "seed money" for Lander but who would fill the remaining $80 plus million funding gap? If the City's pending federal grant application fails, that will be a tough question to answer.
Arena Quest Continues
The pro-arena crowd has emphasized how crucial having a shovel-ready plan is to wooing the NBA or the NHL. The MOU is still active for a few more years, and the street vacation could still be negotiated should Hansen seduce a pro sports team in that timeframe.
Hansen's MOU with the City would still grant him that public bond money for a new Seattle arena if he secures an NBA team by November 2017. That seems less likely without the street vacation — not that it was particularly likely with it — but Hansen struck an optimistic tone after the setback yesterday. "Today's City Council vote was disappointing but we don't believe it is the end of the road in our quest to bring the NBA and NHL back to Seattle," he said in a statement posted online.
I applaud the Council's restraint in the face of vocal arena boosters. Ceding a street this prematurely cedes the City's leverage to get a better deal. It's not that urbanists should oppose a new arena. An arena to anchor NBA and/or NHL franchises in Seattle is not a bad idea. Using $200 million in City bonding capacity for a sports arena is a bad idea. If we are offering a $200 million public loan and vacating a street, we should demand extraordinary public benefits.
The Council was wise in holding onto what little leverage it still has within the MOU framework. The ball is still in Hansen's court. He should know, though, that if he comes at the City's basket with weak sauce, we have five councilmembers poised to swat away his lazy layups.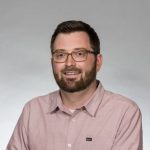 Doug Trumm is the executive director of The Urbanist. An Urbanist writer since 2015, he dreams of pedestrianizing streets, blanketing the city in bus lanes, and unleashing a mass timber building spree to end the affordable housing shortage and avert our coming climate catastrophe. He graduated from the Evans School of Public Policy and Governance at the University of Washington. He lives in East Fremont and loves to explore the city on his bike.