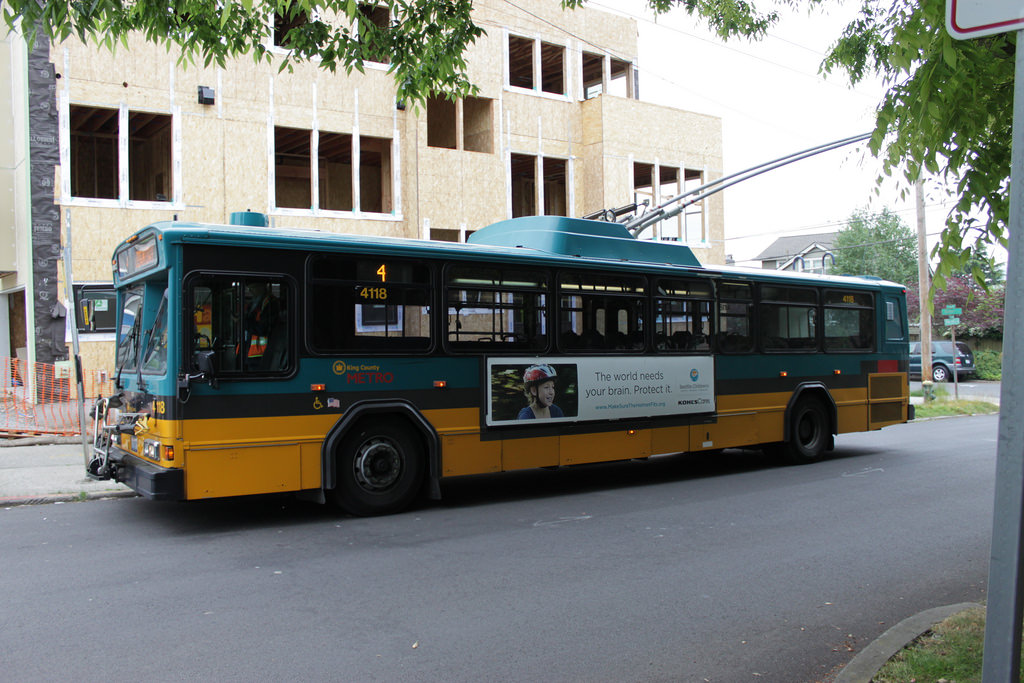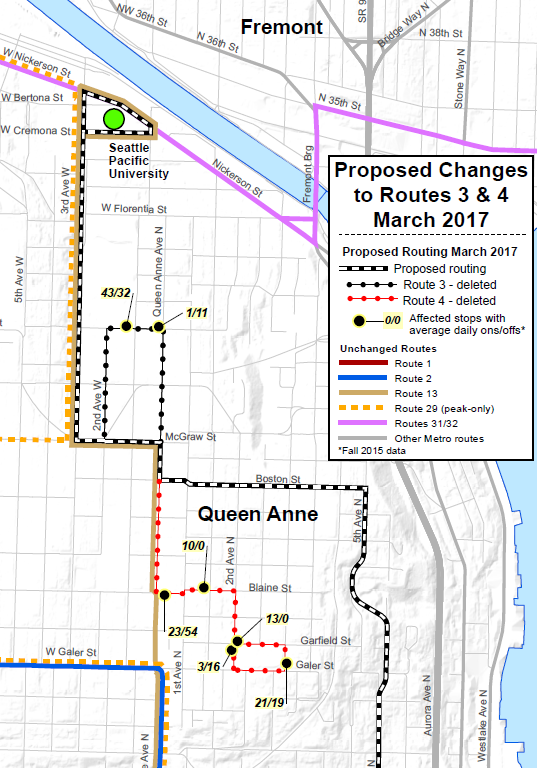 King County Metro announced on Thursday that they are going forward with their plans to re-route the northern end of the 3/4 buses to serve Seattle Pacific University and are seeking public comment before any permanent change is made.
Routes 3 and 4 operate together from the Central District through First Hill to Queen Anne, only going separate directions at the combined line's ends. In Queen Anne, the two bus routes currently serve "neighborhood loops" through heavy single-family portions of the hill.
By studying ridership, Metro has determined that this change will negatively affect approximately 120 to 135 riders per day (about 1% of the combined routes' total ridership). At worst, this will mean a short 1- to 6-block walk for these riders while at best, this will mean more frequent, reliable bus service throughout the day.
At the heart of the proposal, Metro has a concept to combine Routes 3 and 4 in Queen Anne, extending them both to Seattle Pacific University (SPU). Moving both of the lines to the existing terminus of Route 13 at SPU will allow for greater access to the university's students and staff, and provides connections to both the east side of Queen Anne Hill, but also the center business corridor of Queen Anne Ave N. Frequency to Downtown Seattle will increase from the current two buses an hour (Route 13) to six buses an hour (Routes 3, 4, and 13). Additionally, this change will provide increased and improved connections to the Routes 31 and 32 which serve the University of Washington, as well as Children's Hospital, Magnuson Park and eventually Lake City and Northgate.
With the 3 and the 4 becoming the same route in Queen Anne, Metro would be wise to consider sticking with only one of these route numbers, creating an easy to remember route number serving the entire corridor.
The new layover space on 3rd Ave W & W Nickerson St by SPU will also provide improved, consistent bathroom facilities for the Metro drivers, which is an important concern. The new layover spots and related trolleybus wire has been designed through a partnership between Metro, SPU, and the Seattle Department of Transportation.
Provided the public is in support of these changes and that the King County Council approves, implementation would begin in March 2017.
In the meantime, King County Metro will be holding two public open houses:
If you are unable to attend these open houses, or if you feel your opinion would be better stated written, one may submit comments via email to Metro's Katie Chalmers, Supervisor of Service Planning, at katie.chalmers@kingcounty.gov or (206) 477-5869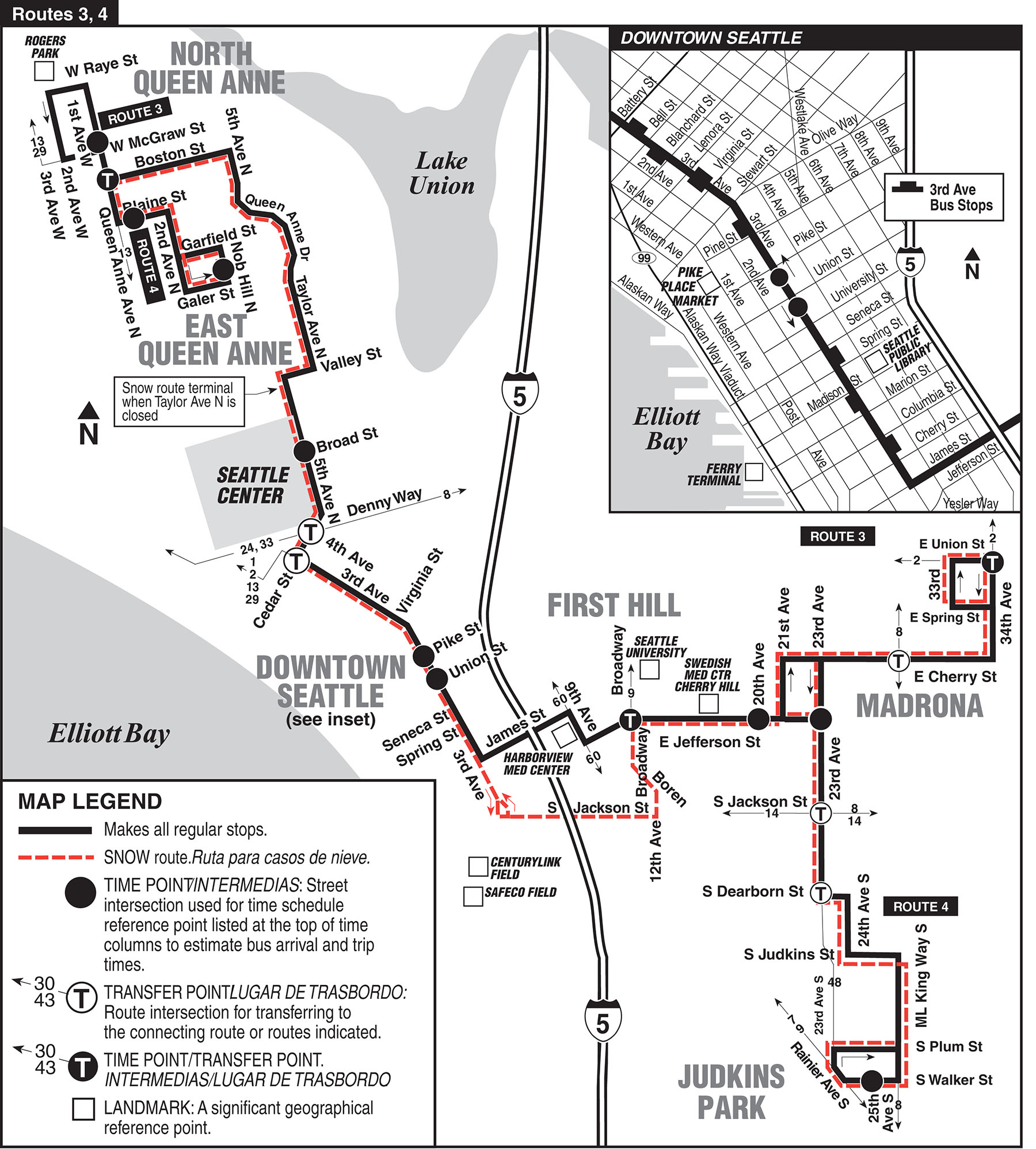 The featured header photo is courtesy of Sounder Bruce, a local photographer and transit writer.
Gordon is a native New Yorker who wisely chose to leave the Northeast in the early 1990s. A past resident of Belltown, and Queen Anne, he currently calls First Hill home. He is a board member of the First Hill Improvement Association (FHIA) as well as the FHIA Transportation Committee Chair and is constantly looking for ways to improve transportation up the hill.