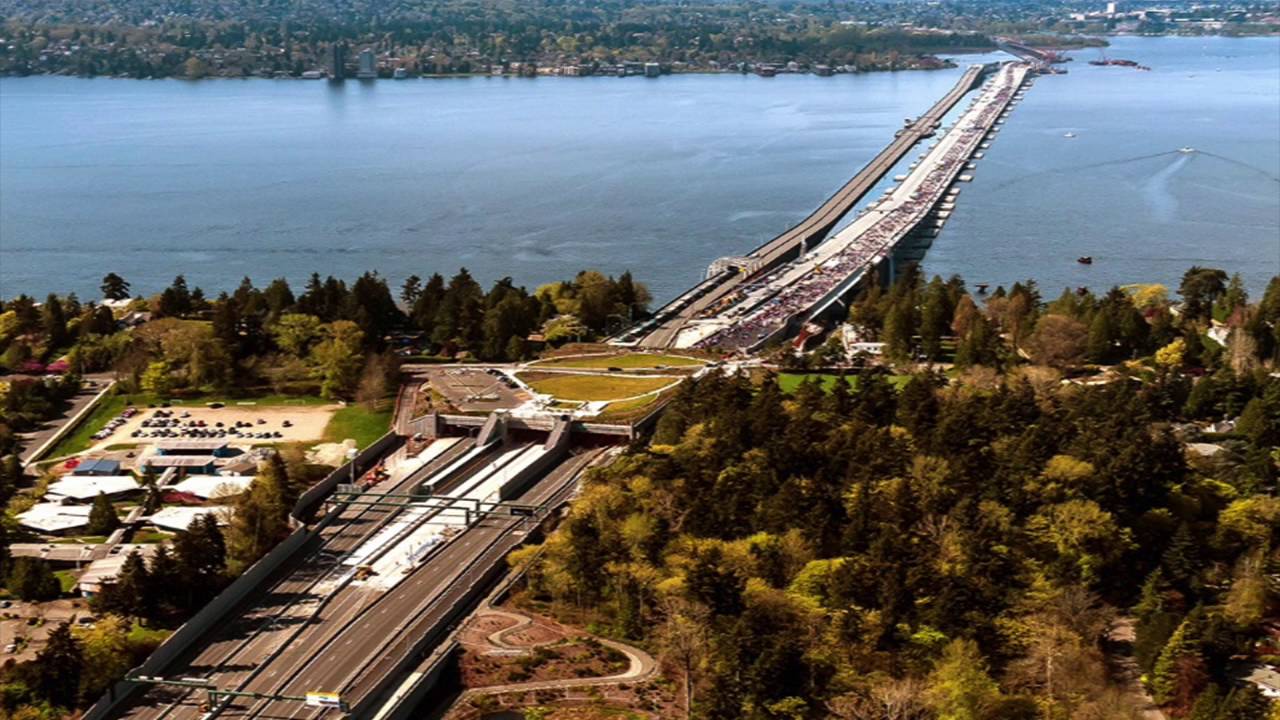 Late last month, our own Scott Bonjukian participated in Capitol Hill Housing's annual community forum, called Gearshift 2016, to present the concept of freeway lids over Interstate 5. What started out for Scott as just a college project, snowballed into a four-part series on why Seattle should lid I-5 in the heart of the city and spring-boarded into a community-led campaign. That campaign now has the support of many groups and professionals, including the Pike/Pine Urban Neighborhood Council and Patano Studio Architecture, which has begun to actively engage the local community and City of Seattle to investigate the feasibility of freeway lids near Downtown, Capitol Hill, and First Hill. Friends of Lidding I-5, as they're known, recently held a well-attended charrette with over 75 community members to design options for an I-5 lid.
In his PechaKucha-style presentation, Scott starts off the discussion on the Seattle's main freeway quite pointedly:
Ditch, canyon, scar, eyesore, commerce. Whatever you call it, there's no doubt that Interstate 5 and the rest of the national freeway network has had a profound impact on our country. Nowhere is that impact more noticeable than in our urban neighborhoods where these freeways cut through.
People who experience this stretch of I-5 on a daily basis indeed have strong feelings about what it represents. The Lid I-5 concept offers a bridge to a reconnected central city, which to many is deeply inspiring. Watch Scott's full five-minute talk on the background of I-5, what peer cities are doing, and the community advocacy process:

Stephen is a professional urban planner in Puget Sound with a passion for sustainable, livable, and diverse cities. He is especially interested in how policies, regulations, and programs can promote positive outcomes for communities. With stints in great cities like Bellingham and Cork, Stephen currently lives in Seattle. He primarily covers land use and transportation issues and has been with The Urbanist since 2014.